A stunning wig is an accessory that brings an ensemble to its perfect conclusion. Human hair lace front wigs are the ideal complement to any ensemble, whether the goal is to completely transform one's appearance or to just add a touch of glitz and glamour.
Not only can they conceal thinning hair while giving the appearance of natural growth, but also they can be worn in a wide range of hairstyles and colors, which allows you to rapidly alter your appearance.
You are all aware that donning a human hair lace front wig is not as easy as tossing on a cap. The process is more involved.
To get the ideal style that brings out the best in your features, it is necessary to use caution, deliberation, and accuracy.
Even if you've used wigs in the past, it might be nerve-wracking to choose the proper one this time around. We are here to be of assistance!
To help you achieve your best possible appearance, this in-depth guide will take you through the steps of choosing and styling human hair lace front wigs, as well as answering any questions you may have along the way.
You'll be ready to flaunt your new style in no time, regardless of whether this is your first time wearing a wig or you're a seasoned fashionista. Without further ado, let's dive into the world of wigs, shall we?
What is Human Hair Lace Front Wig?
The appearance, sensation, and adaptability of natural hair are unrivaled. Human hair lace front wigs are made of 100% human hair and are designed to blend seamlessly with your own scalp.
The thin lace material that is utilized in the manufacturing of these wigs gives them a look that is more natural than that of conventional full-cap wigs.
In addition, the lace front of the wig is hand-tied, which results in a more natural look and increased breathability.
These wigs may be styled and colored in a number of ways due to the use of real human hair in their construction. Lace front wigs made with human hair have a basis made of flexible lace.
This base is breathable and gives the wig a natural look. The cap that the wig is constructed with is made of very thin monofilament materials, which successfully resemble the scalp and enable it to look as if it isn't there at all.
It is up to the person to decide whether they would want to fix the lace front using specialized glue or tape.
Lace front wigs made from human hair are available in a wide range of curl patterns and styles, from smooth and straight to textured curls.
In addition, they are available in a variety of lengths, allowing you to effortlessly get the appearance you want.
Also Read: Can You Sleep in a Lace Front Wig Without damaging Your Hair?
How To Select The Best Human Hair Lace Front Wigs?
Now that you have an understanding of what human hair lace front wigs are let's talk about the process of choosing one. There are a few factors to have in mind when looking for a human hair lace front wig, including the following:
1. The Lace Material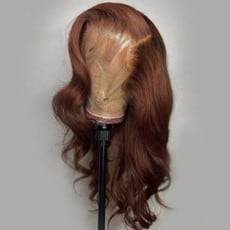 Make certain that the lace material used in your human hair lace front wig is soft and comfy for your scalp by giving it some careful consideration.
Because of its reputation for breathability and transparency, Swiss lace is considered to be the sort of lace that is most highly recommended. Even if you opt for a different kind of lace, make sure that it is comfortable and breathable.
2. The Hair Type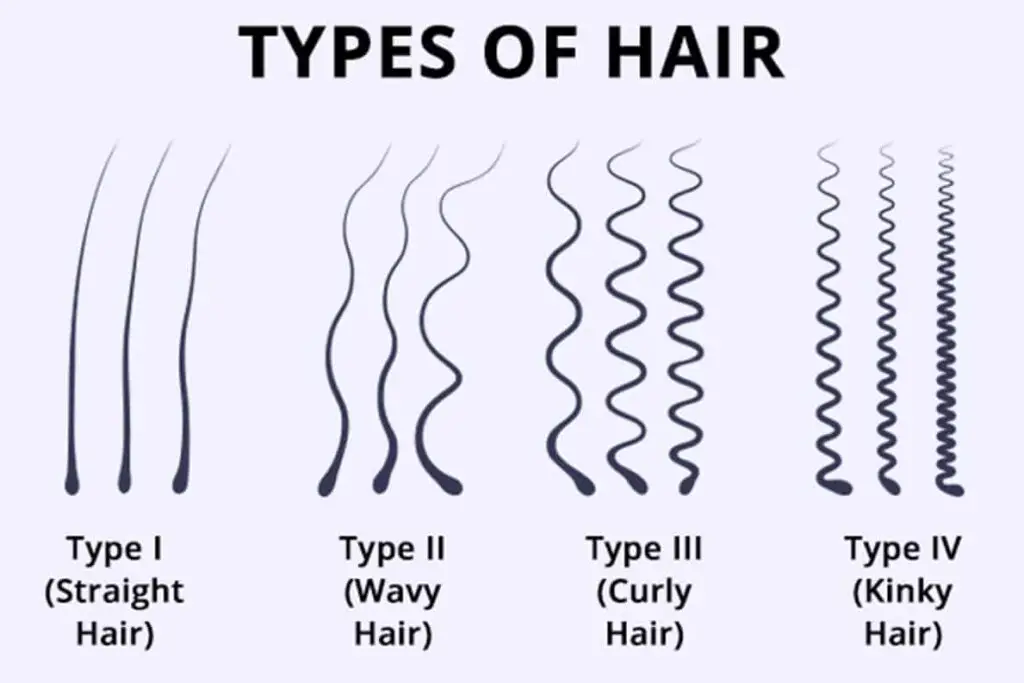 You will need to be aware of the distinctions between Remy and non-Remy human hair in order to be able to choose a hairpiece that looks completely natural.
Choose wigs made from 100% Remy human hair if you want to ensure that you are receiving the greatest quality available.
Wigs made from 100% Remy human hair are constructed using the highest possible grade of actual human hair.
You are all aware that Remy's hair comes at a higher cost, but the durability and quality you get in exchange make the investment worthwhile.
3. The Cap Construction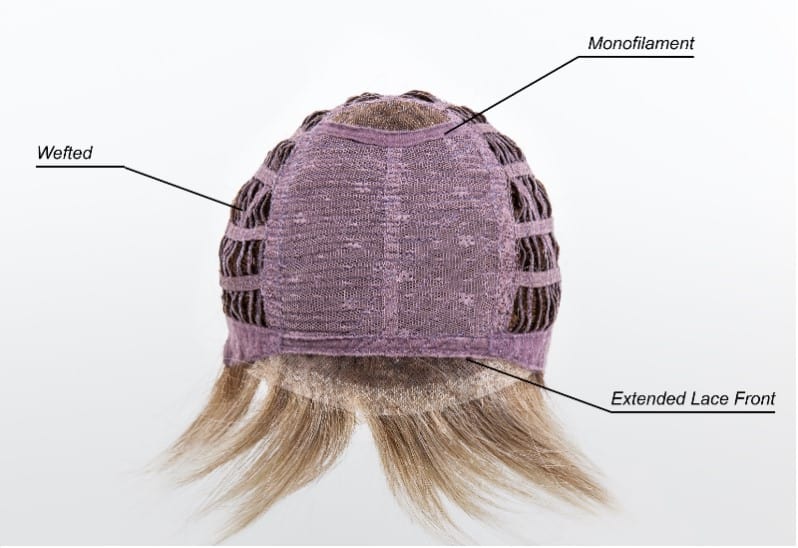 When purchasing a human hair lace front wig, the cap structure is an additional aspect to take into consideration.
It is essential that the cap of your wig sits firmly and snugly on your head in order to prevent it from sliding or shifting position easily.
It is probable that a wig will contain a number of features, including combs, adjustable straps, and an elastic band if the cap of the wig has been created adequately.
Your wig will stay safely in place throughout the whole day thanks to the combination of all of these characteristics, which work together.
4. Quality of Hair
When making a purchase, the quality of the human hair lace front wig that you have decided to go with is perhaps the single most critical consideration to make. Make sure that it was constructed with actual human hair all the way through.
Check the strands of hair to see if there are any indications of tangling or shedding, and make sure that the hair has not been subjected to any kind of chemical processing or treatment with potentially harmful substances such as bleach or dye.
5. Price
Although there are many inexpensive human hair lace front wigs available on the market, it is important to remember that you get what you pay for.
If you buy a low-quality wig, you run the risk of having to purchase another one soon after because it will not last as long as a higher-quality piece.
Investing in a good quality human hair lace front wig is an investment that will pay off in the long run.
By following these tips, you can make sure that you select the best quality grade of human hair lace front wigs for your needs and style preferences.
With a bit of knowledge and research, you will be able to get the perfect wig for you at an affordable price with confidence. Good luck and enjoy your shopping!
Also Read: 11 Best Blonde Lace Front Wigs – Buying Guide
How to Wear Human Hair Lace Front Wigs?
After you have determined that a human hair lace front wig is the best option for you, it is time to learn how to wear it properly. The following are some helpful suggestions to bear in mind when styling your new human hair lace front wig:
1. Part the wig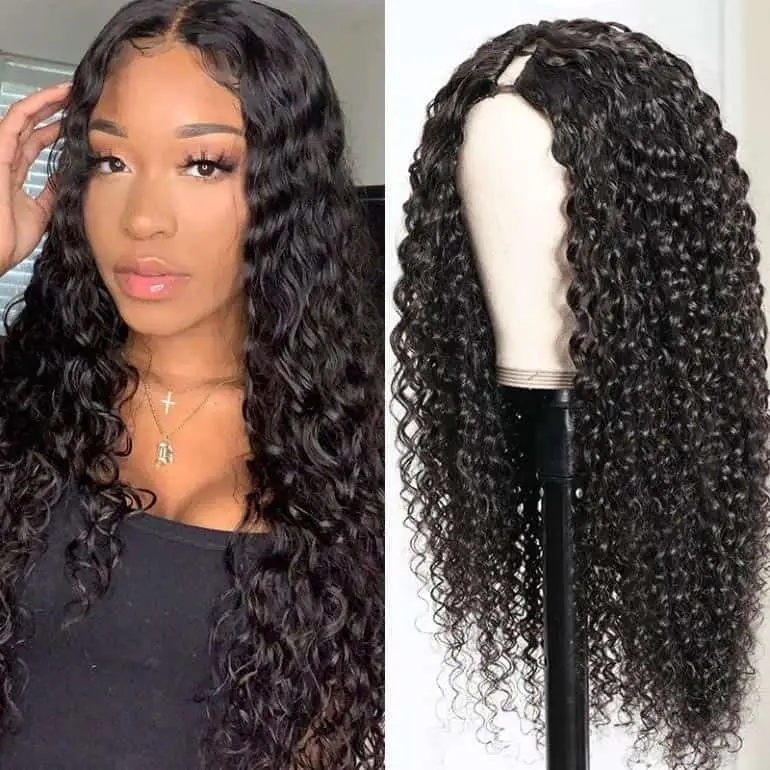 You will need to split your human hair lace front wig before you put it on so that it seems as natural as possible when you put it on. To get a sleek finish, lightly untangle your hair using a comb or brush with fine teeth, then smooth out any flyaways you may have.
2. Secure the fit
Every human hair lace front wig comes with a few adjustable straps and combs that you can use to ensure it fits correctly. Make sure the wig is secure by adjusting the straps, clips, and combs accordingly.
3. Cut off the excess lace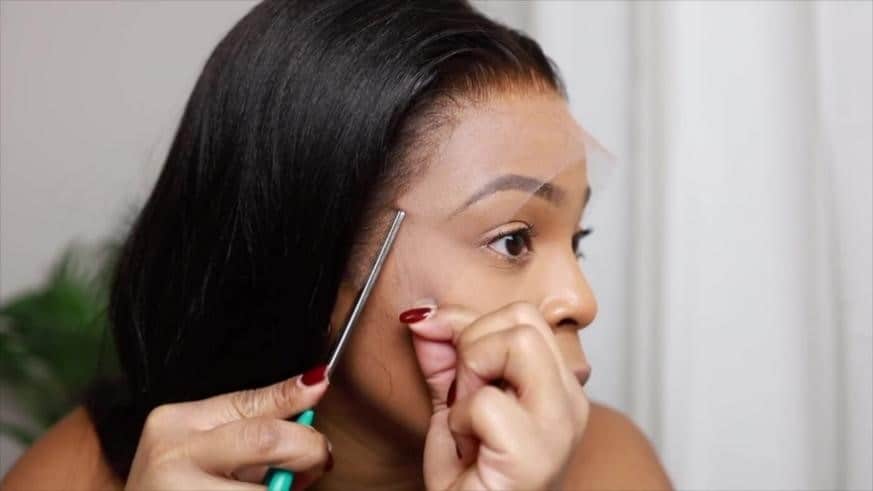 Once you have gotten the fit right, carefully cut off any remaining lace along the hairline. This will make it seem more natural and hide any evidence of the wig's construction.
4. Make sure your natural hair is dry and flat before wearing
Before you put on the human hair lace front wig, make sure that your natural hair is completely dry and flat. Any excess moisture or frizz could cause your wig to slip or shift position.
5. Be careful with your wig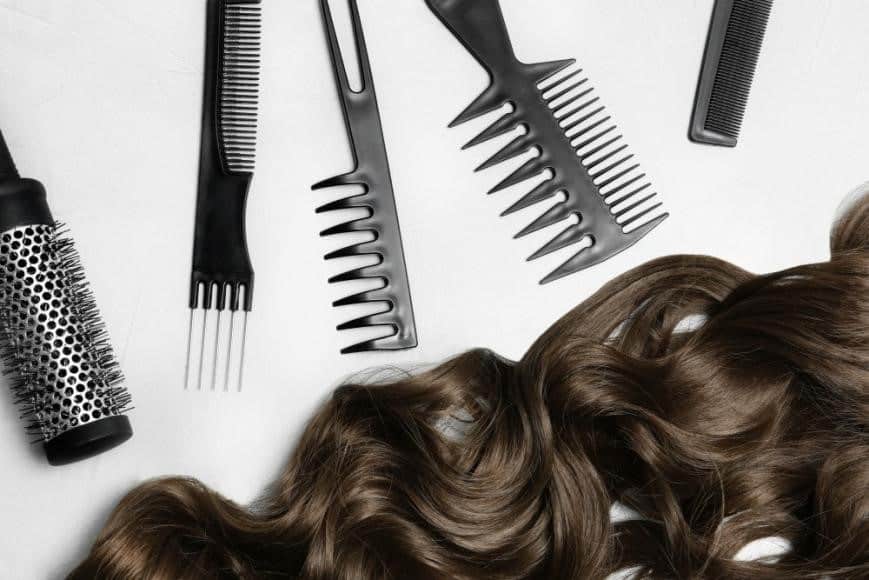 It is important to be gentle when handling your human hair lace front wig. Make sure not to tug or pull on the hair, as this could cause it to tangle or shed prematurely. The quality of your wig may also be harmed if you use hot appliances like curling irons and blow dryers on it.
6. Wear a wig cap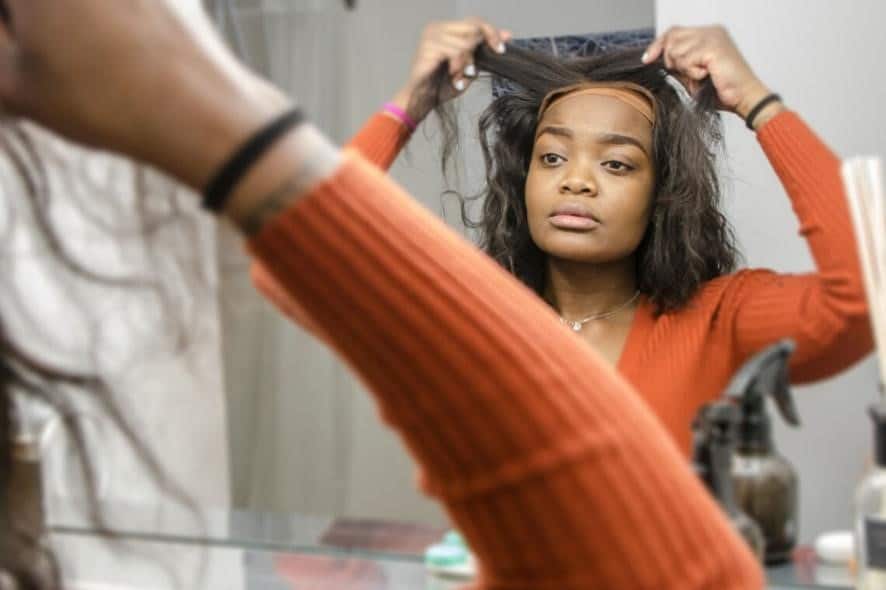 Prior to putting on the human hair lace front wig, it's best to wear a wig cap that is thin, lightweight, and fits snugly on your head in order to prevent it from sliding or shifting position easily. It is probable that a wig will contain a number of layers, so a wig cap will help keep them all in place.
7. Use the right care products
Use high-quality, sulfate-free, and paraben-free products that are specifically designed for use on human hair lace front wigs in order to keep them looking their best. When applying any product to your wig, be sure to strictly adhere to the instructions.
8. Style and customize
Once you have put on your human hair lace front wig and adjusted it for a comfortable fit, you can then style it however you like. You can trim or curl the hair as desired to create a look that is uniquely yours.
If you follow these instructions, you will be able to ensure that your human hair lace front wig feels and looks as good as it possibly can.
You can make your wig last for many years to come with the right amount of education, care, and maintenance. Best of luck, and have fun with your hair!
In a Nutshell
Now that you know everything there is to know about human hair lace front wigs, it's time to go out and find the perfect one for you! Because there are so many options on the market right now, it's crucial to conduct your research before deciding.
Be sure to take into consideration all of the factors we've listed above, such as lace material, hair type, cap construction, quality of hair, and price. Once you've found the perfect wig, follow our tips on how to wear it and style it to ensure long-lasting results. Thanks for Reading!