Our skin loosens and wrinkles appear gradually as we age. The human skin is an organ influenced by many factors such as sun exposure, smoking, or alcohol consumption.
Premature skin aging is a very serious problem, which can result in an increased risk of skin cancer, loss of self-esteem, and social anxiety.
So, in today's article, I will be discussing 4 ways to reduce premature skin aging.
4 Ways to Reduce Premature Skin Aging
1. Protection of skin from the sun.
The secret to preventing skin from premature aging from sun rays is knowing how to protect your skin from the harmful rays of the sun effectively. People tend to stay out for a longer time with their skin exposed to the sun, and this can lead to serious skin damage and can cause serious harm to your skin and make you look older.
When your skin is exposed to the sun for a longer time duration, there is a risk that your skin may develop collagen synthesis deficiencies, hyperpigmentation, loss of hydration, UV-induced immunosuppression, growth factor responses, and other oxidative stress.
One of the best ways to improve your skin texture and prevention from premature aging is to perform some workouts. If you are planning to get enrolled in an exercise class make sure to invest in comfortable gym attire that must support your workout sessions.
How to protect your skin from the harmful rays of the sun?
Sunscreen is the best way to protect the skin from harmful UV exposure and reduce the risk of premature aging. Use sunscreen with a minimum SPF of 30 each day and reapply it frequently if you are exposed to the sun for long time periods. Be sure that your sunscreen has broad-spectrum coverage in order to protect it against both UVA and UVB radiation.
Also, use sunglasses for further protection of your skin from UV damage.
2. Indulging yourself in some workout program.
Exercise, a healthy diet, and using sunscreens are common ways of reducing premature skin aging. Exercise helps in increasing the flow of blood toward your skin, improving collagen production, reducing stress, and improving your immune system. A healthy diet that is rich in antioxidants can also reduce premature skin aging by preventing free radical damage to cells.
Exercising regularly also helps to improve your body posture which may do wonders to smooth out ugly fine lines and wrinkles. So, if you also want to improve your skin texture and want to get rid of premature skin aging you need to incorporate some exercise in your daily routine, make sure that you should be wearing high-quality and lightweight gym workout clothes so that you get maximum out of your exercise session.
3. Reduces your stress level.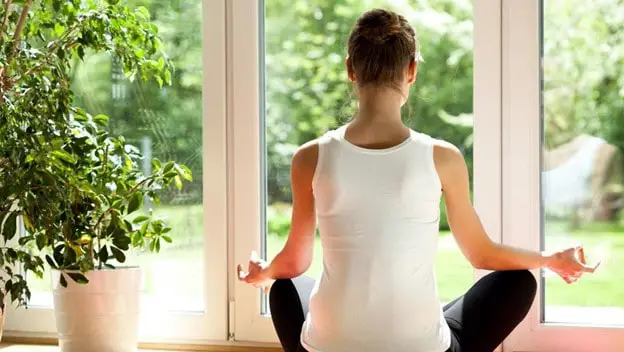 Stress can contribute to premature aging by causing wrinkles and fine lines around the eyes and mouth as well as weakening your capillaries in these areas.
How to reduce your stress level?
Exercise regularly – if you work out regularly it helps to release endorphins that make us feel happier and less stressed.
Get enough sleep – a good night's sleep is an effective way to reduce stress and improve your mood for the next day.
Take a break – if you have trouble sleeping due to the job or school work, take measures such as reducing your workload or taking breaks when working on assignments.
4. Quit smoking to prevent premature skin aging.
Smoking has been linked to an enhanced risk of premature skin aging, which can make you look older than you really are. Smoking is a known risk factor for the development of several chronic diseases which include heart disease, lung cancer, and COPD (Chronic Obstructive Pulmonary Disease). But do you know that smoking also increases your aging process?
According to studies, smoking might make your skin seem older than it really is. In fact, smokers have an increased risk of developing wrinkles, blemishes, and sagging skin at a younger age than non-smokers.
How to quit smoking?
If you are ready to get rid of smoking and want to start living a healthier life, then you must follow the below-mentioned tips.
Get yourself rid of all your cigarettes, lighters, and ashtrays.
Try drinking plenty of water each day.
Try to have vitamins every day.
Eat healthy foods that contain a good amount of nutrients.
Get yourself indulged in some exercise program.
Try using nicotine gum or lozenges.
Try hypnosis.
Get connected with a support group.