Hi everyone, I hope you all do well and in the best of your health. Today I'm going to be reviewing the Younique Moodstruck Esteem Lash Serum. An eyelash or simply lash grows in one layer at the edge of the eyelids. Eyelashes, the short hairs that grow at the end of your eyelid which protect your eyes from dust, debris, and small particles.
Eyelashes take around two months to develop back whenever pulled out, yet constant pulling may lead to permanent damage. and Wish your lashes looked fuller without extensions, fillers, or falsies? Then here is a solution for them. So, Younique Moodstruck Esteem Lash Serum is one of the best solutions for grows lashes of eye.
About Younique Moodstruck Esteem Lash Serum
This daily eyelash serum increases lash volume and take your natural lashes to the next level. Pump up the volume with this Lash Serum. Younique lash Serum giving you fuller, thicker, and longer-looking lashes.
Price
$24.00
Ingredients
Water/Aqua/Eau, PVP, Butylene Glycol, Polyquaternium-37, Caprylhydroxamic Acid, Lecithin, Caprylyl Glycol, Glycerin, aminomethyl, propanol, Disodium EDTA, PPG-26-Buteth-26, Gluconolactone, Hydrolyzed Keratin, Laminaria Digitata Extract, Pelvetia Canaliculata Extract, Xanthan Gum, PEG-40 Hydrogenated Castor Oil, Apigenin, Oleanolic Acid, Sodium Benzoate, Biotinoyl Tripeptide-1.
Hydrolyzed Keratin : skin conditioning agent.
Laminaria Digitata Extract : a type of seaweed that works as a skin conditioning agent.

Pelvetia Canaliculata (algae) Extract : skin-conditioning properties.

Oleanolic Acid : skin-smoothing agent.
Biotinoyl Tripeptide-1 : hair conditioning ingredient.
PEG-40 Hydrogenated Castor Oil : surfactant.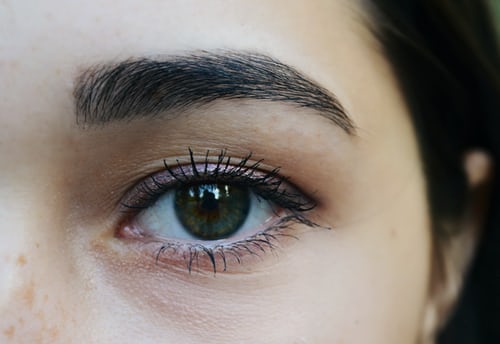 Younique lash serum Claims :
Clinically proven to improve lash volume by up to 155% in as little as four weeks.
My write-up on Younique Moodstruck Esteem Lash Serum
Let me start by saying this Younique lash serum was given to me by a friend. She said my eyelashes were too short. It was something I'd never given the slightest thought to. But, I started using it. I had super tiny lashes when I first started using this.
Every night before bed I put a few coats on my top lashes. About a month or so later I noticed a difference! I started to apply it to my bottom lashes as well, success again! and now my eyelashes are actually visible! So easy to use. Just apply at night before bed along with your nighttime routine.
Also, My lashes were damaged from extensions but I've been using this product for a little over a month now and they are finally starting to grow again!
This product didn't feel heavy and I felt that I saw a significant growth of my short eyelashes while using it. The only thing I didn't like was how sticky it felt. It's the only lash serum I've used so I have nothing to compare it to.
After I use the lash serum, it gives my lashes such a volume and a feather-like feel. I always close the lid super tight and I scrape off extra before I apply so it doesn't get too clumpy. You can also use the Younique lash serum on eyebrows.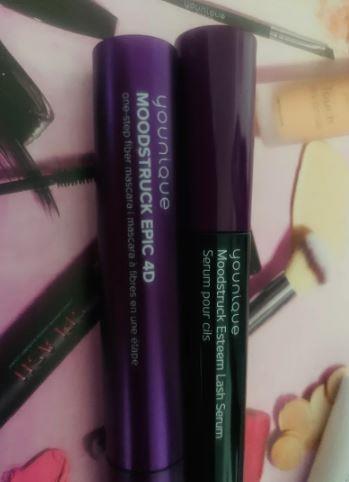 The Packaging
One of the best things about this lash serum is the packaging. Effective packaging can regularly be the distinction between a decent item and an extraordinary one. The Younique Moodstruck Esteem Lash Serum comes in mascara-like bundling with a thin cylinder with a screw top appended to a spoolie wand. Along these lines, you can apply the serum precisely as you would a mascara with no wreck.
This product is easy to use. It does make lashes sticky so I only use it at night otherwise it's very hard to apply mascara.
I love using this under my mascara. While I do have long lashes, the secret to keeping them long is to not let them get brittle. This adds just enough moisture to keep my mascara from drying out my lashes. Also helps to ensure that they will keep their length.
It seems to make my lashes fuller and slightly longer, so they look extra fab with mascara. It goes on opaque so you can see where you've applied and dried clear. I use it at night and have used it on my brows for faster growth too. It does sting if you get it in your eye, so be cautious.
This product is great if you are consistent with it. You have to maintain it. If you are consistent enough you will see results. This is good stuff that does actually grow your lashes!!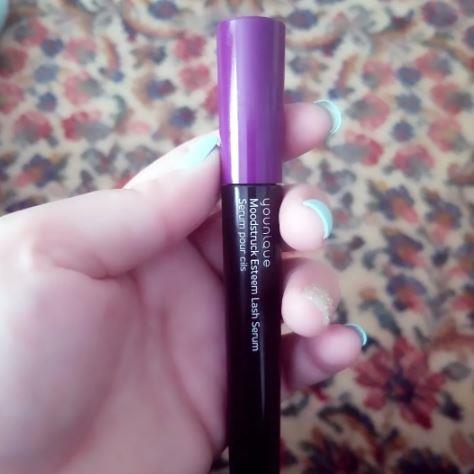 How to use Younique lash serum?
Follow these steps to use Younique Moodstruck Esteem Lash Serum.
Clean lashes using

cleanser

before apply.
Spot the brush on the cover side of your lashes and tenderly range from the center of your lashes to the tips each night before bed.
To avoid momentary tingling that may happen if the item comes into contact with the eye, avoid getting product too close to the lash root. Permit the product to dry totally before resting.
For the most extreme impact, rehash application in the first part of the day. Permit the product to dry totally before applying mascara.
Utilize every day for about a month. Diminish use to three times each week once you are you are satisfied with the appearance of your lashes.
Pros and Cons of Younique Moodstruck Esteem Lash Serum
Pros
Nourishing peptides
Promote the appearance of stronger lashes
More durable lashes
Pump up the lash volume
Gives fuller and longer-looking lashes
Cons
Little expensive
May caused itching around eyes
Sticky
Overview
This product seems to be improving lashes. I have been using it for a short while and it seems my lashes are a little fuller. I've seen fabulous results in a short amount of time. If you haven't used a lash serum and are looking to do so, I highly think you should look into trying this brand.
You can use this on lashes and eyebrows to get them to grow. You could see a huge difference when using this lash serum! So, I would recommend Younique lash serum to anyone with short eyelashes.
Hope you found this review helpful. Please do comment on your thoughts and experience. If you have any suggestions or any queries then ask in the comment box.
Stay happy and healthy.
Recommended Articles