Rose Water Shampoo is suitable for all hair types, but it is particularly effective on dry or damaged hair that requires deep nourishment.
Pantene introduces the most up-to-date strategy for managing healthy skin and hair care. Pantene Pro-V Rose Water Moisture Wash is sulfate-free and soothing.
The Rose Water collection's Pro-V formulations are designed to work together to hydrate dry or damaged hair effectively but gently.
Pantene Pro-V Blends Rose Water sulfate-free Shampoo Review
Because it has a gel-like appearance, it is a hydrating shampoo. This Rosewater shampoo tames frizz and replenishes smoothness.
This innovative Pantene shampoo contains a complex rose combination that softly cleanses while also transforming hair into petal softness. It features a silky, soft formula that is effective on all types of hair and issues. It is not, however, an anti-dandruff shampoo.
With every wash, its high antioxidant content moisturizes strands. This shampoo is flawless because it contains no unknown toxins. It makes my rough, over-prepared hair feel softer and more lustrous.
Because it contains a mixture of nutrients, the Pantene Pro-V Blends Rosewater sulfate-free Shampoo is incredibly hydrating.
Pantene pro v, on the other hand, is not an organic shampoo. I also appreciate the siphon bottle because it makes everything so simple to get the required amount.
Product Details
Pantene Pro-V Blends Rose Water Sulfate-Free Shampoo combined with Pro-V nutrient and infused formula. This calming shampoo detangles hair for a classic look of saturated, petal-soft tresses.
It contains a Pro-V antioxidant combination, as well as rose extract and pro-vitamin B5. It effectively cleanses and re-energizes dull hair without damaging it.
Vitamin B3 and Vitamin B5 are riched in buds of the rosa gallica plant and rose water from the petals; this shampoo started with both.
The Rose Water Pro-V Blend is ideally appropriate for dry hair as It is joined with antioxidants and pro-vitamin B5. Micelles in the mixture remove impurities, grime, and dust from the scalp, detoxifying it.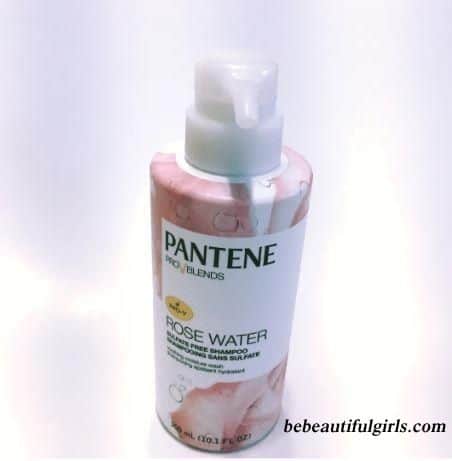 Price
$11.99, 17.9 fl oz (530 ml)
Pantene Pro-V Blends Rose Water Shampoo Ingredients
Water, Cocamidopropyl Betaine, Glycolic Acid, Fragrance, Trisodium Ethylenediamine Disuccinate, Salicylic Acid, Sodium Lauroyl Rosa Gallica Flower Extract, Panthenyl Ethyl Ether, Acrylates/C10-30 Alkyl Acrylate Crosspolymer, Argania Spinosa Kernel Oil, Polyquaternium-10, Polyquaternium-7, Methyl Isethionate, Phenoxyethanol, Disodium Sodium Benzoate, Glycerin, Panthenol, Cocoamphodiacetate
Ingredients Callouts: Free from Parabens, Silicones, Sulfates, Mineral oils, and Dyes.
Pantene Pro-V Blends Rose Water Shampoo Claims:
It is totally safe for use on chemically-treated and color-treated hair. 
My write-up on Pantene Pro-V Blends Rose Water Shampoo
I like rosewater on my skin as it's so mild. So I recently purchased this because rose water is a gentle astringent and I have an oily scalp, and this not only cleanses but also nourishes my scalp. It is moisturizing and does not strip the scalp.
My hair is long and thick, and I use heat to style it regularly. So, to keep my hair healthy and beautiful, I need something that is actually hydrating. My hair had been exceedingly dry since the beginning of the year, and this shampoo, with its additional nourishing effects, has certainly helped to restore it.
Hair is cleansed without being stripped with this sulfate-free shampoo. There are no frizzes, and the hair is silky smooth. I have fine-textured, highlighted, waist-long hair that is inclined to breakage and oily roots.
This shampoo is effective and simple to use. It acts as a purifying shampoo for the hair and scalp without losing natural oils.
Because the bottle is so huge, it will last for a long time. Instead of tilting the bottle to get the shampoo out, I loved the siphon on top, which provided an ideal amount of shampoo with each siphon while also making washing my hair easier and faster.
[Get details about Best Dry shampoo Review]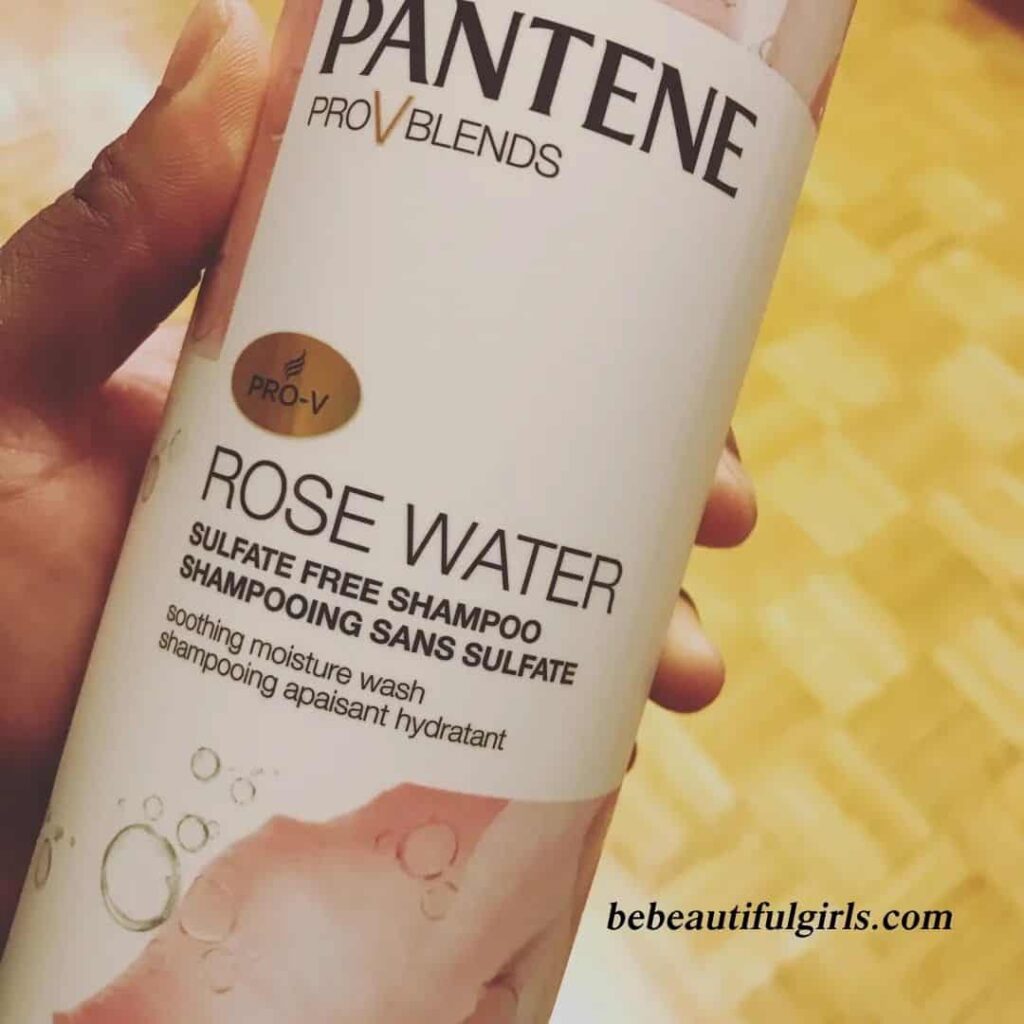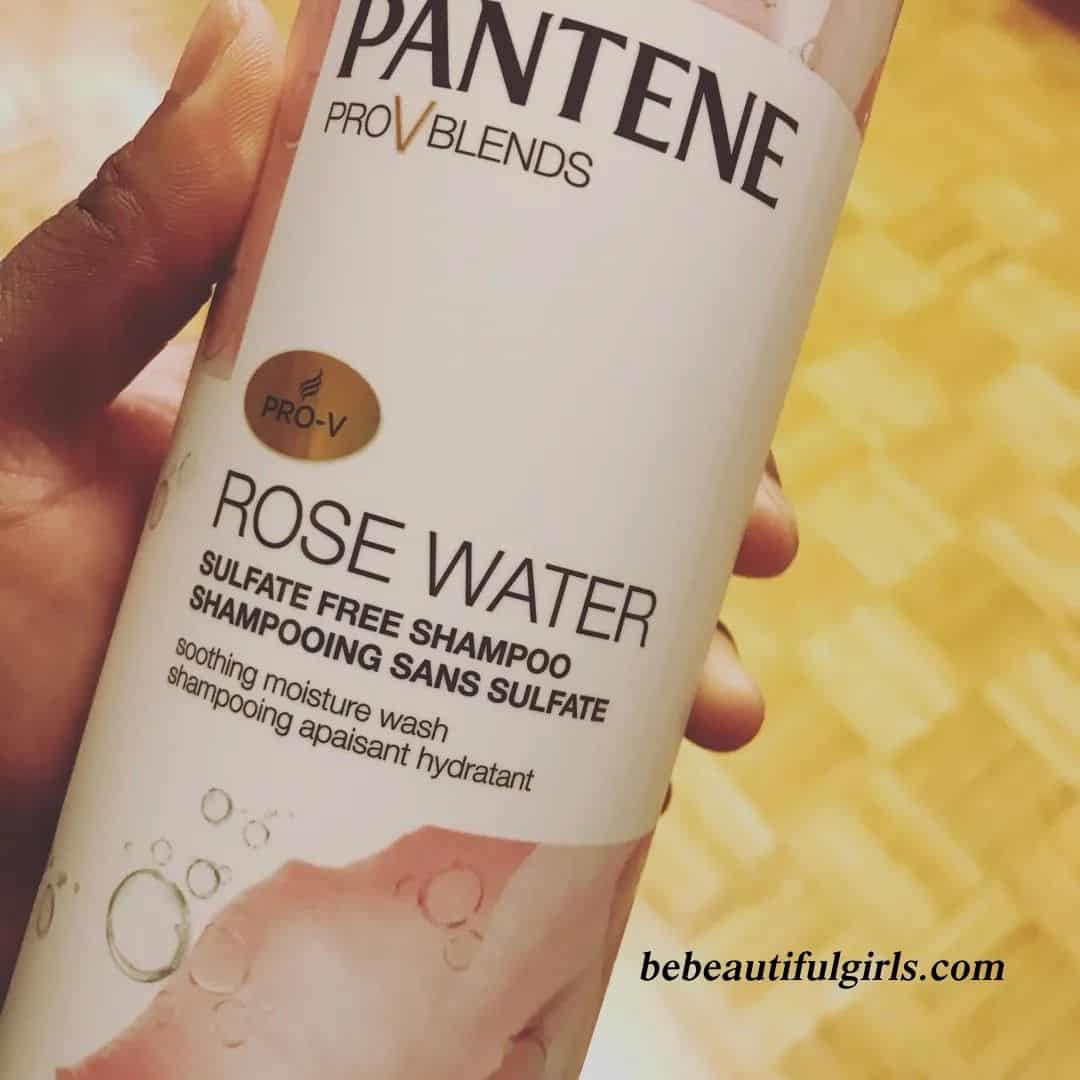 Packaging
The packaging was light and innocent but appealing. The pink flower petals are a pleasant gentle touch. The packaging is lovely, with pink roses and a good pump-action bottle for easy application. It's a not heavy bottle; the liquid itself has very light and easily stored.
The pump mechanism is functional. The container with the pump is also easy to use in the bath. The bottle is a decent size and with a too helpful siphon top, making it simple to utilize the specific perfect amount. Easily able to travel you could lock the pump, or you can also be dispensing other containers if you want to travel with it.
Texture
This product is a clear liquid-like gel. The shampoo isn't too heavy, but it's also not too watery. It has a great light texture that rinsed up nicely and left my hair feeling quite clean without being stripped. The pump works well, so it gives you enough to have your lathers medium to shoulder-length hair; two pumps will pay for below-shoulder-length and longer hair.
Fragrance
The Pantene Prov-V Blends Rosewater Shampoo smells so delightful. It has a decent subtle rose smell that isn't overwhelming. It's rose water, and it scents like roses. Even after the shower, the rose smell remains in your hair.
[Read about Cetaphil Moisturizing Cream Review- Benefits & Side effects]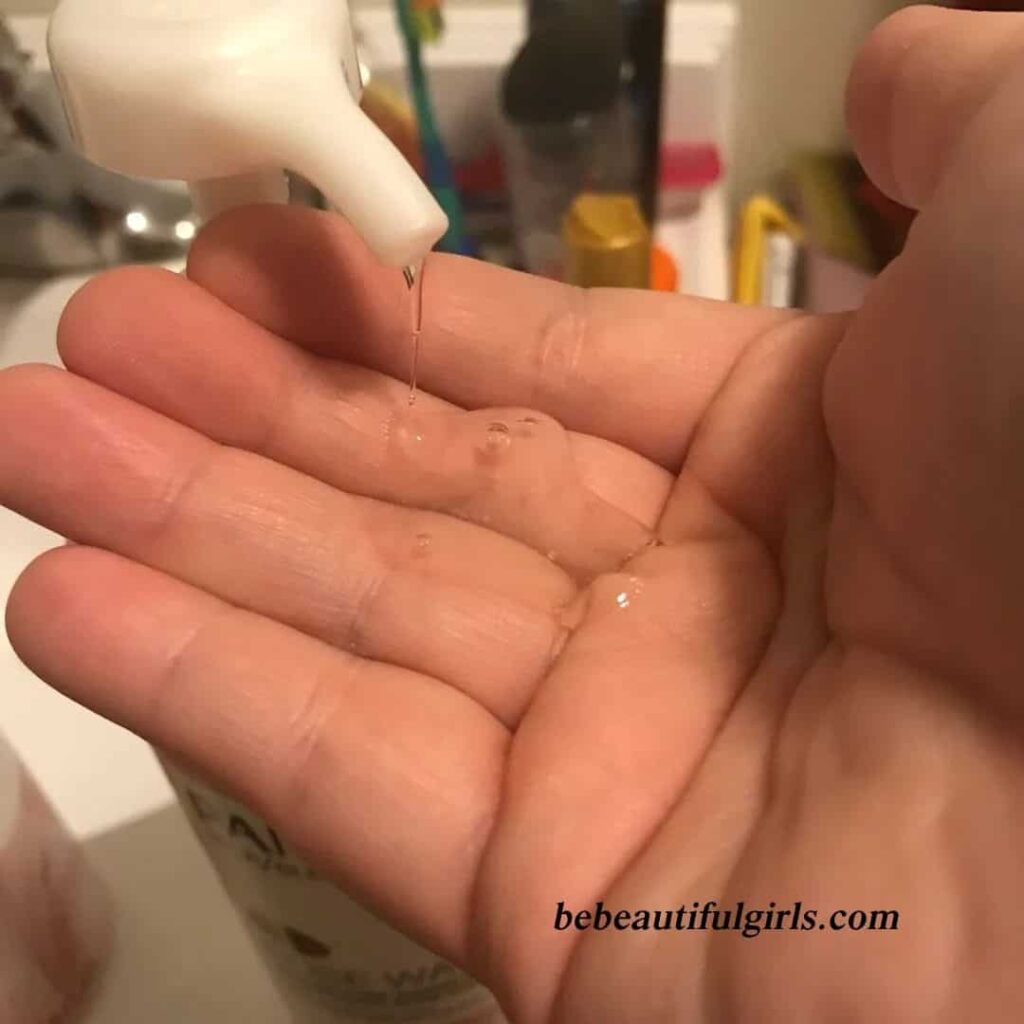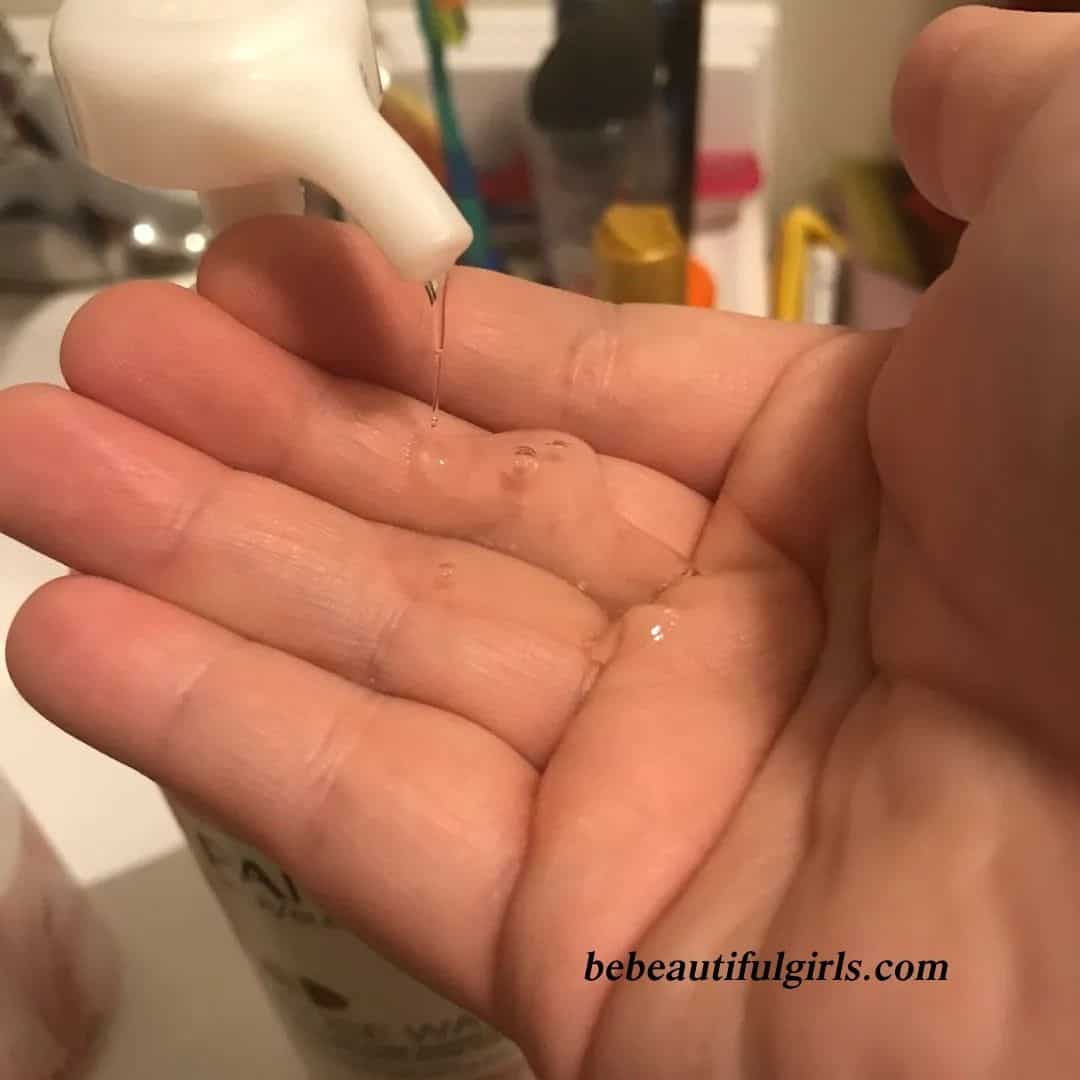 Application
This hydrating cleanser contains a sulfate-free composition that is gentle enough to use daily.
If you have keratin in your hair, you require to have sulfate and paraben-free shampoo, and it can often be difficult to get a good shampoo that ticks these boxes. This shampoo is great for keratin hair.
If you have curly hair naturally but wasted time doing treatments to get it straight and have been in the development stage for a while now, and you felt like after using it, your hair is getting wavy a lot easier.
Pantene Pro-V Rose Water sulfate-free Shampoo benefits
Pantene Rose Water Shampoo is a great shampoo for daily use.
This shampoo is inexpensive, making it ideal for anyone on a small budget.
This hydrating shampoo contains antioxidants without any harmful chemicals like sulfates, parabens, mineral oils, or dyes.
Silky mild formula is ideal for all hair types.
It has the fragrances of rose, mint, and lily of the valley.
Clean and relieve dull hair gently without stripping it or allowing it to dry.
It transforms dry or damaged hair into petal, delicate, healthy locks for a great hair day.
It will provide soothing hydration and softness to thirsty hair.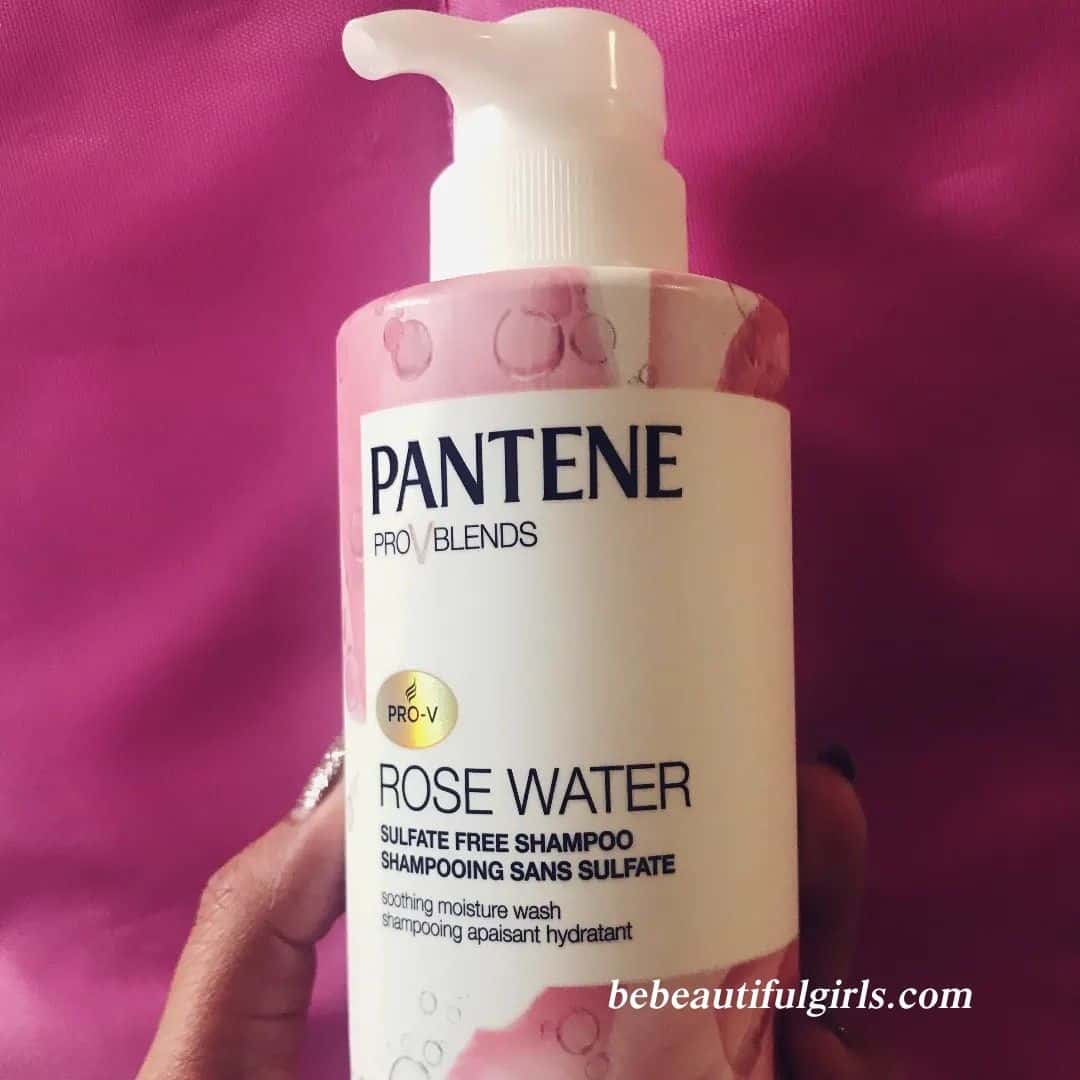 Pros of Pantene Pro-V Blends Rose Water sulfate-free Shampoo
Cleanse gently
Soothing hair that seems to be dry or damaged
Hair is gently moisturized.
Every wash nourishes the strands.
Cons of Pantene Pro-V Blends Rose Water sulfate-free Shampoo
Well, there's none for this Shampoo.
Overview
Overall, Pantene Pro-V Blends Rose Water Shampoo is good that left hair is soft and gives good volume. A high-quality product that may be used on any type of hair. This sulfate-free Pantene rosewater shampoo makes hair clean without making it dry. Also, I would recommend this product for its effect on hair and its product packaging design, and its pleasant aroma.
Frequently asked questions
Is Pantene rosewater shampoo good for your hair?
Rosewater collection from Pantene is the best nourishing shampoo and conditioner that I like the most. It is rich in antioxidants and blends of nutrients that help restore your hair health and make them silky soft.
Is Pantene Pro V really bad for your hair?
Pantene pro v range is not a natural shampoo; it contains some chemicals. It is good but not 100 % safe for your hair because it is not made with natural ingredients.
Is Pantene rosewater shampoo curly girl approved?
Pantene rose water sulfate-free soothing shampoo can be used on curly hair. This product is approved as a Curly Girl (CG) method.
Does Pantene Pro V shampoo have sulfate in it?
No, it doesn't have sulfate. It is a sulfate-free soothing shampoo from the Pantene haircare collection. 
Last update on 2023-09-14 / Affiliate links / Images from Amazon Product Advertising API