Are you concerned about acne, blackheads, aging, or clogged pores? Retinol is our all-inclusive answer to your problem. I will therefore discuss the best retinol serum in India today.
New products with anti-aging properties are widely available on the market. However, there is nothing comparable to Retinol in OTC products.
Retinol is an excellent agent that provides the blessing of youthful beauty. Therefore, it is a crucial component of any skincare routine for anti-aging.
Retinol is a well-researched, scientifically supported ingredient with great benefits for treating acne and anti-aging issues.
Retinol serum has recently received much attention due to its wonderful skin benefits. Why should you use retinol serum, and what exactly is it?
What is Retinol?
Retinol is a vitamin A derivative that is extremely effective at slowing down the effects of sun exposure and aging. It is an anti-aging product with clinical evidence that brightens skin and controls acne.
Regularly using retinol serum promotes collagen formation, enhances texture, tightens pores, decreases fine wrinkles, and improves skin tone.
Why Retinol Serum?
Serums are a great way to use retinol in your skincare routine. In addition to their many anti-aging advantages, these serums moisturize the skin and help solve several skincare problems at once.
Retinol serum works well to reduce the look of wrinkles, fine lines, rough skin, and dullness.
Benefits of Retinol for skin:
Reduce fine lines and wrinkles
Fight signs of aging
Can clear your acne
Help even skin tone
Brightens dull skin
Prevents clogged pores
Tightens the skin
Has skin-exfoliating properties
Removes dead skin cells
Read: How important is Retinol compared to Niacinamide?
After some quick research, I've discovered some of the best retinol serums in India that are inexpensive, user-friendly for beginners, safe, and effective.
Here is a list of carefully chosen products to guarantee that your skin will be firmer and more radiant when you wake up. Now check!
14 Best Retinol Serum in India
14 Best Retinol Serum Available in India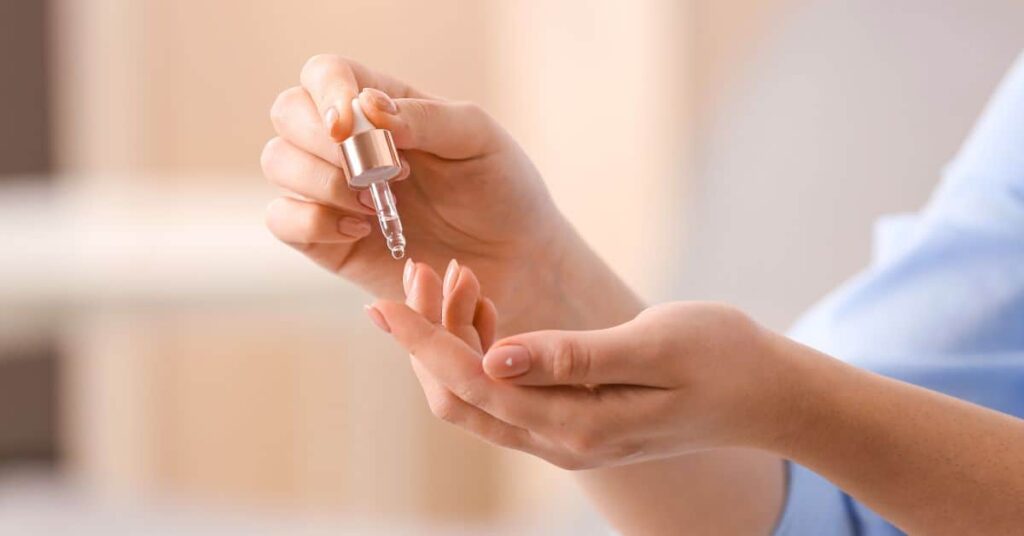 1. Minimalist 0.3% Retinol Face Serum
If you are going to include retinol for the first time, Minimalist retinol serum is the best retinol serum in India for beginners.
Its formulation is water-free and contains 0.3% pure retinol. Retinol has been shown to soothe skin, even out skin texture, and lessen wrinkles and fine lines.
Also, this serum contains 1% pure Bakuchiol Oil, which has been found in several tests to have effects similar to those of retinol without discomfort. Because of this combination, it is the best anti-aging serum for fine lines and wrinkles.
Retinol and the antioxidant coenzyme Q10 are present in this highly stable face serum.
The base of this water-free serum is squalane, which hydrates the skin and guards retinol against oxidation.
Minimalist 0.3% Retinol Serum is one of the best affordable retinol serums in India that works to offer you a youthful look.
Because it is oil-based and reasonably priced, minimalist retinol serum is a great option to check out for dry skin. I wouldn't advise using retinol to exfoliate your skin if you want to.
Pros
Non-Comedogenic formula
Gets absorbed easily
No artificial fragrance
Lightweight
Free of parabens, sulfates, dyes, and silicones
Non-greasy and non-sticky
Fragrance-free
Essential oils free
Fades fine lines and acne scars with consistent use
Suitable for beginners
Brightens overall complexion
Leaves skin smooth and glowing
Cons
It can be a little heavy for oily skin since it's oil-based
Minimalist 0.3% Retinol Face Serum For Anti Aging For...
POTENT ANTI-AGING SERUM: Contains 0.3% pure Retinol in Squalane. Retinol is...
PACKED WITH ANTIOXIDANTS: Coenzyme Q10 is an outstanding radical scavenger...
MADE IN SQUALANE BASE for HIGHER STABILITY: Retinol is an unstable molecule...
Last update on 2023-09-15 / Affiliate links / Images from Amazon Product Advertising API
---
2. WOW Skin Science Retinol Face Serum
Are you looking for a retinol serum for aging skin prone to acne? WOW Skin Science Retinol C Face Serum is ideal for acne-prone skin.
The serum contains jojoba oil, retinol (Vitamin A), Aloe vera leaf juice, witch hazel extract, and vitamins B3 and E.
The natural exfoliant retinol increases skin cell renewal. Polyphenols that help heal cells are abundant in witch hazel extract. Aloe Vera is a natural moisturizer.
Jojoba oil contains minerals, vitamins B3 and E, vital fatty acids, and other nutrients that nourish and repair skin.
The serum improves the skin's ability to moisturize and repair itself and reduce fine wrinkles, clear up breakouts, shrink pores, smooth out acne scars, level out complexion, and increase radiance.
Your skin will feel smooth and firm to the touch thanks to the serum's support for strengthening collagen structure and improvement of skin elasticity.
Wow serum is oil-free retinol face serum that makes it the best retinol serum for acne-prone skin.
Pros
100% vegan
Gluten-free and cruelty-free
Prevents acne
Free from paraben, silicone, and mineral oil
Oil-free
Boost collagen production
Dermatologically-tested
Improves skin texture
Help moisturize and protect dull skin
Cons
Sale
Last update on 2023-09-15 / Affiliate links / Images from Amazon Product Advertising API
---
3. The Derma Co 0.3% Retinol Face Serum
Are you searching for a retinol-based exfoliating serum to get rid of acne and pigmentation? Get hold of The Derma Co's 0.3% retinol serum is the best vitamin c and retinol serum, containing glycerine, vitamin C, and retinol.
This 0.3% retinol serum contains vitamin C and retinol, which work internally with skin cells to promote collagen formation, fight acne, and lighten pigmentation.
The blend of Retinol and Vitamin C rejuvenates aging skin by eliminating discoloration and making it radiate.
The best exfoliating retinol serum in India is dermatologically created to exfoliate the skin while keeping its natural PH gently.
I suggest using his retinol serum if you have pigmentation, fine lines, wrinkles, acne scars, or dark spots.
Pros
Free from mineral oil and dye
Serum for spot-less skin
Paraben- free
Sulfate-free
Gives gentle exfoliation
Evens and brightens the skin tone
Treat skin-aging
Cons
May dry out the skin for very dry types
Little pricey
Sale
Last update on 2023-09-15 / Affiliate links / Images from Amazon Product Advertising API
---
4. Plum 1% Retinol Face Serum with Bakuchiol
It is a face serum with 1% retinol that aids in increasing collagen formation, giving skin a soft, firm, and youthful appearance.
Also, it has Bakuchiol, a natural alternative to Retinol that accelerates skin cell turnover, lessening the appearance of wrinkles and fine lines.
When used often, plum retinol serum helps repair and reverse pigmentation and dark spots.
It is a light serum that leaves a non-greasy face and is quickly absorbed. Therefore, it is the best retinol serum for oily skin in India. However, if you have dry skin, you must use a moisturizer.
Pros
100% vegan
Paraben-free
Free of synthetic colors and essential oils
Phthalate-free
Fragrance-free
Non-greasy face serum
Smoothens out skin texture
Quick absorbing
Reduces hyperpigmentation
Cons
Sale
Last update on 2023-09-15 / Affiliate links / Images from Amazon Product Advertising API
---
5. The ordinary retinol 1% in squalane
If you're seeking a water-based retinol serum, look no further. The ordinary squalene serum is a highly stable water-based formulation with 1% pure retinol.
This might be too potent for beginners because it has 1% pure retinol. This special type of vitamin A has been shown to reduce fine wrinkles, improve pigment issues, renew skin, and give it a more youthful, fresh appearance.
Squalene, a natural moisturizer found in your skin that improves surface-level moisture and helps prevent the dryness brought on by using retinol, supports the expert-level formula of this product.
Pros
Effective anti-aging serum
Lightweight retinol serum
Gentle serum
Evens out skin
Improves the skin texture
Highly stable
It doesn't irritate the skin
Reduces skin pigmentation
Water-free solution
Cons
Sale
Last update on 2023-09-15 / Affiliate links / Images from Amazon Product Advertising API
---
6. Pilgrim 0.5% Retinol & 1% Hyaluronic Acid Anti-Aging Serum
The Pilgrim retinol & hyaluronic acid lift & firm serum is perfect if you want to include a retinol serum into your skincare routine in your early twenties.
This anti-aging retinol serum for the face combats aging and brightens dull, lifeless skin. Due to its powerful antioxidant qualities, it is resistant to environmental harm.
Also, it contains pomegranate extract, a powerful serum that helps the skin regain its identity and promotes collagen formation.
Hyaluronic acid plumps the skin and adds moisture to it for a plumping and lifting effect. So, it is the best retinol and hyaluronic acid serum in India.
Pros
Dermatologically tested
Paraben-free
No sulfates and no mineral oils
Cruelty-free
Brightens the skin
It makes the skin plumper and moisturized
Improves the skin texture
Reduces fine lines and wrinkle
Cons
Sale
Last update on 2023-09-15 / Affiliate links / Images from Amazon Product Advertising API
---
7. CeraVe Skin Renewing Retinol Serum
The Cerave skin-renewing retinol serum is a mild yet powerful daily retinol serum that offers several anti-aging advantages to your skin.
This retinol face serum contains hyaluronic acid for additional hydration and niacinamide to soothe. It is the best retinol serum in India by dermatologists.
Also, three significant ceramides work to keep moisture and support the recovery of your skin's natural barrier.
Also, it is made with MVE technology, which contains ceramides to promote effective distribution within your skin's barriers and strengthen your skin's barriers long after use.
This CeraVe retinol serum effectively hydrates dry skin thanks to its creamy texture, making it the best retinol serum for dry skin in India.
Pros
Non-comedogenic
Fragrance-free
Dermatologists tested
Improves skin texture
It helps smooth fine lines and wrinkles
Retains skin's natural moisture
Creamy consistency
Cons
Oily skin people feel the skin more oily
Sale
Last update on 2023-09-15 / Affiliate links / Images from Amazon Product Advertising API
---
12 Best Vitamin C Serums in India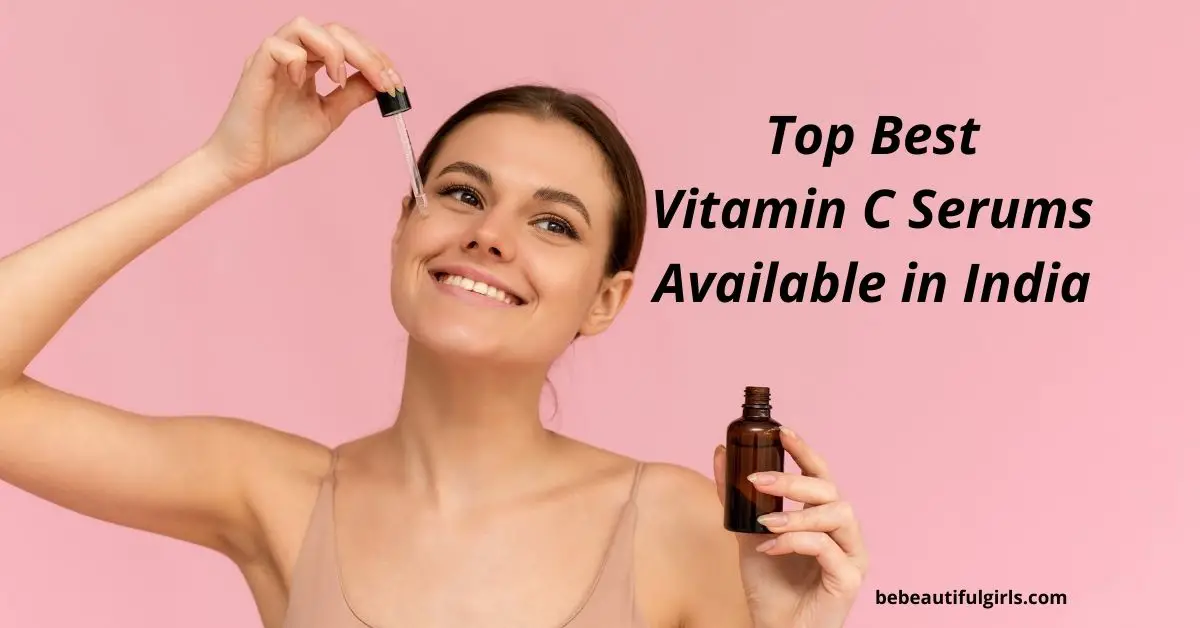 Vitamin C is a popular skincare ingredient that has long been a preferred treatment for various skincare issues. The 12 Best Vitamin C serums that you can get in India are included in this post.
8. Pixi collagen & retinol serum
Pixi Collagen and Retinol Serum is also another good retinol choice. It is a unique concentrated solution comprised of vitamins, retinol, and collagen.
Acacia and chamomile are additional ingredients in the serum that support the skin's natural suppleness and plumpness.
This lightweight serum improves the look of fine wrinkles and helps the skin regain its shine.
This paraben-free retinol serum is suited for all skin types. Amazingly, the composition also includes niacinamide and ascorbic acid.
I couldn't find any details of the percentage of Retinol that was being used here. However, the company claims that this plant-based Retinol serum is suitable for beginners and safe.
This serum is one of the best retinol serums in India because it is safe and gentle. It is also an excellent moisturizing serum.
Pros
Non-sticky formula
Paraben-free
Lightweight and thin texture
Moistures and soothes ski
Pleasant fragrance
Improves skin texture
Fades acne scars
Brightens skin tone
Smoothens fine lines
Cons
No products found.
---
9. Organix Mantra Retinol Serum
Organix Mantra Retinol 3% Face Serum contains Rosehip Oil, Vitamin E, Hyaluronic Acid, and Moroccan Argan Oil for your skincare routine.
It is a perfect anti-aging serum. This Retinol serum is excellent for revitalizing dull skin by reducing age signs.
It can lessen the skin's dark pigmentation, make it lighter, and gradually improve the skin tone.
Also, it is an excellent exfoliant that thickens the deep layer of skin and accelerates the turnover of top skin cells.
The anti-acne retinol Serum may help tighten skin pores, reduce excessive oil production, and remove debris. It might lessen acne breakouts.
It is not advised for sensitive skin, acne-prone skin, and persons with cystic and hormonal acne history because it is not non-comedogenic.
Pros
Improves the skin texture
Good anti-aging serum
Excellent exfoliator
Ideal for dry skin
Hydrate and soften the skin
Non-greasy
Cons
Strong smell
It is not non-comedogenic
Sale
Last update on 2023-09-15 / Affiliate links / Images from Amazon Product Advertising API
---
10. Prolixr Retinol Serum
This serum contains retinol and multi-peptides to help you achieve younger-looking skin. The Retinol and Multi-Peptide Anti-Ageing Serum from Prolixr help combat aging.
It is a moisturizing, lightweight serum proven to improve skin hydration. This retinol-based serum also increases collagen production in the skin and effectively fades age spots.
This product contains squalane as a base ingredient and is water-free. The serum is packaged in a UV-protective bottle as well. Also, it clears pores and removes age spots.
The best part of this oil-based serum is it is dermatologically tested and has no harmful chemicals.
Pros
Paraben-free
Dermatologically tested
Treats age spots
Moisturizes the skin
Clarifies the pores
Oil-based serum
Silicones-free
Non-comedogenic
Free from sulfate, essential oil, and dye
Cons
Last update on 2023-09-15 / Affiliate links / Images from Amazon Product Advertising API
---
11. Mamaearth Retinol Face Serum
This Mamaearth serum gives you ageless skin by restoring the skin's bounce, reducing small lines and wrinkles, and lightening dark spots. It also contains the naturally beneficial ingredient bakuchi.
Bakuchi, a rich source of antioxidants, lowers hyperpigmentation and offers you naturally even-toned skin.
The serum's lightweight and fast-absorbing formula penetrates the skin, making it feel rejuvenated and younger over time.
The face serum from Mamaearth has only natural ingredients and is free of petroleum, sulfates, parabens, SLS, and artificial preservatives and colors.
Pros
Dermatologically-tested
Free from Parabens, Mineral Oil, and Silicones
Light-weight
Fast absorbing formula
Reduces pigmentation
Minimizes the signs of aging
Alcohol-free
Cons
Sale
Last update on 2023-09-15 / Affiliate links / Images from Amazon Product Advertising API
---
12. Olay Regenerist retinol 24-night serum
Olay Regenerist Retinol 24 Night Serum is a retinoid complex and vitamin B3-enriched anti-aging serum.
The serum diminishes the visibility of pores and dark spots, significantly enhance fine lines and wrinkles, and moisturizes skin for 24 hours.
Thanks to its gentle, non-irritating nature, it is among the Best Retinol Serums in India For Beginners.
This retinol facial Serum absorbs deeply into the upper surface of the skin. You wake up every morning with younger-looking, glowing skin thanks to this fragrance-free formula's rapid absorption and deep penetration into the skin's surface.
The serum is formulated without additional particles, dyes, phthalates, sulfates, or fragrances to reduce the risk of irritation.
Pros
Lightweight texture
beginner-friendly
Brightens the skin
Fragrance-free
Safe to use daily
Gentle formula
Reduces pore size
Evens out the skin tone
A light serum that absorbs fast
Reduces pigmentation and spots
Cons
Retinol percentage not mentioned
Sale
Last update on 2023-09-15 / Affiliate links / Images from Amazon Product Advertising API
---
13. TNW-THE NATURAL WASH Retinol Serum
For those who want to include a natural retinol serum in their daily skincare regimen, TNW serum is the perfect option. Also, it is one of the best anti-aging serums in India.
This serum has niacinamide, hyaluronic acid, and retinol, known for their renewing, healing, and refreshing properties.
The TNW anti-aging serum is an organic serum that slows down the aging process, acne scars, and fine wrinkles on the skin.
Also, it can give your skin a radiant and healthy moisture boost. Your skin will look beautiful thanks to the wonder ingredient retinol.
This facial serum also acts as a hyaluronic acid serum. It is a lightweight, moisturizing, nourishing serum penetrating the skin quickly.
It helps to heal skin damage and retain moisture, giving you a clean matte look during the day, and it can offer you healthy, bright, youthful skin.
Pros
100% vegan and cruelty-free
Free from sulfates and parabens
Lightweight formula
Absorbs quickly
Minimizes open pores
It brings radiance and glow
Healthy boost of moisture
Nourishing serum
Silicone-free and mineral oil-free
Cons
Sale
Last update on 2023-09-15 / Affiliate links / Images from Amazon Product Advertising API
---
14. Deconstruct retinol and peptide serum
If you are looking for an affordable anti-aging serum for beginners, this is a great serum to include in your skincare regimen.
Retinol and Peptides stimulate collagen formation in the skin, acting as an anti-aging serum. It is a water-based serum that is the best retinol serum in India for oily skin.
0.2% Retinol serum for the face boosts cell turnover and slows skin aging, resulting in faster production of new skin to prevent various indications of aging.
1% Peptides Serum provides firmer and plumper skin by promoting collagen formation and skin moisturization.
Pros
Water-based serum
Vegan and cruelty-free
Free from silicone, parabens, SLS, and phthalates
Fragrance-free
Fights fine lines and wrinkles
Provides enough moisturization
Beginner-friendly
Uneven pigmentation
Gentle formula
Cons
Sale
Last update on 2023-09-15 / Affiliate links / Images from Amazon Product Advertising API
---
How to use Retinol serum?
Take a small bit of serum and apply it to your fingertips.
Apply the serum all over your neck and freshly-washed your face. Use your fingers to mildly massage it into your skin.
Move upward, up your neck to your jaw, Beginning from the center of your face.
Do this for a minute to give the serum time to penetrate into the skin. Before using additional skincare products, let the first product absorb.
Use it twice each day. Apply it to your face before bedtime and at night as well.
Avoid the corners of the eyes, the lips, and the eyes (especially the eyelids).
After that, apply a moisturizer.
Start using it two or three times per week, then increase it to once daily.
Some factors to consider before using Retinol
Since Retinol is a potent active ingredient, we advise introducing it to your skin gradually. Use this serum once a week to begin with. Once your skin has adjusted, increase usage to twice weekly and alternate days.
Ensure to use an SPF the next day. Don't panic if your skin first purges; this is the 'routinization' phase when your skin prepares to adapt and adjust.
Avoiding sunscreen is the worst thing you can do because it might be harmful. In the beginning, retinol can make the skin a bit more sensitive. Therefore it's crucial to wear sunscreen to shield it from UV exposure and other environmental aggressors.
Retinol causes skin dryness and peeling. Also, it gives gentle exfoliation to the skin, so you should moisturize well after. If your skin feels dry, apply it twice daily.
If you have irritated, itchy, or dry skin, you should avoid using retinol. Even I would advise delaying using active ingredients while your skin barrier heals.
Using many retinol-based skincare products, such as serum, night cream, and day cream, can be harmful. Simply using one of them will be enough.
Sunlight usually causes retinol to react, which reduces its effectiveness. As a result, store the amber bottle someplace dry and cold, away from the sun.
Conclusion
So, look over the list of the best retinol serum in India to help you make the right decision. So read over these instructions before adding retinol serum to your shopping cart. WOW Skin Science Retinol Face Serum is a well-liked product because of its effective formula's affordable anti-aging advantages.
Frequently asked questions
What percentage of retinol serum is best?
Many retinol serum strengths are available, ranging from 0.25% to 3%. A suitable starting point is a concentration of 0.5 percent. For beginners to see benefits, dermatologists typically advise using retinol at a level of 0.25 percent to one percent.
At what age should I use retinol?
Although no specific age is right or wrong to begin using retinol, most dermatologists suggest starting in your mid-20s. The best age to use retinol serum while you are in your mid-twenties.
How do I choose retinol serum?
When choosing a product for the first time, it is advised to start with the minimum concentration of retinol before progressing higher. Another thing to consider is your skin type. Choose a high-strength product if your skin is greasy. Try the low concentration option first if you have dry skin.