Cetaphil is a gentle skincare brand that offers a wide range of everyday products from face and body moisturizers, cleansers, baby care, sun care, specialized skincare products, and solutions for sensitive skin conditions.
Specifically, Cetaphil products are formulated to give effective skincare for all skin types and conditions. To convey everyday moisture care for dry skin, it offers Cetaphil Moisturizing Lotion. So, today exactly we discuss that Does it really moisturize the skin?
Cetaphil Moisturizing Lotion Review
Product details
This moisturizing lotion is formulated with special ingredients that are proven to tie water to the skin and help to prevent moisture loss. Lotion includes six moisturizers, plus vitamin E and B5, So these moisturizing agents give nourishment to the skin. 
It contains Macadamia nut oil & Vitamin E for rapid action & long-lasting moisturization. Powerful natural ingredients such as glycerin and macadamia nut oil protect the skin from dryness. 
Price: $13.99, 16 fl oz (473 ml)
Available sizes: 2 oz, 4 oz, 8 oz, 16 oz
Cetaphil Moisturizing Lotion Ingredients
Water, Glycerin, Hydrogenated Polyisobutene, Ceteareth-20, Cetearyl Alcohol, Persea Gratissima (Avocado) Oil, Tocopheryl Acetate (Vitamin E), Dimethicone, Sodium Levulinate, Sodium Anisate, Caprylyl Glycol, Sodium Hydroxide, Benzyl Alcohol, Panthenol (Vitamin B5), Stearoxytrimethylsilane, Stearyl Alcohol, Citric Acid, Acrylates/C10-30 Alkyl Acrylate Crosspolymer
Ingredients Callouts: Free from fragrance, Paraben, Lanolin
What it is:
Dermatologists tested hypoallergenic and non-comedogenic lotions for all skin types, especially to be gentle on sensitive skin and everyday hydration for dry skin.
Cetaphil lotion Claims:
This Clinically proven lotion delivers lightweight long-lasting, 24-hour hydration.
Sale
Last update on 2023-11-12 / Affiliate links / Images from Amazon Product Advertising API
What It Does:
This fast-absorbing lotion enhances the skin's natural moisture, leaving the skin feeling soft and replenished. Preventing dryness before it starts, leaves skin smooth and soothed. Its non-greasy and non-irritating formula, leaves you feeling more comfortable in your own skin.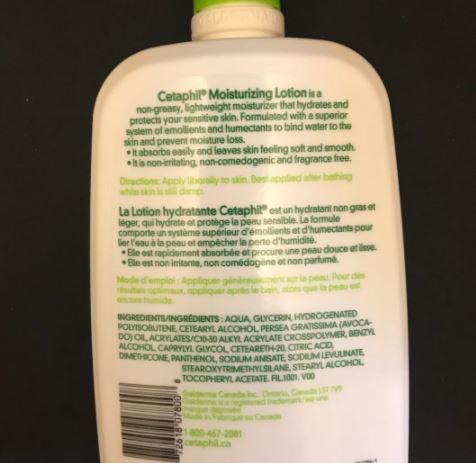 My experience with Cetaphil Moisturizing Lotion
I have used this lotion after trying and using up Cetaphil baby lotion and moisturizing cream. This product is recommended by dermatologists for sensitive, irritated skin. It is quite thick and would suit dry facial skin better, however it can likewise be applied to the body.
It is incredible for the times when you are suffering from dry, flaky, or irritated skin, however not all that good if your skin leans towards the oily spectrum. It's better for nighttime, as it's something that can be layered easily under makeup products, particularly since you'd need another sun protection product as it doesn't contain SPF.
This makes the skin soft and gets absorbed very easily and quickly into the skin. It does not make the skin greasy or oily throughout the day. It doesn't make the skin sticky as some moisturizers do that to the skin.
It has helped me a lot to moisturize my oily skin and also get rid of acne marks. It's a bit oily and comes with no or little fragrance. For winter it's the best moisturizer, doesn't irritate your skin, does not need to reapply, and provides ample moisturization and hydration.
It is so gentle, has no added fragrance, is not harsh at all, and leaves your skin feeling so fresh and moisturized. It feels soft and smooth and gives instead nourishment. Also, my skin glows after applying it.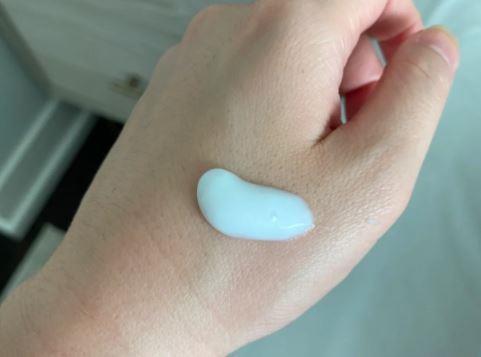 It is a bit heavy lotion but totally worth it as it is suitable for both combination and acne-prone skin and also provides nourishment and moisture lock to dry skin too. I use this overnight and it makes my skin supple and squishy in the morning.
Cetaphil Moisturizing Lotion is an everyday moisturizer with long-lasting hydrating effects. This quick-acting, lightweight Moisturizer for acne-prone skin leaves skin smooth, soft, and soothed, without an oily feeling.
It is a bit heavier/creamier formula. But it doesn't feel greasy which would usually make my skin break out and not work with other acne products. My oily skin feels plump, nourished and so much more alive. 
It works well on my mild eczema. It gets rid of any tightness in the skin and makes my skin look shiny and smooth. I have tried using this lotion on my face (which the packaging says you can), but it may clog pores, so I would recommend keeping it on your body. Please note that this lotion contains almond oil, and therefore may not be suitable for anyone with sensitivities.
Normally, I used Cetaphil moisturizing cream after the bath. I use it in the morning, after washing my face, and before sunscreen, and I use it before bed, after cleansing, and after other skin treatments. I use this to moisturize my body and as a gentle makeup remover in addition to using it as my facial moisturizer. 
This moisturizer comes in a variety of different sizes. For first-time users, I'd recommend you buy it in a smaller bottle until you know whether it suits you or not. It is available in some supermarkets and most pharmacies.
If you're curious if Cetaphil Moisturizing Lotion would whiten your skin. It doesn't do that, though. It doesn't even make that claim. However, it's a fantastic moisturizer for softening your skin.
Packaging
The bigger bottle comes with a pump while the smaller bottles come with a flip cap. I prefer to buy a smaller bottle for ease of travel.
Texture
It is a thick white cream-like consistency. You need less than a pea-sized amount to thoroughly moisturize your whole face. So if you are using it just for your face it will last for months.
Smell
No fragrance but that mild scent of chemicals that doesn't last though.
Why we like it:
This unique formula is fast-absorbing, and lightweight that provides instant and lasting hydration. It hydrates the driest areas and moisturizes hands, feet, elbows, and knees, where dry skin can be prevalent. A gentle yet effective use as a face lotion.
How to use:
Apply daily to dry skin as often as and when required.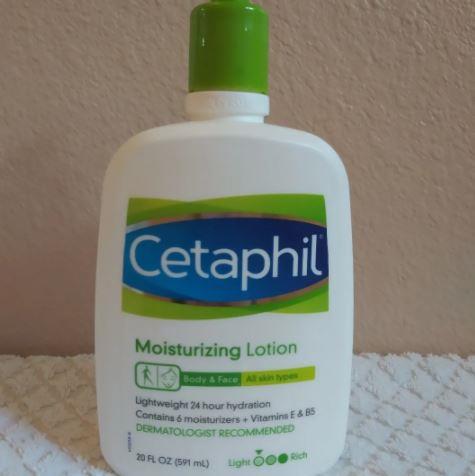 Benefits of Cetaphil Moisturizing Lotion
Quick absorption and lightweight hydration protect skin from dryness for all skin types.
The outer layer of your skin acts as a barrier that protects the inner layers. The Cetaphil lotion helps to maintain a healthy skin barrier.
This Body lotion helps to restore the skin's natural protective barrier. Glycerin keeps the skin lipids between our skin cells at a healthy level and protects against irritation.
The Cetaphil lotion has non-comedogenic properties which work great for acne and oily skin as it does not clog the pores or cause breakouts.
Cetaphil moisturizers deliver a Non-greasy, fragrance-free, and paraben-free formula that absorbs quickly and improve skin health.
Cetaphil Moisturizing Lotion boosts the skin's natural moisture levels, leaving cold dry skin smooth and supple.
With fragrance and lanolin-free formula, it is very beneficial for people with skin issues such as psoriasis or eczema as the scents in some creams can sometimes cause irritation.
Pros of Cetaphil Moisturizing Lotion
Not Greasy and long-lasting formula
Non-comedogenic; won't clog pores
Dermatologist tested
Fragrance-free and lanolin-free formulation
Enhances skin's natural moisture
Provides immediate soothing and softening
PH-balanced
Doesn't leave a residue
Cons of Cetaphil Moisturizing Lotion
Doesn't come with SPF
Contains alcohol
Cetaphil Moisturizing Lotion Side Effects
There are no reported side effects from using Cetaphil moisturizer. However, since not all side effects are documented, the probability of negative product reactions is still a possibility. Stop using the product and see your doctor if you experience burning or irritation after using it on skin that has a damaged skin barrier or for any other reason.
Shelf life: 24 months
Availability: Easy
Overview
It is a handy lotion that is a very basic, simple, but lightweight moisturizer that is easy to apply and rubs in easily. I recommend this lotion for people with normal, dry, and combination skin types. However, I am sure that there are other products that are better for people with oily or acne-prone skin.
Would I recommend and repurchase Cetaphil Moisturizing Lotion?
Yes, definitely I recommend especially for people with dry to sensitive skin, and surely repurchase it.
Hope you found this review helpful. Kindly comment and share it with your friends and family. Drop a comment for any suggestions or queries.
Last update on 2023-11-12 / Affiliate links / Images from Amazon Product Advertising API