Do you wish to stand out in the year 2023? Experimenting with your hair color can be a great way to do that, and one of the hottest trends for this year is sure to be strawberry blonde.
Predicting the hair color trends that will be popular yearly is challenging because they are always evolving. However, there are many strawberry blonde hair color ideas that you can try in 2023.
Whether you want to go crazy with a bright shade or rock a cool-toned one, these shades will stand out on the scene.
Strawberry blonde hair is a great option if you want something manageable while standing out from the crowd. With such a wide range of shades available, there's sure to be something that will look good on any complexion.
From soft pinky blondes to deep copper tones, here are some of the best trendy strawberry blonde hair color ideas to try in 2023!
35 Gorgeous and Trendy Strawberry Blonde Hair Color Ideas
1. Soft Strawberry Blonde
This color can be lovely and delicate, or you can choose to add highlights and lighten your hair somewhat for a more dazzling appearance. In either case, this shade is ideal for anyone searching for something simple and stylish.
2. Bright Strawberry Blonde
Bright strawberry blonde is your greatest option if you want something that stands out more. You will undoubtedly be noticed among the crowd with this hair color. Consider shades of pink or purple if you want something more vibrant.
3. Cool Strawberry Blonde
Cool tones can be your best option if you want to somewhat tone down your strawberry blonde hair color. This style will work well with any skin tone and add some depth to your follicles without being too overwhelming. Try adding caramel highlights or maybe even some browns mixed in to take your look to the next level!
4. Dark strawberry blonde hair
Try dark strawberry blonde hair if you want to keep true to your natural color. This color has a lovely combination of warm and cool tones, making it suitable for many skin tones. The subtle blonde highlights give the entire appearance a little movement and edge.
5. Light strawberry blonde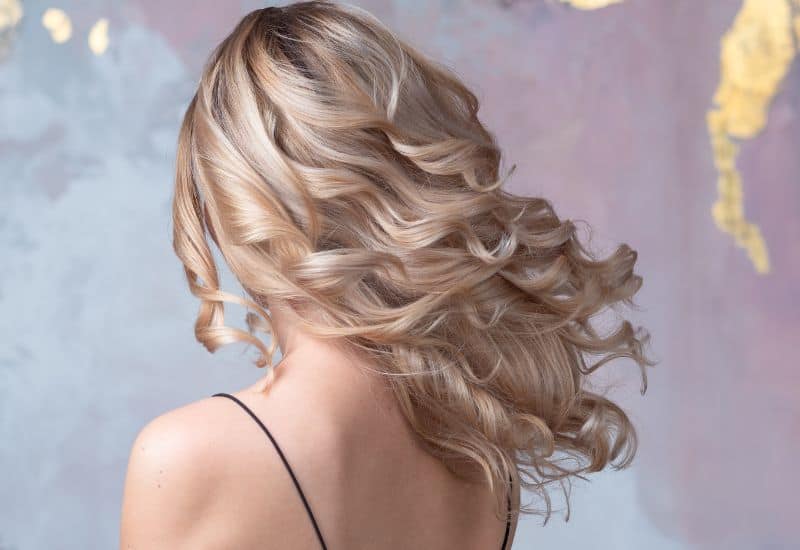 Go for light strawberry blonde hair if you want something more jovial yet trendy. This shade is ideal when the sun is blazing in the summer, and you don't want your hair to get too hot.
6. Strawberry Blonde with Highlights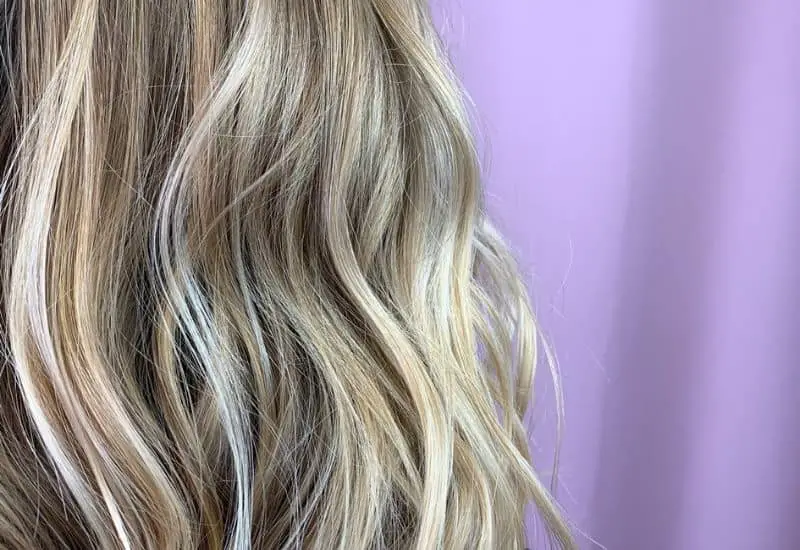 Try adding highlights in this color to strawberry blonde for an extra-fun twist. This will give your hair some energy and brightness, making it stand out from the rest of the color range.
7. Strawberry Blonde with Orange Tones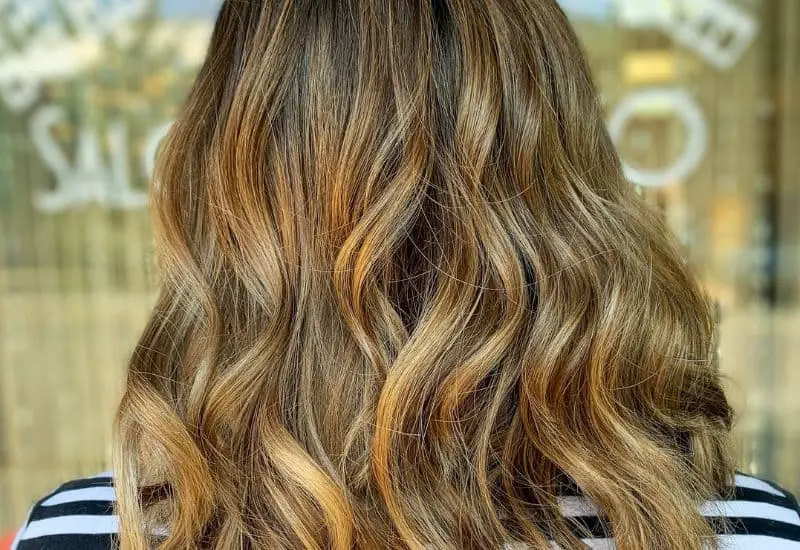 This light strawberry blonde shade is ideal if you want something natural and simple to wear. You may create a modern and cheery appearance that will draw attention by adding light orange tones around the hair.
8. Bright Strawberry Blonde with streaked Highlights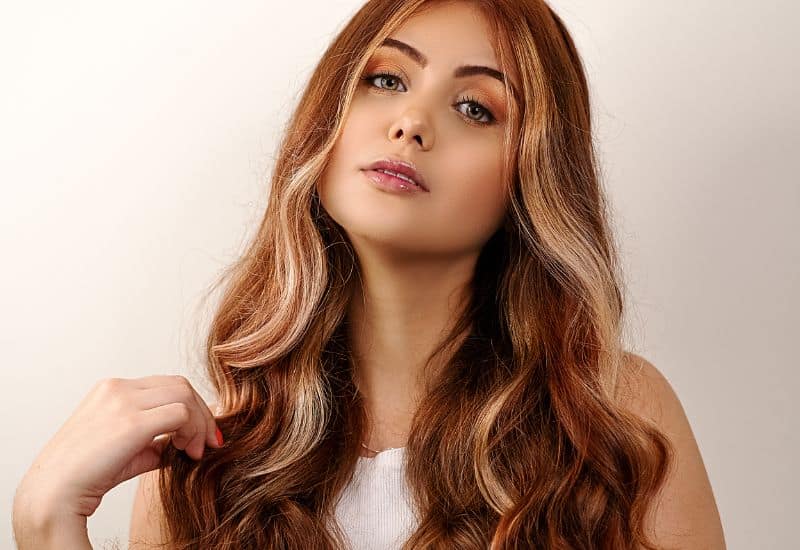 Are you looking for something buzz-worthy? Then try out this bright strawberry blonde with streaked highlights. You can quietly refresh your appearance and give yourself a new lease on life by giving your locks a little extra flair.
9. Golden Pink Strawberry Blonde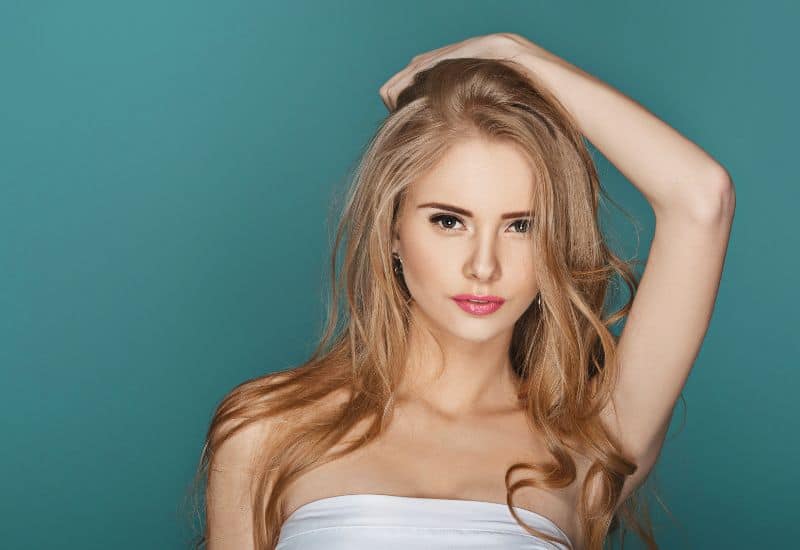 The gorgeous copper undertones in this hair color give the warm blonde an almost glittering appearance. I'm confident that the color of your hair will astonish people when you step outdoors into the sunlight. It demonstrates that a statement look does not require a bright color. When natural hair hues are this deep and lustrous, they may be just as startling.
10. Subtle Strawberry Blonde Balayage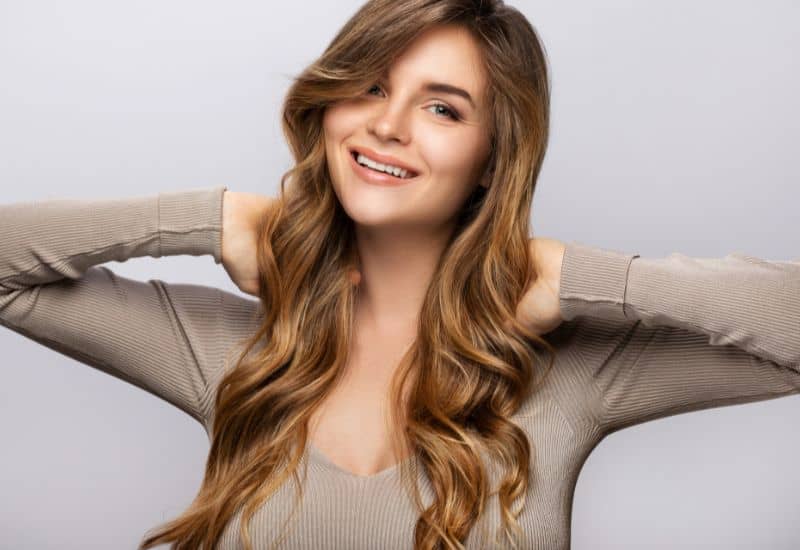 Check out this gorgeous balayage on strawberry blonde hair if you have fair skin and enjoy peachy colors of blonde. You could opt for modest strawberry blonde balayage highlights to give your light brown or blonde hair a lovely warm glow. Your hair will have more dimension thanks to the subdued red tones without being overbearing. If having a full head of strawberry blonde hair is not your thing, this is a more manageable approach to infuse some of the color's characteristics into your hair.
11. Red Strawberry Blonde Hair
Go for some heat with a reddish strawberry-blonde hair color when you want to seem fiery and tough. This shade of hair veers between blatant red and strawberry blonde. The color scheme of red and blonde radiates a comforting warmth. The color is universally appealing and enhances pale skin tones. Discover your color and follow the trend.
12. Natural Strawberry Blonde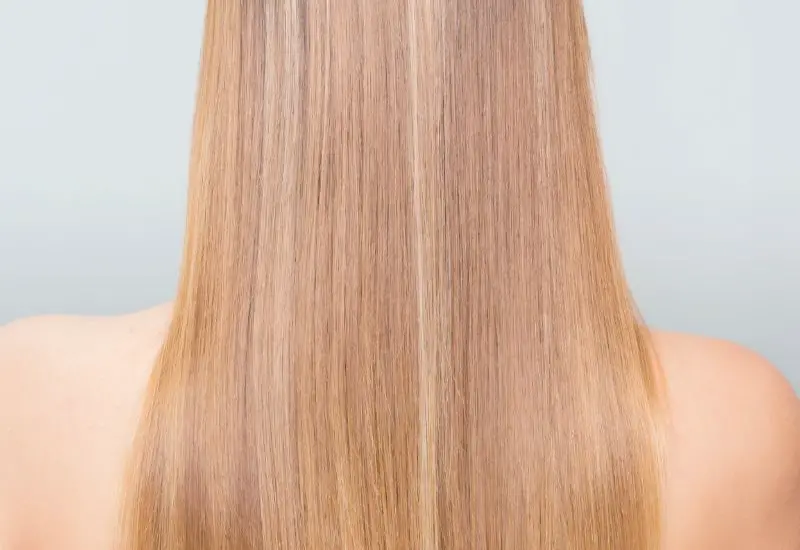 Naturally, you can't merely force your hair to turn strawberry blonde; that would be absurd. You can ask your hairstylist to dye your hair Nicole Kidman's lovely strawberry blonde color, though. She is a lighter shade of blonde with overtones of pale brown and ginger. The angled waves offer a throwback feel, and the strawberry-colored hair complements the styling without overpowering it.
13. Copper Strawberry Blonde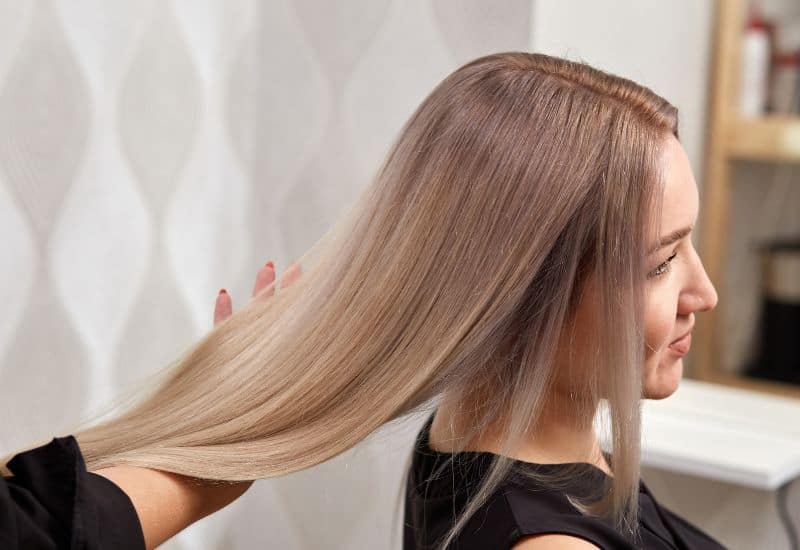 A softened copper tone brings your strawberry-blonde hair to an entirely new level if you prefer a more dramatic shade. The coppery strawberry blonde color gives this appearance a little metallic undertone. By complementing the skin's golden undertone, the copper shade creates an overall appearance that glows on a bronzed skin tone. You should opt for this hair color if you want to project a strong and aggressive look.
14. Strawberry Auburn Blonde Hair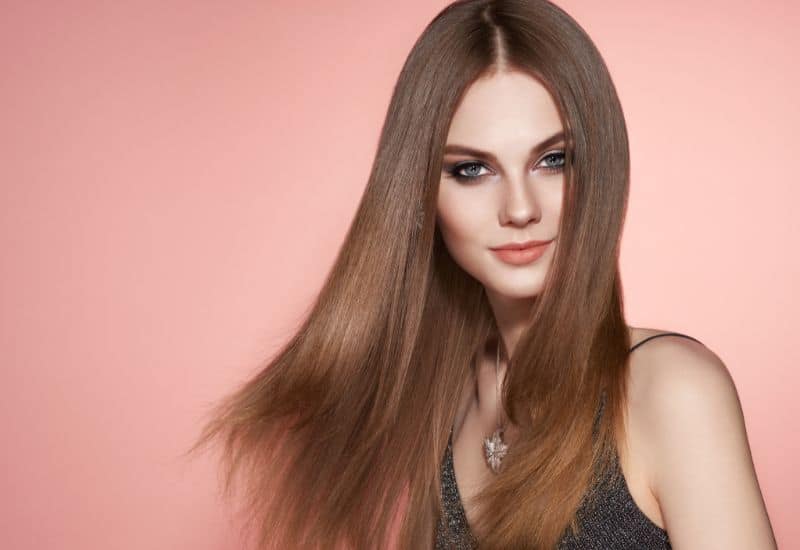 With an auburn base and a hint of blonde strawberry at the very end, go dramatic. This auburn shade is incredibly feminine and captivating, particularly when you highlight extremely fair, warm-toned skin. In addition to elegant and classic hairstyles, it will also look good in contemporary untidy updos and downs.
15. Strawberry Blonde Ombre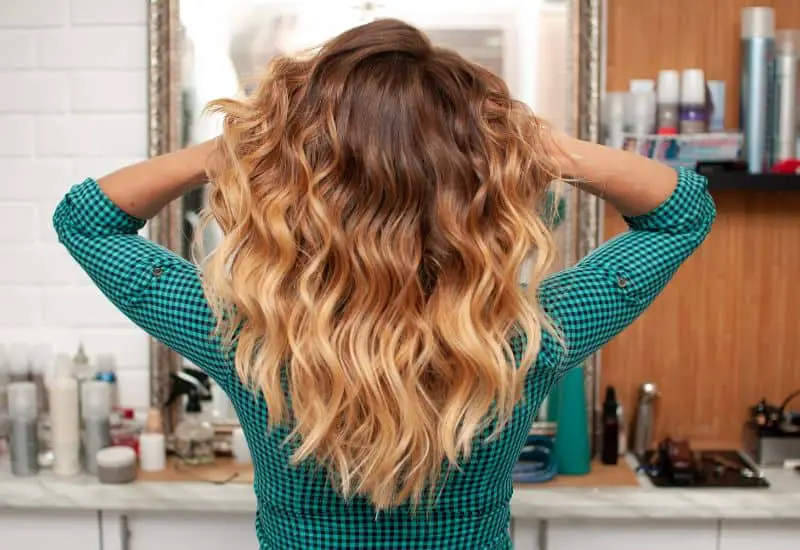 Try this look if you like red hair with blonde highlights. Ombre has ruled the world of hair coloring for a while. If you're not ready to let go of your black hair entirely, you can just ombre the bottom section into a stunning strawberry-blonde color to match your chocolate brown strands.
16. Strawberry Blonde with Dark Roots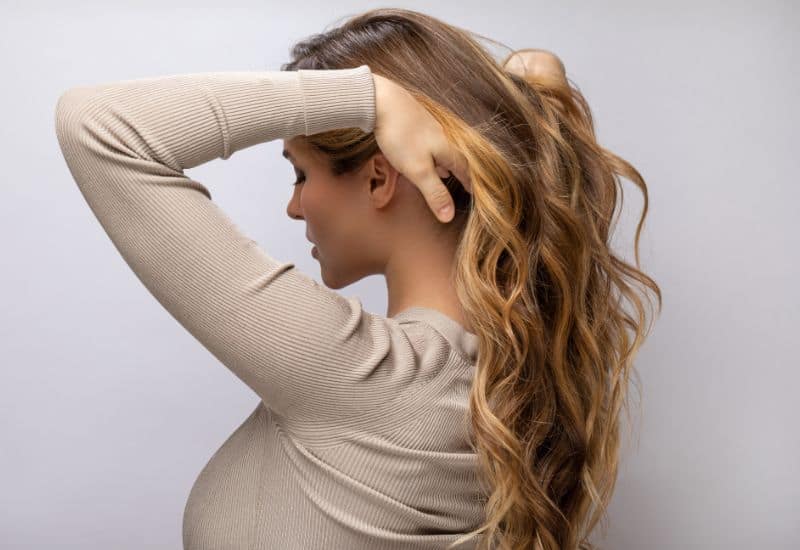 The roots are clearly evident in contrast to the pale strawberry tint of the hair. A light strawberry blonde tint gradually transitions from dark roots to produce an incredibly attractive hairstyle. Because dark roots are a style component, you can go longer between hair color treatments. Just be careful not to let the color fade completely for too long.
17. Pink Strawberry Blonde Hair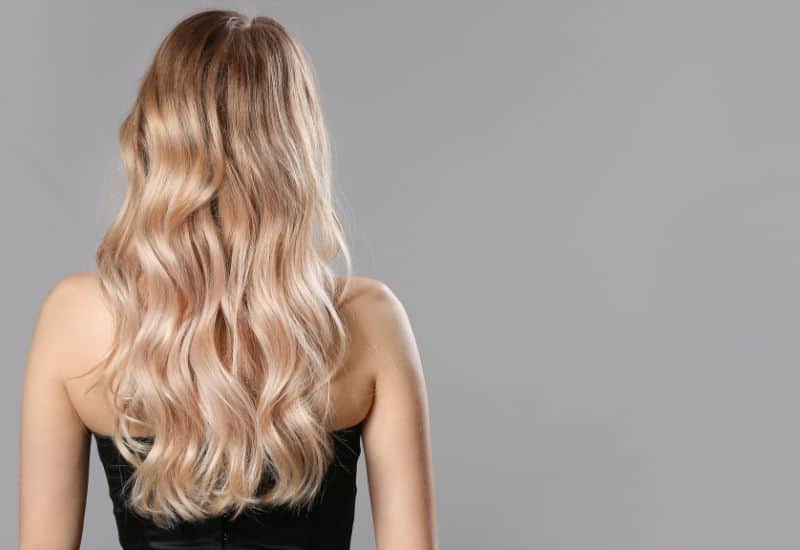 This is an option if you want a little summer change. The modest variation with shimmering pink tones is a beautiful strawberry-blonde look. This color can have either a few subtle highlights or a light to medium brown base that appears to have been sun-kissed all over. It's ideal for women who wish to sport a contemporary twist on the traditional appearance without being overly daring.
18. Nude Peachy Strawberry Blonde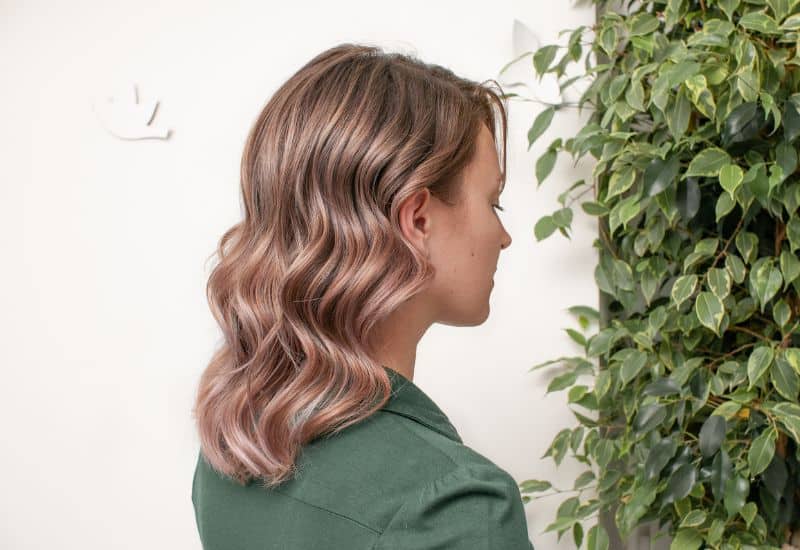 A strawberry nude hair color may be ideal for you if you are searching for something more elegant and sophisticated. This subtle blend of hot pink and pale gold tones looks best on persons with light to medium complexion tones and can give an exceptionally natural look. In addition, strawberry blonde hair with a peachy undertone creates the ideal beachy appearance.
19. Soft Golden Strawberry Blonde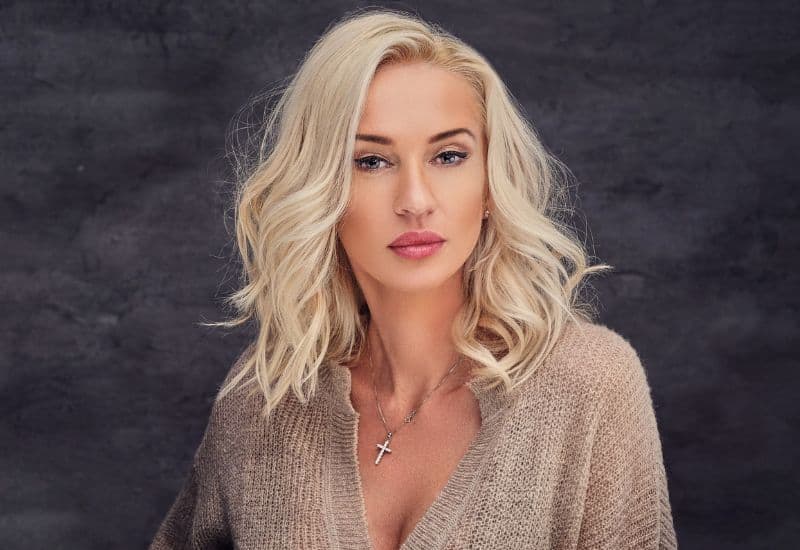 This is a fantastic approach to achieving the ideal range of warm tones without entirely bleaching your hair blonde. Suppose your natural color is similar to this shade. In that case, very little bleaching should be necessary, and the transition to a lovely golden strawberry-blonde color palette should be smooth.
20. Cherry brown Strawberry blonde color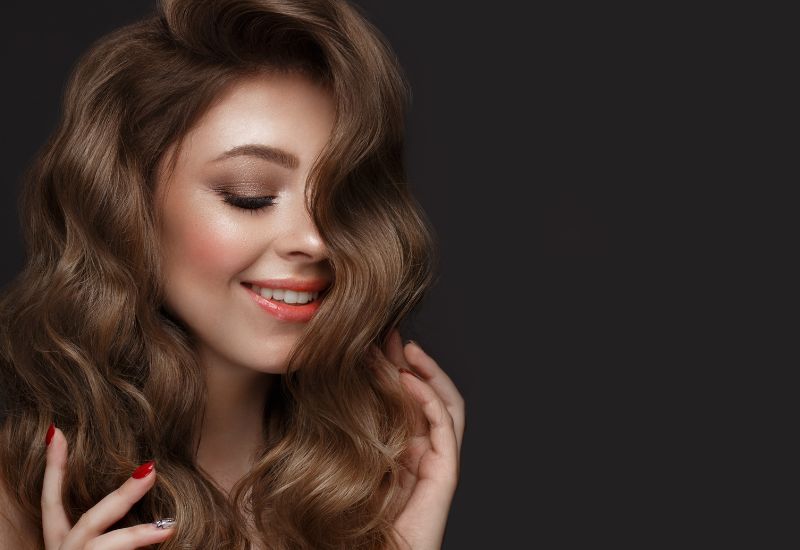 Choose this wonderful mixture that finds the ideal balance between sweet and seductive if you want something closer to natural brown but still want to give off the "strawberry" impression. No matter your hair's length, its subtle undertones give off a gorgeous vibe!
21. Caramel Infused Strawberry Blonde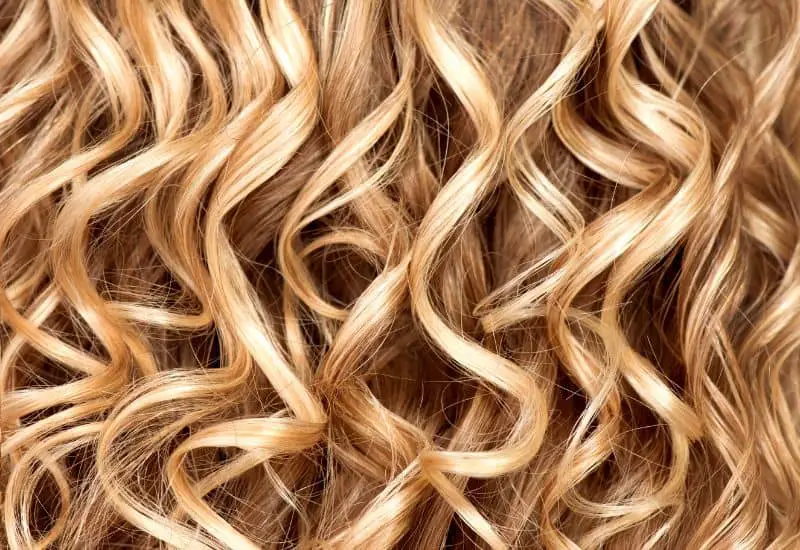 The caramel-infused strawberry blonde look is ideal for those who do not have naturally fair or dark skin tones because it enhances the warmth of any complexion. The finest looks are those with lots of volume since they beautifully showcase how lovely this versatile shade is!
22. Rose Gold Strawberry Blonde Hair Color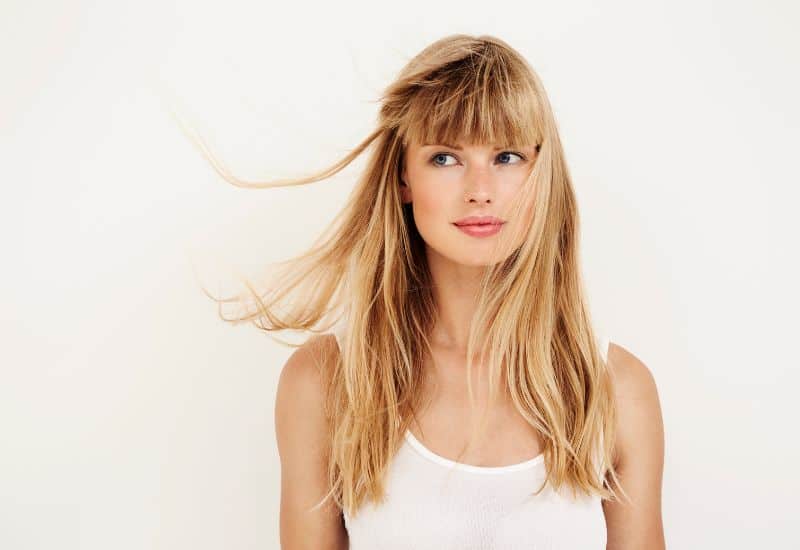 Rose gold blonde streaks can add the ideal amount of contrast to your existing strawberry-colored strands for a style that truly stands out from the crowd. You'll be equipped to handle any situation if you add curls or braids to your hair!
23. Beige Strawberry Blonde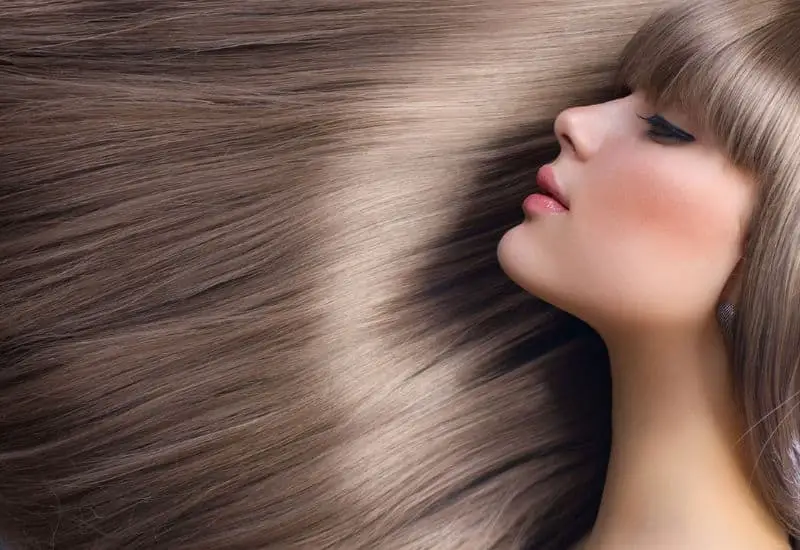 Beige strawberry blonde is ideal for adding vibrancy without going overboard on the warmth spectrum in 2023. These timeless classics combine cool beige tones with toasty golden strands to produce a light, three-dimensional look that gives the impression that each highlight was initially caused by moving sunshine.
24. Soft Copper & Golden Strawberry Blonde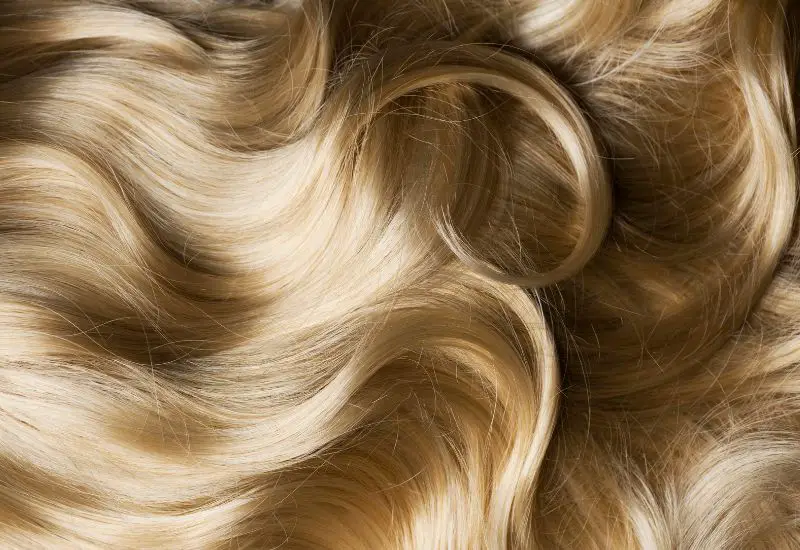 The combination of soft copper blonde tones and golden highlights creates such a gorgeous color that any woman will be sure to stand out in 2023! The soft copper blondes that are merged into the golden hues at the ends, starting with a naturally dark base, provide dimension and texture that is extremely striking!
25. Honey Strawberry Blonde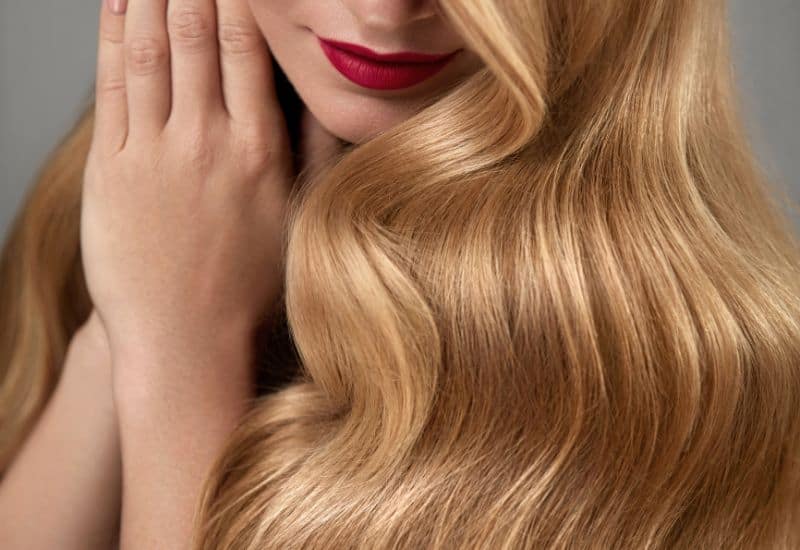 The honey strawberry blonde is a flexible shade that gives your hair a cozy, bright color. This fashionable color begins at the roots with dark blonde and lightens to rich strawberry-golden colors at the ends. Ask your colorist to add highlights in rich honey and wheat blond tones that will brighten your natural hair color and provide a delectable strawberry finish to recreate this look.
26. Warmer Strawberry Blonde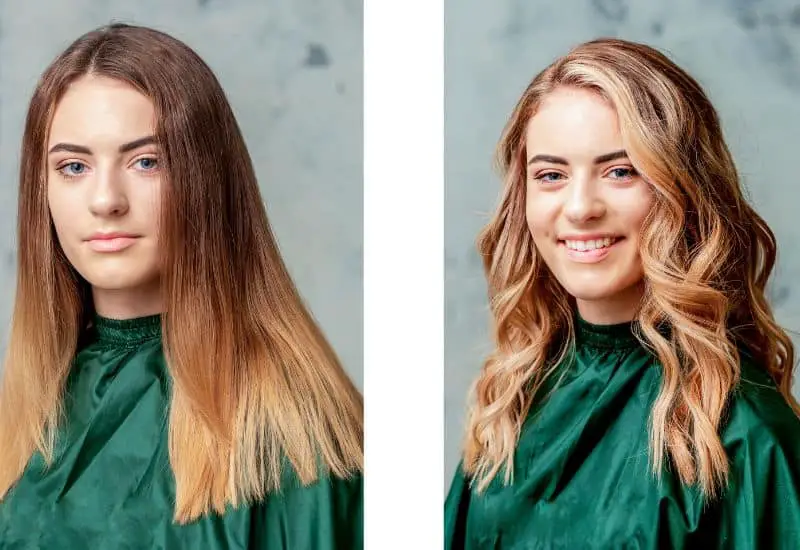 Warm strawberry blonde tones are great for those wanting an edgier style. Choose a combination of coral and terracotta tones to achieve this gorgeous and vibrant color that will give your locks a serious boost of life.
27. Rustic Red Highlights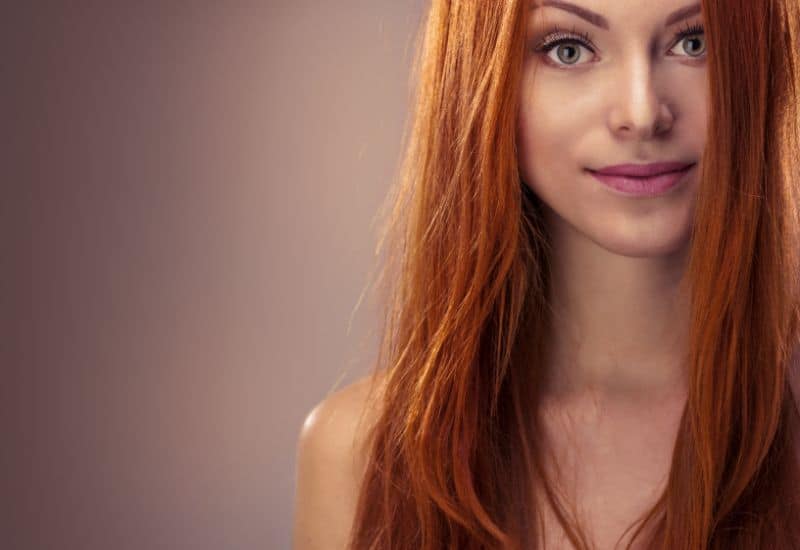 Why not add some rustic red highlights to your standard strawberry blonde if you're feeling particularly adventurous? Although this flavor seems frightening, it produces a gorgeous, muted bronze-like finish with highlights that are excellent for summer beach days.
28. Chunky Highlights with strawberry blonde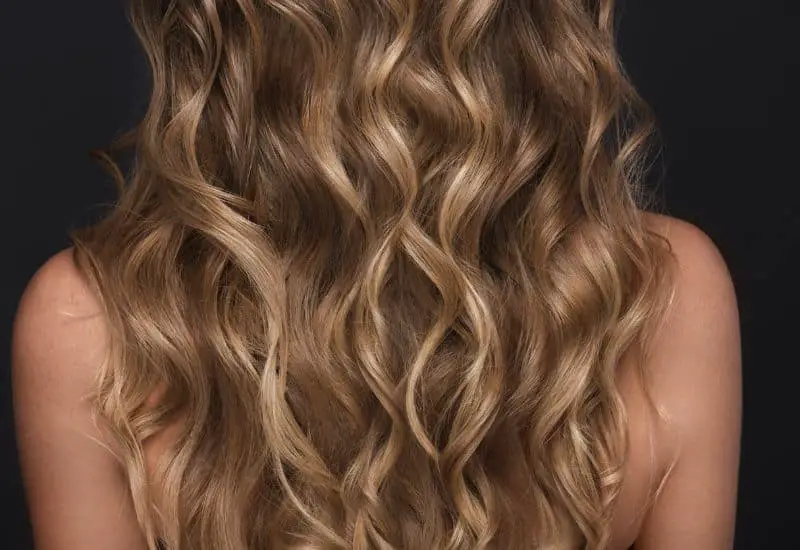 With these in mind, chunky highlights can also be created with either bright gold or dark blondes on a sweet strawberry-colored background. To get the beautiful double-toned finish that everyone adores, separate off large sections of hair with foils, then brush up some chunky highlights throughout the lengths and ends of the sections.
29. Toffee Blonde strawberry hair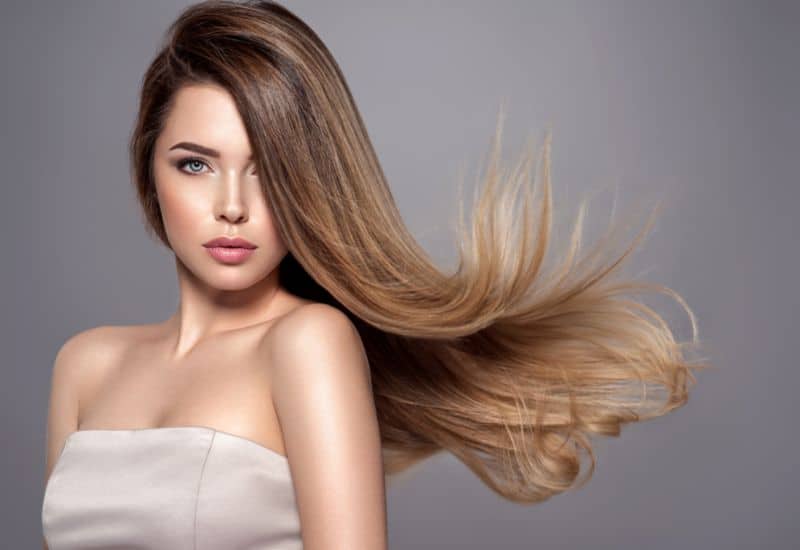 Toffee blonde is a great warm base tone for people who feel more at ease in these colors than outside of them because when asked if they meant "strawberry" or not, lips can't help but smirk! The low-maintenance light colors—occasionally even pastels!—are understated enough to make an impression without needing many touch-ups, as some other more colorful, bolder choices for 2023 do.
30. Balayage Highlights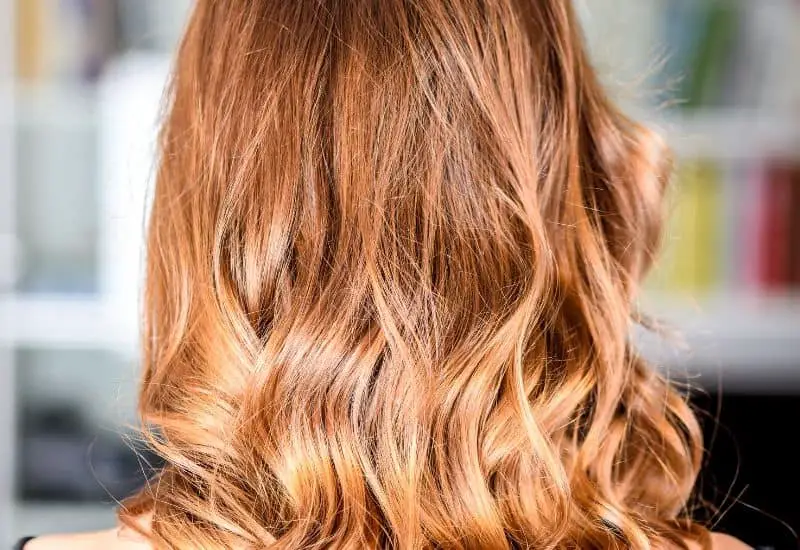 Try adding some balayage highlights to your strawberry-blonde hair for a subdued yet incredibly fashionable look. This coloring method employs many colors that are hand-painted in layers to produce lovely, natural-looking color transitions that don't seem overly stark or obtrusive. While still producing attractive results, this method at home can assist assure a more gradual lightening process.
31. Rose Gold & Vibrant Red strawberry blonde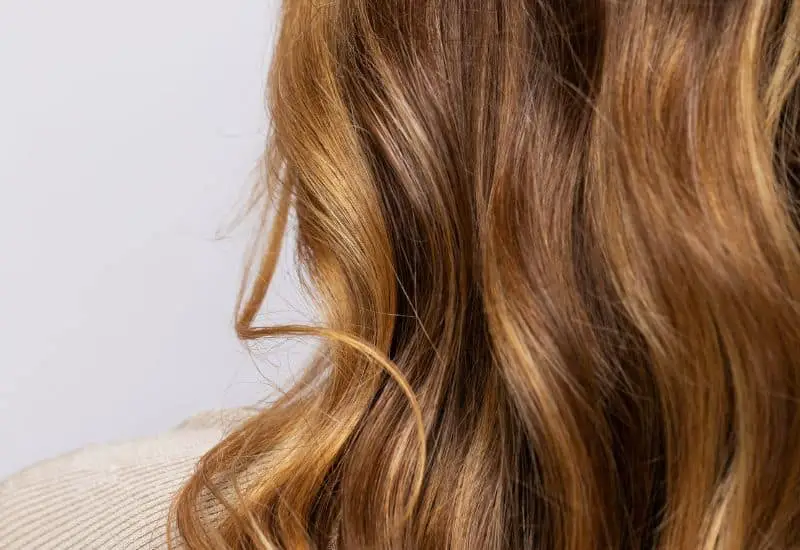 Add modest rose gold and brilliant red highlight strands to the midsection and tips of your strawberry blonde locks to give them an even more distinctive twist! The combination of the warmer vibes of the deep red and the colder tones of the rose gold colors offers a tonne of dimension and shine.
32. Chocolate strawberry blonde hair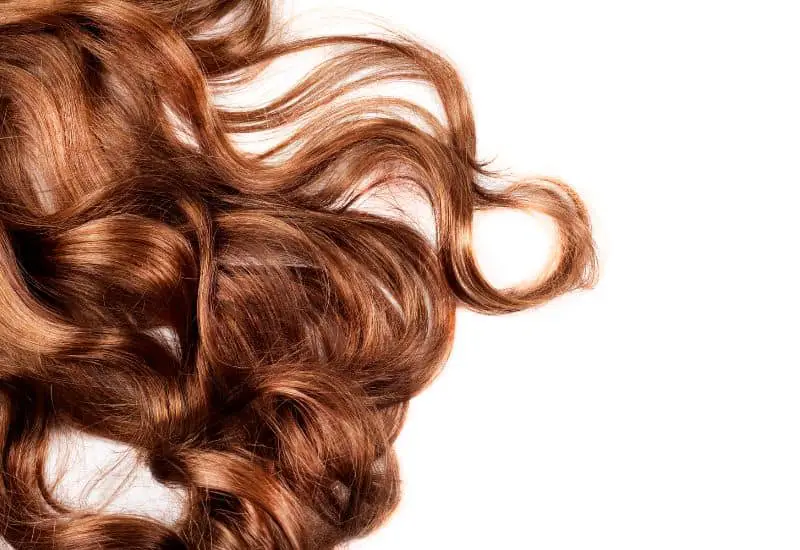 The chocolate blonde hairstyle features brown tones throughout the hair. It now has a little more sophisticated appearance that is ideal for anyone seeking something unusual and distinctive. This strawberry blonde with a chocolate brown base appears distinctively like it may be her natural hair color.
33. Platinum and Strawberry Blonde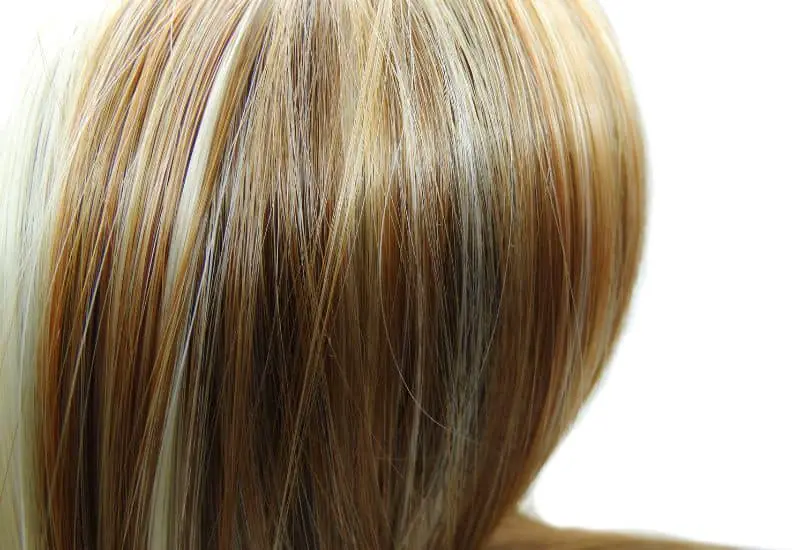 Since platinum is a fashionable color, adding a dusty strawberry color makes it even more fashionable! Your complexion will appear lighter thanks to this unusual combination of white, and blonde hair interlaced with delicate colors of petal pink while also feeling warmer. Darker skin tones look best, but it looks great on anyone who enjoys having their hair stand out in a crowd!
34. Sunset Orange Ombre and strawberry blonde
To achieve an ombre style that resembles a stunning sunset sky, combine striking tones of strawberry blonde and pinkish copper! Brighten up your appearance with striking dawn colors framing your face. This look is ideal for lighter blondes or dark reds if you want to go bold but still choose a gentler tone.
35. Sandy Strawberry Blonde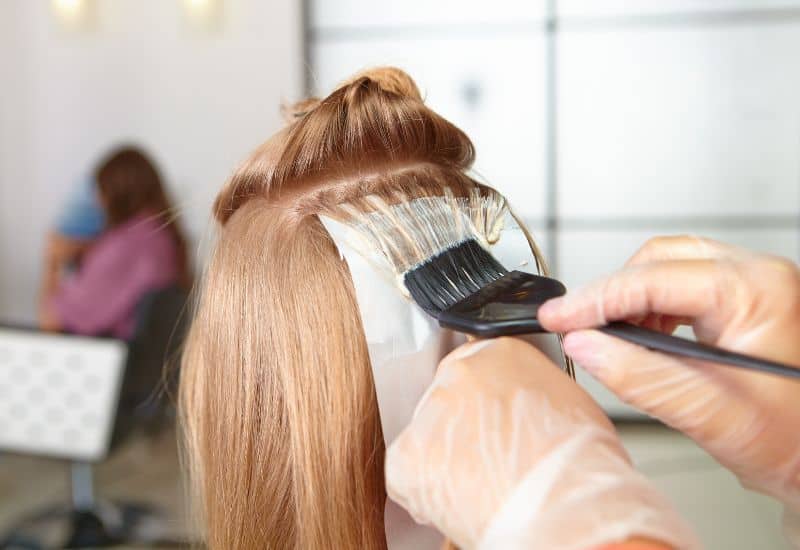 One of the most popular trends among young adults is sandy blonde hair. Since it combines a variety of gentler tones and has a natural appearance, this color has grown in popularity recently. It may give you a carefree summer vibe all year long. If you need help achieving this strawberry blonde look, ask your hairstylist to add gloss to your beige blond hair and subtle highlights to the top layers of your hair for dimension.
Overview
So, when it comes to hair color, there's no limit to what you can do. If you want to change the color of your hair but need help figuring out where to start, we can help. In this trending article, we've looked at a few strawberry blonde hair colors in style right now that you can try in 2023. Therefore, take inspiration from the examples above whether you're searching for a subtle shade or something a little bold!