Are you tired of those little flakes constantly falling on your black dress? Dandruff, on the other hand, can impair your social graces.
So, what can be done to end this? And what are the home remedy to get rid of dandruff? Here we will discuss home treatment for dandruff and the best natural product that you can try to treat dandruff.
Home Remedies to Get Rid of Dandruff
Dandruff can be eradicated permanently with various home remedies that can be used regularly. If you don't have the ingredients available and mix them correctly, you can't accomplish all of this.
To eliminate those awful flakes that erode your self-esteem, you must apply the solution in a particular manner once you've completed the above step. Following is the list of 9 easily available ingredients that help eliminate dandruff.
1. Lemon Juice
Lemon juice can be applied topically to cure dandruff at home. This fruit's vitamin C, citric acid, flavonoid, and iron are all essential for hair health and preventing dandruff. The pH level of the scalp is balanced by citric acid, which also strengthens the hair follicles.
Collagen formation is aided by the antioxidant characteristics of Vitamin C found in lemons, which aids in the repair of damaged skin cells. Lemon juice is straightforward to manufacture, so it's probably worthwhile.
2. Curd (Yoghurt)
Curd, also known as Dahi, is a traditional yoghurt or fermented milk food in the Indian subcontinent. In the West, it's referred to as "homemade yoghurt" occasionally.
Yoghurt is a natural anti-dandruff product because of its anti-inflammatory and antibacterial qualities.
It is possible to use curd on your hair in various ways, such as combining it with other things like lemon juice or aloe vera. An added benefit is that you may pick some up for a low cost at your local supermarket.
3. Aloe Vera 
Home remedies for dandruff that work include aloe vera. As a result of its antifungal and anti-itch characteristics, it helps alleviate scalp irritation. It helps decrease pain and inflammation by containing enzymes.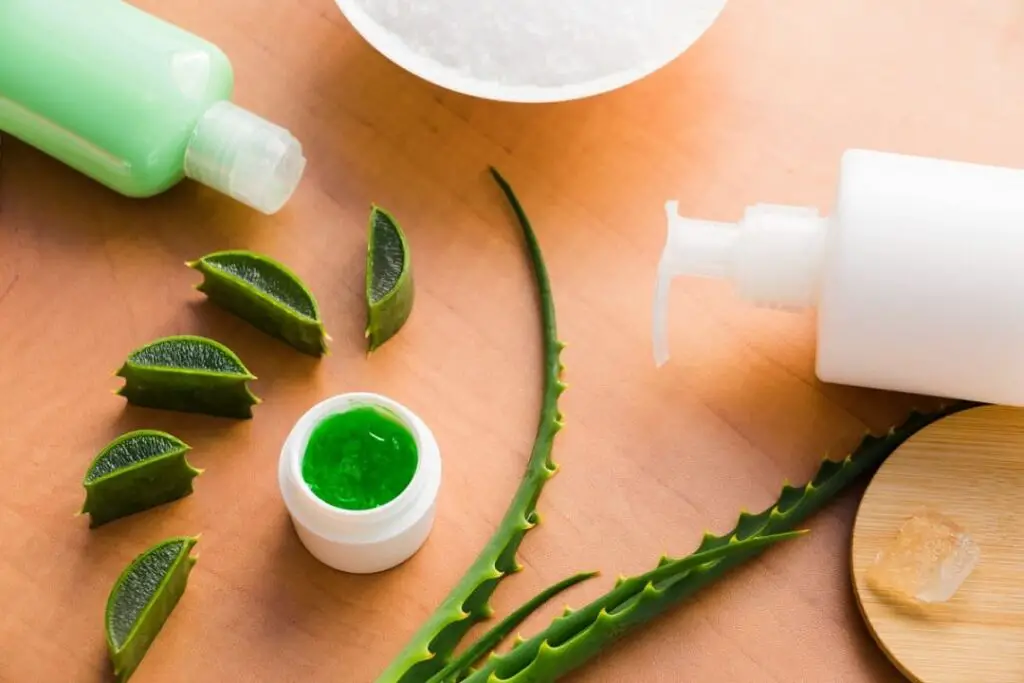 To get rid of dandruff, you can use aloe vera gel alone or in combination with other remedies like lemon juice or coconut oil.
4. Coconut oil
In India, a typical home cure for dandruff is coconut oil. The antifungal and antibacterial characteristics will help to keep your hair healthy and hydrated. Virgin coconut oil, which is 100% pure, is the type you should use.
Home remedies for dandruff are more effective with higher quality virgin coconut oil. As dandruff can cause eczema, it can be used to prevent it. You can get refined or unrefined coconut oil from a health food store.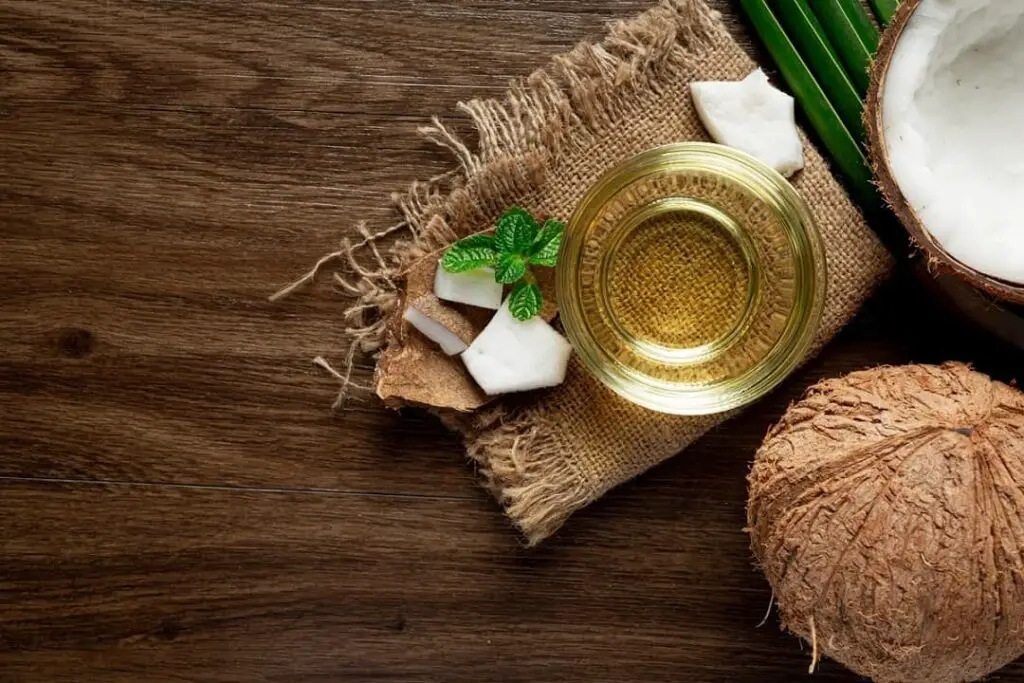 5. Neem
Neem, known as "the free tree of India," has been used by humans for its health and medical properties from the dawn of time.
Neem oil is one way to consume it, but the leaves can also be gnawed. Even if you don't have a garden, you can quickly grow it in your backyard.
Neem paste or neem oil can be used to treat dandruff at home. Dandruff can be combated with the antibacterial and antimicrobial characteristics of Neem.
Aside from dandruff, there are various other skin conditions that Neem can help with. You may soothe your scalp and eliminate dandruff by applying a neem paste to some curd.
6. Baking Soda
Baking soda on the scalp is thought to help remove dandruff flakes. Baking soda can treat dandruff and hair loss in several ways.
Baking soda has been shown to remove excess sebum from the scalp. Also, it aids in removing the oil and fat from the scalp that causes dandruff.
Antifungal properties of baking soda. Chewing the oil on your scalp removes microorganisms that cause dandruff and flaking.
In calming the scalp, baking soda may also assist reduce oil production. This might be because it helps to maintain the scalp's pH balance.
7. Multani Mitti
Multani Mitti is an ordinary domestic cure for hair loss caused by a damaged or filthy scalp. Multani Mitti's various ingredients, such as Alumina, Silica, and Iron, aid in ridding your scalp of filth, grime, and excess oil.
It's a good cure for dandruff and hair loss because of these substances. The moderate scrubbing qualities of this substance can help remove dead and dry skin, which can then be used to stimulate new hair growth.
It also helps to cleanse the cells of your scalp, resulting in increased absorption of nutrients and a decreased risk of diseases like dandruff and eczema.
8. Fenugreek seeds
The antibacterial and antifungal characteristics of fenugreek seeds can help eliminate dandruff. It is a good source of protein and other essential nutrients like nicotinic acid (found in nuts) and lecithin (found in seeds) in the form of fenugreek (also known as methi).
These minerals and substances have countless advantages for hair. These seeds can be used in hair masks just for dandruff. Many people wear a combination of the following masks:
Lemon and fenugreek
Curd and fenugreek.
Water with fenugreek
9. Olive Oil
Dandruff can be effectively eradicated with olive oil, mainly if applied to a dry scalp. Unlike commercial conditioners, which can clog and irritate your scalp, olive oil is an excellent natural conditioner for hair.
Using olive oil on a dry scalp might help alleviate flaking and itchiness. An olive oil hair mask can be used on its own or mixed with almond oil.
Conclusion
It's simply too risky to trust popular anti-dandruff shampoo brands that don't use all-natural components. The power of brand marketing has fooled many people into believing in things that may do more damage than good. Switching to a natural hair and body care routine may be the least expensive, but it is also the most effective.
But it's hard to do hair care with homemade remedies as this includes a lot of work. So, the best way to Naturally get rid of dandruff is by using a 100% Natural product. The best brand that develops 100% Natural products is HERBCIENCE. I personally recommend using HERBCIENCE for multiple reasons.
Why HERBCIENCE
They manufacture 100% Natural products certified ECOCERT- Cosmos Naturals, France and 100% Safe compliant with Made Safe, USA. I love their products because they use freshly extracted medicinal herbs, they are very transparent about their ingredients, and the products are developed by expert ayurvedic doctors.
Try HERBCIENCE Best Natural Shampoo & Natural Hair Conditioner at a special price to get rid of dandruff.
Frequently Asked Questions
Q1. Can natural products remove dandruff instantly?
Ans. Well, natural products take time but are surely effective.
Q2. What kills dandruff completely and naturally?
Ans. The mixture of lemon and coconut oil can be very potent in this scenario.
Q3. Can I permanently get rid of dandruff in just one wash?
Ans. No, to get more effective results, go for products that will take some time but will resolve the problem from its roots. 
Q4. Which is the best natural product to get rid of dandruff?
Ans. I recommend HERBCIENCE 100% Natural Shampoo & 100% Natural Hair Conditioner certified by ECOCERT, France. They have the best efficacy and don't have any side effects.