Wow shampoo was invented in India; their well-known shampoos are apple cider vinegar and black seed oil. Today I will share with you about WOW red onion black seed oil shampoo review.
Many people face hair issues like wavy hair, dull and dry hair, split ends, and hair fall is the most fundamental one.
Sometimes bald patches occur due to severe hair fall problems and once in a while become a space on the brow and appear to be more noticeable. 
There are numerous approaches to make the forehead look narrower. However, the cleanser is the most helpful to develop hair and overseeing hair fall.
WOW products are very gentle and natural; therefore, they are made without parabens and sulfates to deliver maximum benefit.
WOW products give the benefits of nature with efficient and non-toxic skincare. Onion black seed oil for hair fall control is well-known for the ayurvedic beauty regime.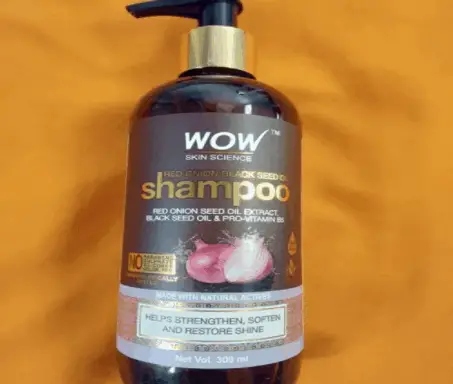 WOW Red Onion Black Seed Oil Shampoo Review 
This shampoo may work on hair loss, scalp buildups, and dull or weak hair. It is a strengthening and shine-enhancing Shampoo.
Also, Its natural ingredients improve the quality of strands. Sweet almond oil keeps hair looking healthy and lustrous.
It contains high onion contents to prevent premature greying. This shampoo is rich in antioxidants, nutrients, and vitamin E that help maintain healthy hair.
It is a sulfate-free shampoo that should be suitable for most hair types. However, the brand does not explicitly state that it is suited for colored hair.
We would recommend using 'WOW Skin Science Perfect Color Protection Shampoo' which is specially formulated to offer your hair color protection and helps slow down fading. 
Sale
Last update on 2023-11-09 / Affiliate links / Images from Amazon Product Advertising API
Product Details
WOW Skin Science Red Onion Black Seed Oil Shampoo is prepared with natural ingredients and is suitable for all hair types. This red onion extract and black seed oil shampoo promote blood circulation.
Also, to deliver maximum benefit, it is liberated from parabens and silicones. Red onion extract and black seed oil work on the tired scalp and weak hair.
Price
Wow red onion shampoo ingredients
Full ingredients list: Purified Water, Cocoamidopropyl Betaine, Caprylyl / Capryl Glucoside, Sodium Methyl Cocoyl Taurate, Sodium Lauryl Sarcosinate, Polyquaternium -7, Polyquaternium -10, Polyquaternium -73, Cetrimonium Chloride, Betaine Anrohydus, Sodium PCA, D panthenol (pro-vitamin b5), Red onion seed oil extract, Black seed oil, Sweet Almond Oil, Phenoxyethanol, Sodium Benzoate, Potassium Sorbate, Sodium Gluconate, Fragrance
Key ingredients:
Black Seed Oil: It has antioxidant properties that reduce hair loss, excessive dryness, and dandruff. Also, It has anti-inflammatory properties that help in scalp eruptions, and support hair and scalp health.
Red Onion Seed Oil Extract: It is rich in flavonoids, and sulfur-rich compounds help strengthen strands and unclog blocked roots. Also, It has vitamins B, C, D & E, which manage scalp infections.
Pro-Vitamin B5: It is an essential nutrient that boosts hydration, and It helps strengthen roots to make hair smoother and stronger.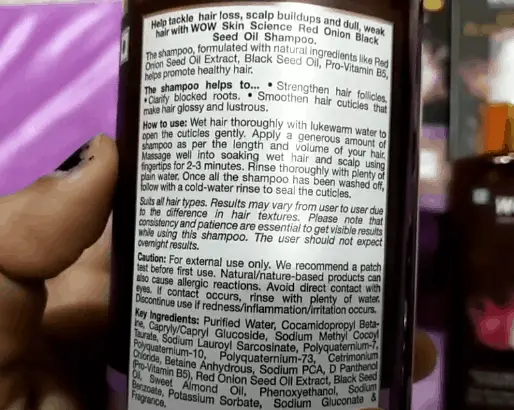 Features
Contains natural ingredients
Strong antioxidant properties
Made without: Free from color or silicones, Parabens, and Sulphates
My write-up on WOW Red Onion Black Seed Oil Shampoo
The wow onion shampoo is really good. It doesn't lather much, which is proof that it is sulfate-free and safe to use. It does not lather but cleans hair thoroughly. This shampoo is suitable for dry or oily scalp.
This WOW Shampoo is enriched with Red Onion Seed Oil Extract and Black Seed Oil. The onion is perfect for an oily scalp. It cleanses your hair and makes hair soft, manageable, and smooth.
The best part is It's a decent mild shampoo so that you can use it daily. I have an oily scalp, and it suits my hair and scalp type. Wow science shampoo doesn't make my hair dry or frizzy.
I am a regular buyer of wow products, and all products are great. I regularly use wow apple cider vinegar shampoo, but I face a hair fall problem some days. So I used wow science onion shampoo, but my hair fall doesn't reduce completely after using this shampoo.
Still, I am facing a little hair fall problem. Except for the hair fall problem, the product is very good. The good thing about this product is its soothing smell and packaging. Also, it's a gel form of a shampoo.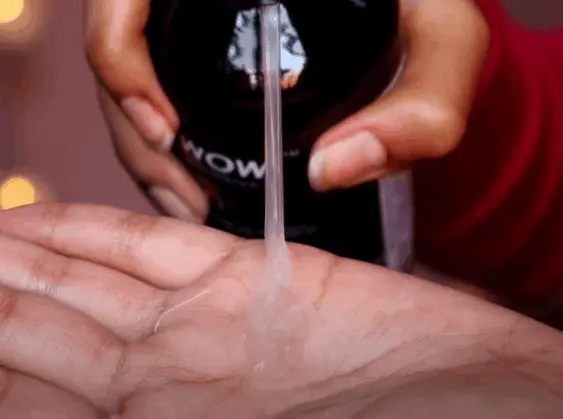 This black seed shampoo does contain surfactants to cleanse away dirt and grime effectively. However, it is free from harsh sulfates that dry out your hair. 
The most effective ingredient for hair growth is onion. If you suffer from severe hair loss problems, use onion hair oil and an onion hair mask before wow onion black seed oil shampoo.
The benefits of onion seeds help to restore dry scalp and hair, also reducing dandruff to some extent. The shampoo with black seed oil uses sweet almond oil to improve the nature of strands and strand strength.
The results of onion shampoo before and after are noticeable. They use black seed oil for scalp benefits to cure hair loss. Overall, it is one of the best onion shampoos for healthy hair.
Wow red onion black seed oil shampoo price in India is Rs 499 for 300 ml. But you can get it at the lowest price online. Even I purchase it discounted price of rs 360 on Nykaa.
Most people are confused between Mamaearth and wow. But I found in many reviews that People prefer Mamaearth onion shampoo and conditioner more than wow onion shampoo and conditioner.
[Read more WOW Skin Science Aloe Vera Gel Review]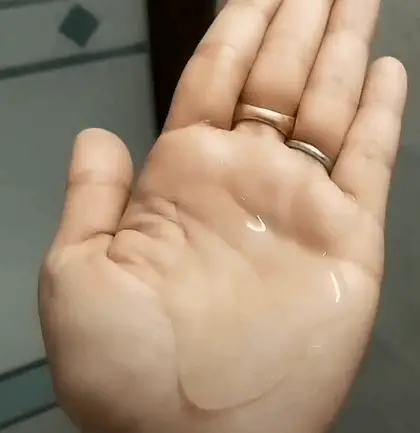 Packaging
The shampoo comes in a pump bottle. You simply need to press the head of the pump to pour the shampoo. Its packaging technique is quite simple and user-friendly, so you have to rotate the pump's handle to use the shampoo.
Fragrance
This WOW Skin Science shampoo has a mild fragrance that's not bothersome.
WOW Onion Shampoo Benefits
This black onion shampoo is 100% Vegan and free from harmful chemicals.
It enriches antioxidants, nutrients, and vitamin E that support making healthy hair.
It smoothens hair cuticles and restores shine.
This shampoo clarifies blocked roots and nourishes roots.
Black seed oil rich in fatty acids moisturizes roots and optimizes hair health.
It is free from sulfates, silicones, parabens, and color.
[Read more Trichup Healthy Long & Strong Natural Shampoo Review]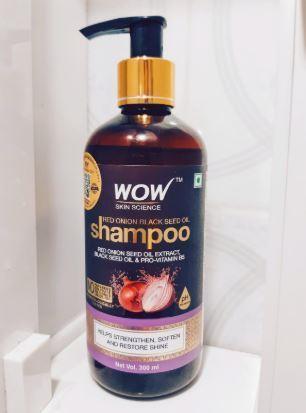 Pros of Wow Red Onion Black Seed Oil Shampoo
Helps to improve hair texture
Protect weak and dull hair
Helps to strengthen the strands
Formulated to help moisturize
Helps to smoothen hair cuticles
Makes hair glossy and lustrous
Nourishes the hair follicles
Cons of Wow Red Onion Black Seed Oil Shampoo
A little expensive
Maybe you have to face a hair fall problem
Why Wow Red Onion Black Seed Oil Shampoo is different from normal shampoo?
There is a major difference between Wow Red Onion Black Seed Oil shampoo and Regular ones.
Normal Shampoo has silicons which are not natural ingredients. Also, Normal shampoos have artificial colors that damage the hair's health, causing split ends, whereas Wow hair shampoo has no silicones and no artificial colors.
After washing, normal shampoos dry out hair, whereas wow hair shampoo maintains nourishment and moisture.
Normal one washes away natural oil, which is present on the scalp, whereas wow washes away dirt and impurities.
[Read more Indulekha hair oil Review]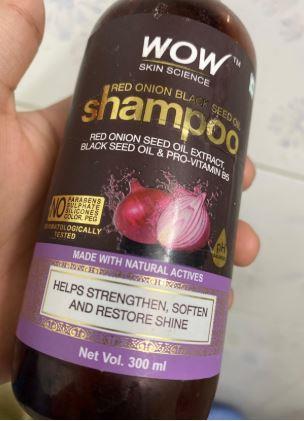 How to use:
Follow these steps to use this shampoo properly.
Step 1: Wet your hair with normal water. Then take a small amount of shampoo in your hand and apply shampoo to your hair.
Step 2: After applying shampoo to your scalp and hair length, massage your scalp with mild pressure. Continue massaging for 2 to 3 minutes to clean hair and scalp very well.
Step 3: Rinse your hair with plenty of plain water. Use cold water to seal the cuticles.
WOW Onion Shampoo Side Effects
I have not noticed such side effects after using this shampoo. But, this shampoo produces very little lather; those who prefer lathering shampoos may not enjoy it. Also, it may cause hair oily and sticky after usage and cause hair loss.
Shelf life: Two years from manufacturing date
Availability: Easy
Where to buy: You can easily purchase wow online shampoo sites like Amazon, Nykaa, Flipkart, purplle, buywow, etc.
Overview
Choosing the right shampoo is very important in maintaining your hair. So with this shampoo, I have a great feeling, and It has a good pleasant smell. You can't see the result after the second or third wash, but after two to three weeks, you can see the proper outcomes of this product. It gives a nice texture to the hair but doesn't lather much. Overall, the product was satisfactory, but if you have a hair fall problem, this shampoo may work for you.
Frequently asked questions
What's the Difference between WOW Red Onion Black Seed Oil Shampoo and Apple cider vinegar shampoo?
Mostly the fragrance and texture of shampoo but not work the same. 
Is it good for colored hair or dull hair?
It's good for both types of hair because this shampoo is formulated with natural ingredients.
Is this shampoo can straighten curly hair perfectly?
Actually, it's not working that much, but my dry and rough hair became soft and shiny after using this shampoo.
Is it good for hair fall problem?
No, it's not such a good solution for the hair fall problem.
Last update on 2023-11-09 / Affiliate links / Images from Amazon Product Advertising API