Has your hair lost its shine and strength? Are you trying to find a way to make it feel longer and stronger? If so, you might try using good-quality hair oil for men.
Hair oil is a great way to add shine and vitality to your hair, and it can help keep it healthy and strong. In this article, we'll look at the benefits of using hair oil and provide tips on choosing the right product for your needs. Stay with us as we take you along!
How can a good quality hair oil for men help male pattern baldness?
Millions of men worldwide are affected by baldness, which is one of the most common causes of male hair loss.
A bald spot and thinning hair on the crown are characteristics of the condition. Although male pattern baldness is mostly genetic, there are certain additional causes that can also play a role.
They include stress, poor diet, and prolonged exposure to the sun's UV rays. One way to help prevent male pattern baldness is to go for a good quality hair oil for men.
Hair oils help to moisturize the scalp and hair shaft, stimulating healthy hair growth. They also help protect the hair against environmental damage, keeping it looking lustrous and strong. When used regularly, hair oils can help prevent baldness and keep your hair looking its best with a good hairstyle.
8 Things to Consider When Choosing a Hair Oil for Men
There are a few factors to recognize when selecting hair oil for men. The first and most essential question is what kind of hair you have. Oily hair? Dry hair? In between? Once you know your hair type, finding oil that will work well with your locks is much easier.
Here are some other factors that you should focus on knowing before opting for a hair oil:
Check the ingredients: The first thing you must do when choosing a hair oil for men is check for its constituting ingredients. You should ensure that the oil does not contain artificial fragrances, colors, or harmful chemicals.
Check its consistency: The oil's consistency is also a measure of its ease of application and efficiency. The oil should thus be neither too thick nor too runny.
Check the smell: The third thing you need to do is check the oil's smell. The oil should have a mild and pleasant smell. If it has a strong fragrance, it could make people around you uncomfortable.
Check the price: It is best to check the oil price from a few online portals. Make sure that the oil is affordable and within your budget.
Check the reviews: It is advisable to know what other people have said about the oil before you buy it. This would keep you away from experiencing any unpleasant surprises with its usage.
Try it out: You may also buy a smaller pack of the hair care product if you are not too sure how it would work. Apply a small bit of the oil to your hair and experience how it feels.
Do your research: You should look around various types of hair oils available in the market. This will help you choose the best hair oil for men that suits your needs and preferences.
Why should you use a hair mask?
Anyone who has ever colored their hair knows how damaging it can be. Chemicals strip away the natural oils that protect your strands, leaving them dry, brittle, and susceptible to breakage.
To keep your hair strong and healthy, use deep conditioning therapy regularly. In addition, a good hair mask can help replenish lost moisture, repair damage, and add shine.
A hair mask can make a big difference in your hair's overall health when used regularly.
If your hair is especially dry or damaged, you might want to use a mask once or twice a week. For most people, though, using a mask once a month should be good enough too.
You should choose the best hair mask available for your specific hair type. There are options for everything from fine and frizzy to thick and curly hair.
One should apply the mask as per the instructions offered. One may also massage it into wet hair and keep it for 8-10 minutes before washing. This would help the user have softer, smoother, and healthier-looking hair.
Give your hair good care with these two natural products
Looking for a good way to take care of your hair? Take a look at these two natural products that are amazing for your hair. They are easy to find and use and won't cost you a fortune. So why not give them a try?
Onion Hair Oil for Hair Regrowth and Hair Fall Control with Redensyl By Mamaearth
Are you looking for a safe and effective hair oil to help with hair regrowth and hair fall control? Look no further than Mamaearth's Onion Hair Oil! It is enriched with Redensyl, an innovative ingredient that has been clinically shown to promote hair growth and reduce hair loss. The oil also contains other beneficial ingredients like onion extract and Redensyl, which nourish the scalp and strands.
Benefits
Promotes faster hair growth
Prevents frequent and excessive hair fall
Made of natural and toxin-free ingredients
Tea Tree Anti Dandruff Hair Mask By Mamaearth
Mamaearth's Tea Tree Anti Dandruff Hair Mask is a great solution to reduce seasonal dryness and dandruff. The mask combines tea tree oil and lemon oil to relieve the scalp and lessen inflammation. In addition, the mask also contains menthol, which provides a cooling sensation and helps relieve itchiness.
Benefits
Reduces excessive dandruff
Reduces itchiness
Reduces inflammation
Strengthens weak hair
It simply takes a few minutes to put on the mask, and it is easy to use. Before rinsing it off with warm water, massage the mask for five minutes into the scalp. Use this best hair mask at least twice weekly for the best results.
PS: Mamaearth is Asia's first Made Safe-certified brand. It offers a broad range of safe and mild hair care products in India. These Mamaearth products are certified by FDA and PETA and are made using only natural and toxin-free ingredients.
Summing up!
Using hair oil or a mask can make a significant difference in the hair's overall health. You might want to use hair oil or masks more frequently if your hair is especially dry or damaged. One should use hair oil or mask once or twice weekly to observe noticeable effects.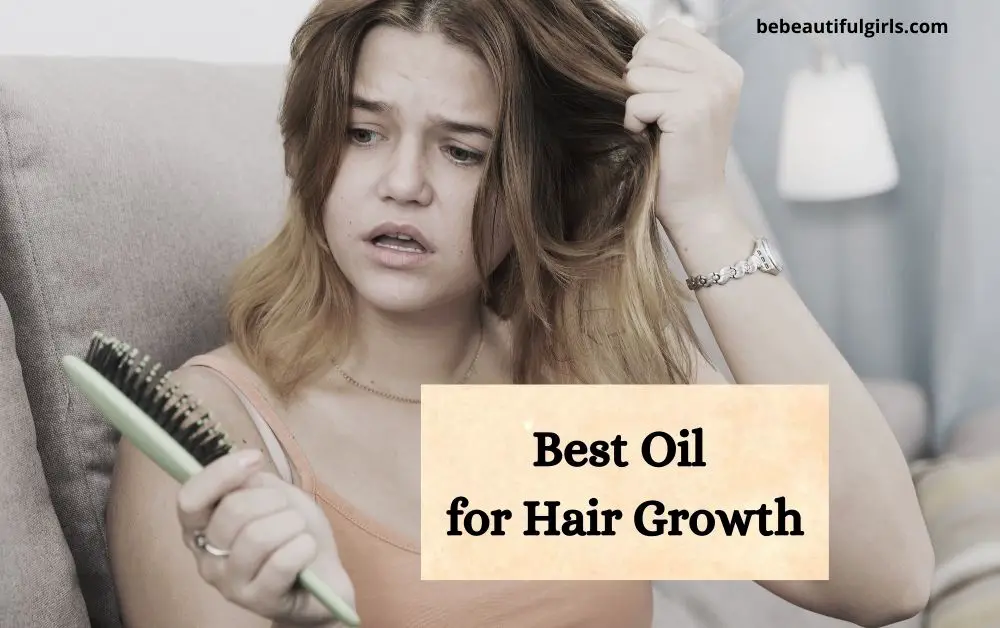 Have you ever wished for long, luscious hair that flies in the air and takes good photos? And you have no idea how to obtain it? We have the best oil for hair growth faster.