For healthy, long & strong hair, Trichup offers a herbal haircare range for all hair types. It gives a solution in a natural way of keeping hair healthy, lustrous, and shiny all day long. Trichup's products offer chemical-free hair care solutions.
Trichup Healthy Long & Strong Natural Shampoo Review
I have been using Trichup hair oil for a long time. So I also thought of trying this natural shampoo. Trichup complete hair care shampoo is mild and includes natural ingredients of aloe vera, henna, and neem. These natural compositions give the required nourishment to hair.
Trichup's natural shampoo is very gentle on your hair thanks to its natural herbs with Aloe Vera. It is rich in natural proteins that help to strengthen the hair beyond all your expectations.
This ayurvedic shampoo is enriched with the natural properties of neem, henna, and aloe vera as the main ingredient. Aloe vera works as the moisture content to condition the hair.
Neem's antibacterial properties help treat dry scalp, hair fall, dandruff, and other hair-related issues. Henna creates a protective layer that serves to secure nutrients and hydration in the hair.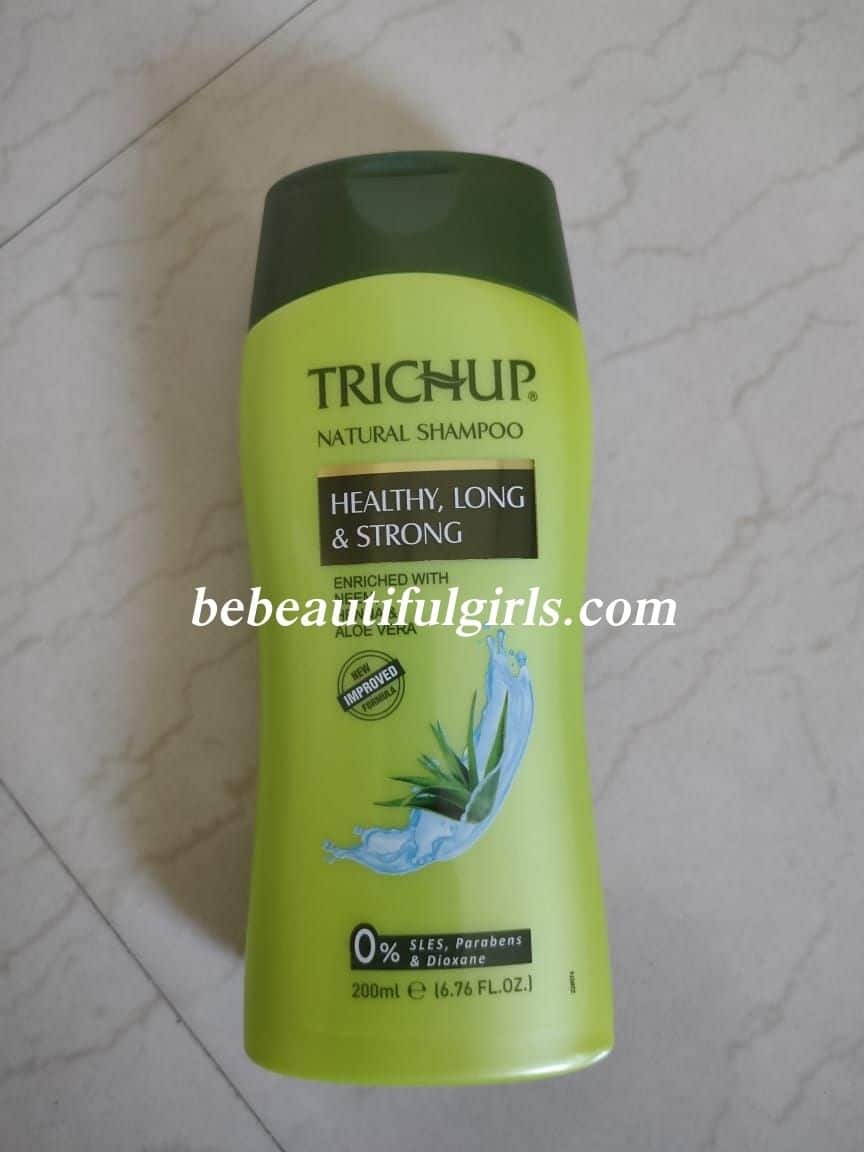 Product Details
Its ayurvedic ingredients encourage healthy hair and give the required nourishment to hair in a gentle cleansing base. Trichup Healthy Long & Strong Natural Shampoo works well on all hair types.
Natural herbs made them perfect for all, both men and women. This herbal shampoo is great for all hair issues. This entire family-suitable shampoo is the secret of healthy and strong hair.
Sale
Last update on 2023-09-15 / Affiliate links / Images from Amazon Product Advertising API
Trichup Shampoo Price:
Rs. 77 for 100 ml
Rs. 144 for 200 ml
Trichup Healthy Long & Strong Natural Shampoo Ingredients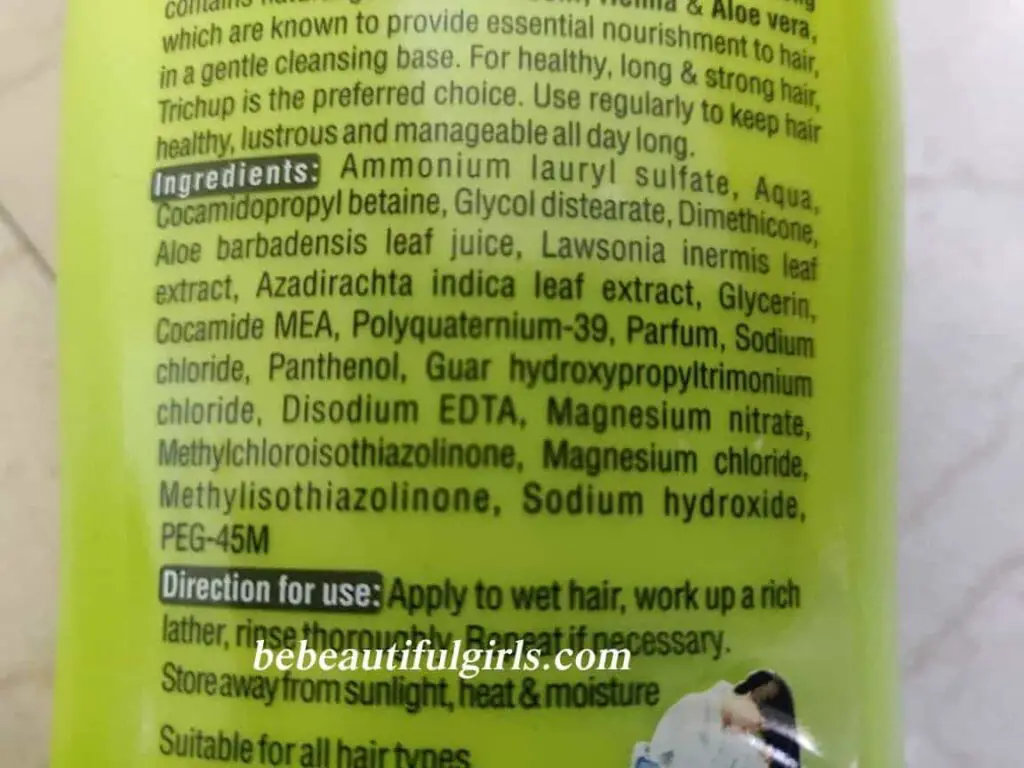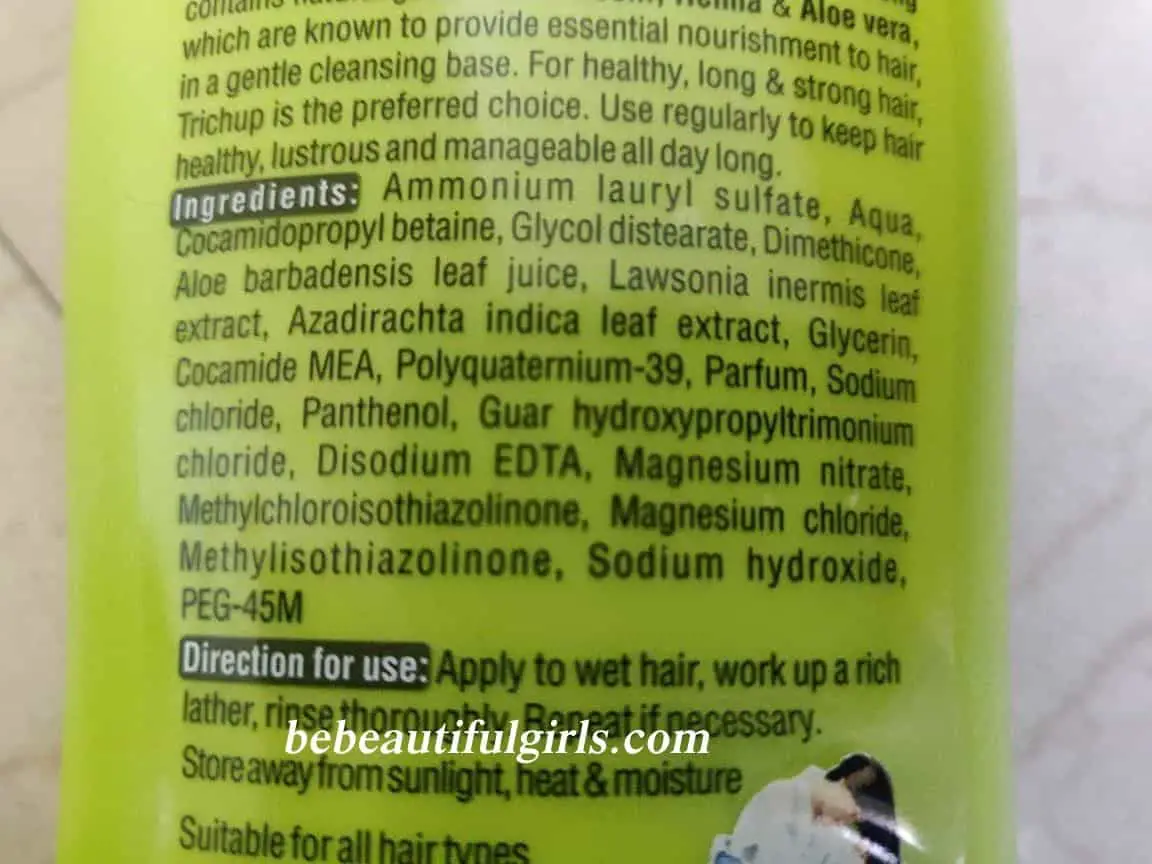 Made without: Free from toxins and harmful chemicals
What it is: Herbal shampoo for healthy, long, and strong hair
Trichup Healthy Long & Strong Shampoo claims: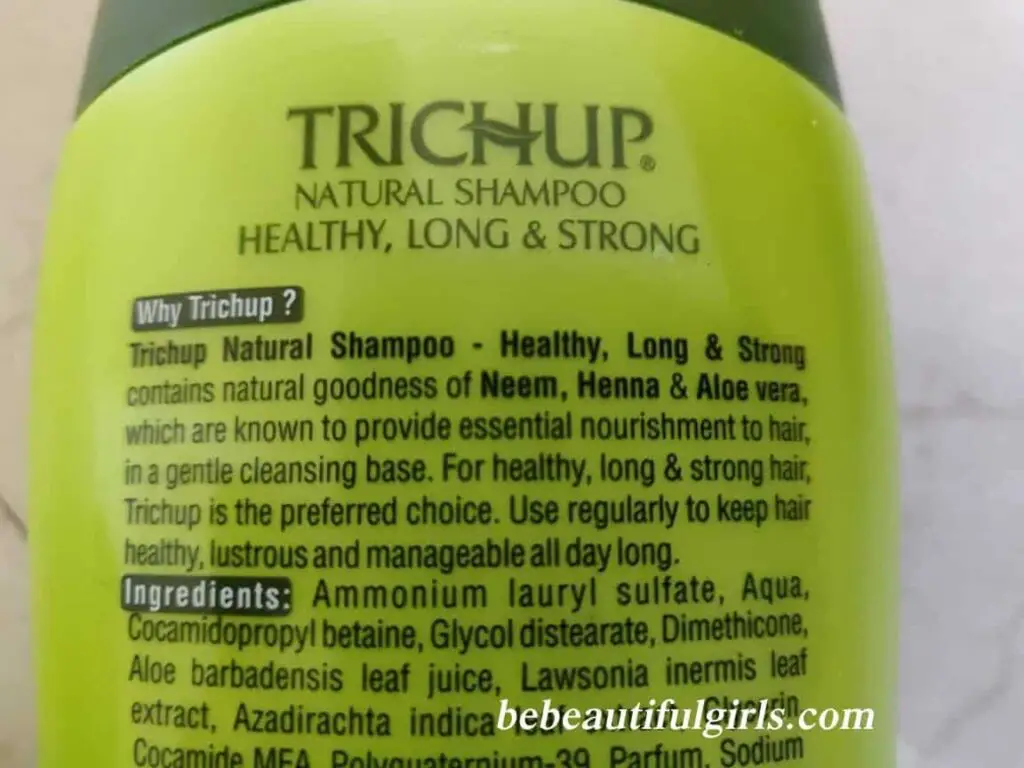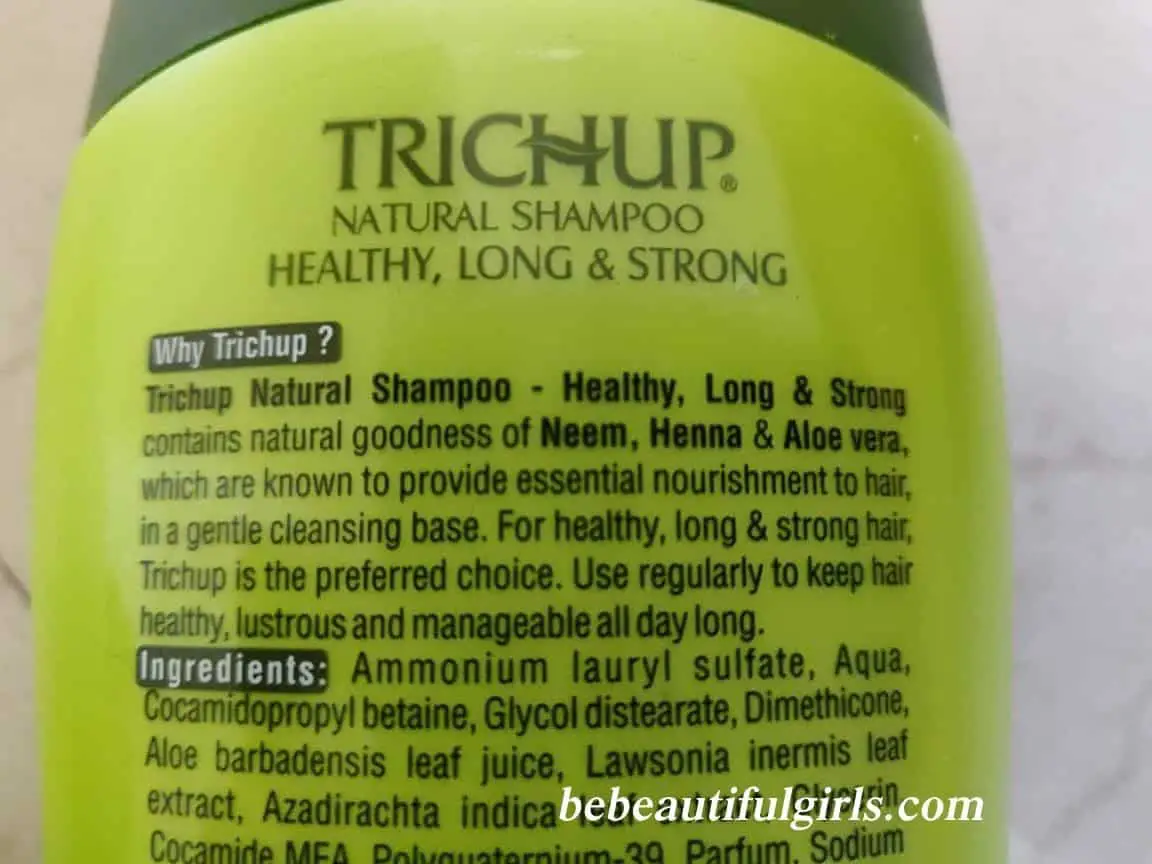 My write-up on Trichup Healthy Long & Strong Natural Shampoo
I was very impressed with its ingredients. And the fact that it has a mixture of shampoo and conditioner. It is available in two sizes 100 ml and 200 ml. 
Trichup's herbal shampoo is exceptionally mild on hair and gives healthy hair, and it is made with natural goodness. So, Trichup is a handpicked choice to allow smoothens and glow into the hair.
What I love the most is that it has aloe vera in it. After applying Trichup oil, which is very greasy, this shampoo cleans my hair entirely and completely removes oil from the hair. It makes hair very soft and smooth.
If we use this shampoo without oiling, it gives excellent results and makes hair silky and smooth. This shampoo foams up your hair very well.
However, if you have oily hair, you might require to apply it two times, unless one single use is sufficient. It gave my hair and scalp squeaky clean in one go. My hair seemed shiny and manageable to some extent.
The quantity of shampoo when we are washing hair is regular. The bottle of shampoo lasts for 2-3 months. 
Although it is excellent for all hair types, from normal, dry to oily, and free from harmful chemicals, it is also suitable for colored hair.
It does not work much in the hair fall issue. Yet, It helps to control hair fall to a certain extent. Also, it doesn't work as an anti-dandruff shampoo. The good thing is that it is natural and free from SLS/SLES & parabens. Also, No side effects since it is natural, and there are no toxic elements.
One thing I want to share is this shampoo is far better than Wow shampoo. It nourishes more than wow shampoo as Trichup is formulated to balance minerals and moisture well, revitalizing damaged hair and nourishing hair follicles.
[Know more: Oribe Gold lust Dry Shampoo Review]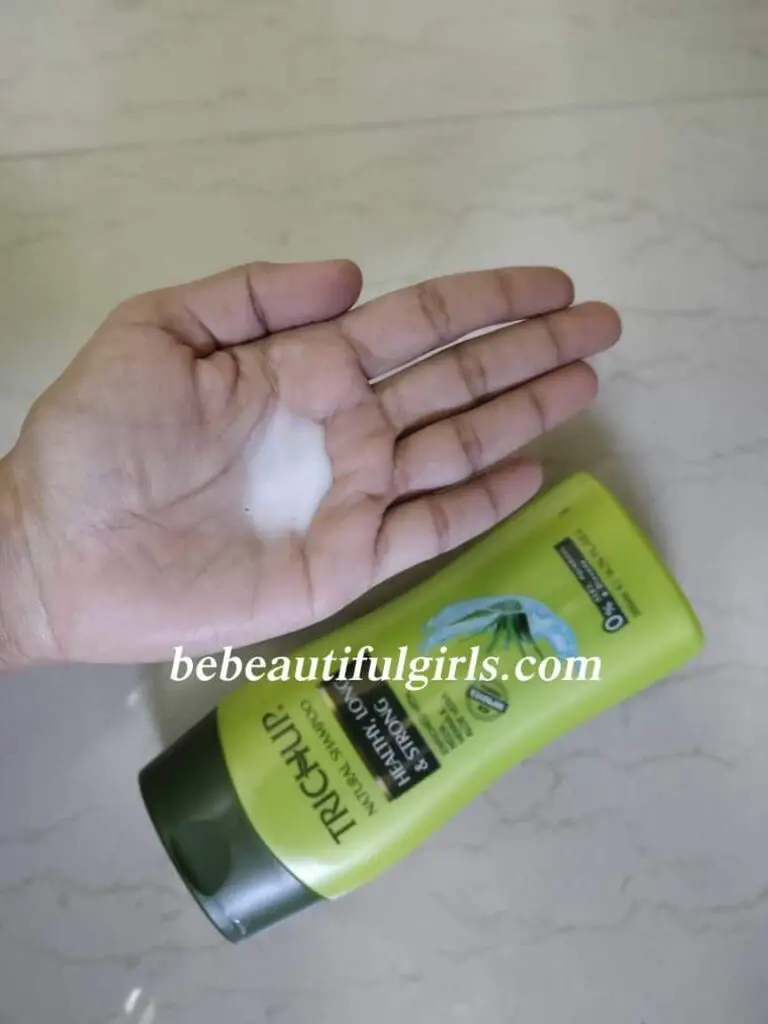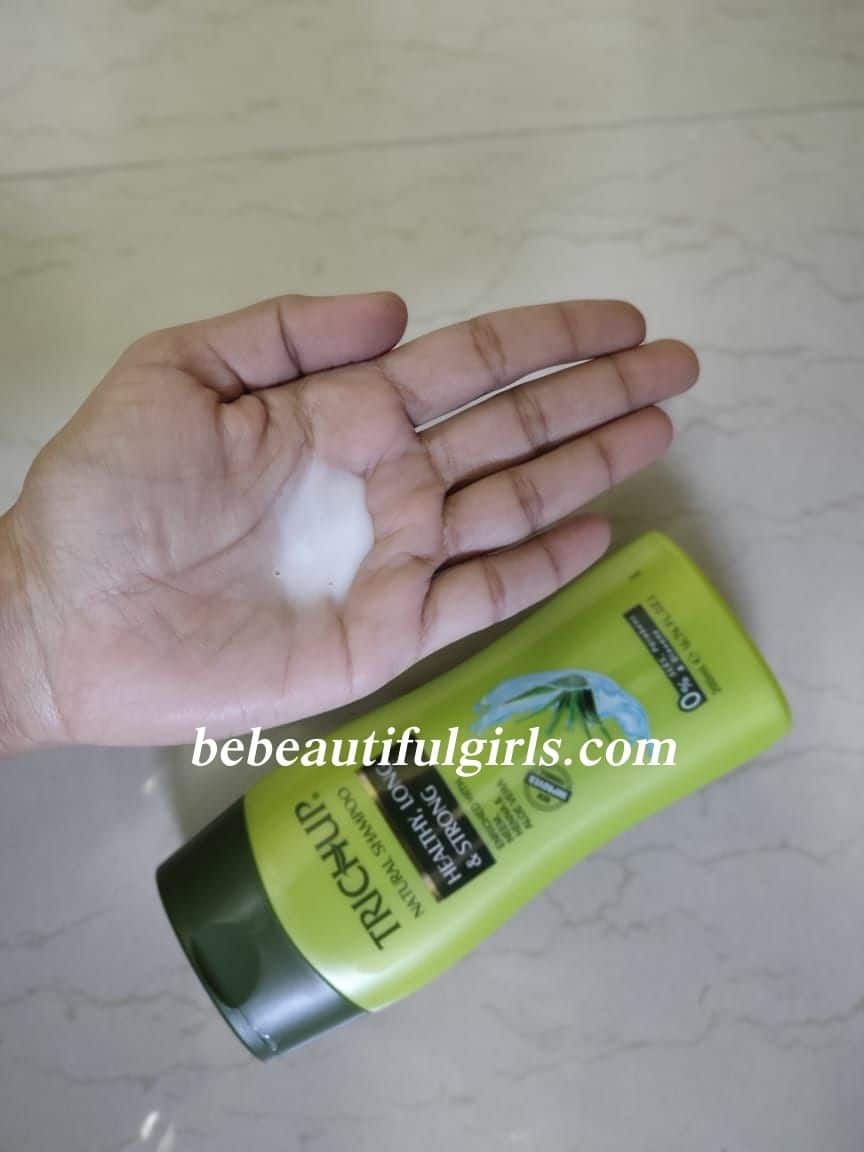 Packaging: It comes in a sturdy plastic bottle in green color with an open flip cap. The packaging is travel-friendly and looks nice.
Consistency: The texture is runny and thick.
Fragrance: It has a delightful, mild smell. It contains a rosemary scent. The fragrance remains even after washing off.
Color: Pearl white
Shelf life: 3 years from manufacturing
Availability: You can easily purchase it Locally from departmental stores—also available online on Amazon, Flipkart, or its official website Vasustore.  
Trichup shampoo benefits
This quality herbal product enhances your hair's health and stimulates hair growth.
It is made with an extract-based formulation that provides you with beautiful, long hair that is healthy.
Trichup Herbal shampoo is healthy, long & strong, and cleanses the hair and scalp effectively from dirt, oil, and other harmful elements but thoroughly.
It soothes the dry-itchy scalp and nourishes, and conditions hair for natural bouncing.
Trichup healthy long shampoo with Trichup oil moisturizes your hair and decreases scalp irritability.
Its natural properties help strengthen hair and hydrate and seal the moisture to the hair and scalp.
[Know more: Just herbs 16 mini Lipstick Sampler Kit Review and Swatches]
Pros of Trichup Healthy Long & Strong Natural Shampoo
Reasonable price
It gives natural bounce and luster
Gentle on hair
Restores moisture balance
Made with natural ingredients
Lathers well
Suitable for all hair types
Cons of Trichup Healthy Long & Strong Natural Shampoo
Not stop hair fall completely, but yes, it controls it to some extent.
Overview
Overall, Trichup natural shampoo is a good option for healthy hair in the long run as it is not too harsh on the roots and strands. It works great for all hair types; also, it is safe on colored or dyed hair. Both men and women can use this Trichup hair shampoo. It cleans hair thoroughly and gives beautiful, healthy-looking hair.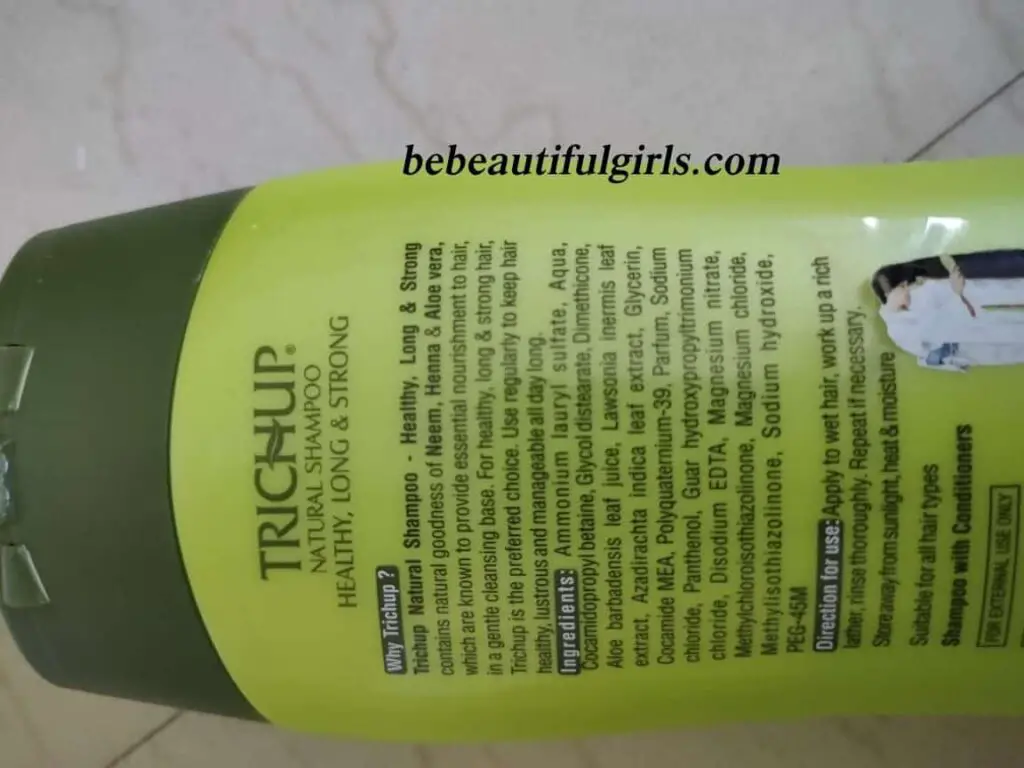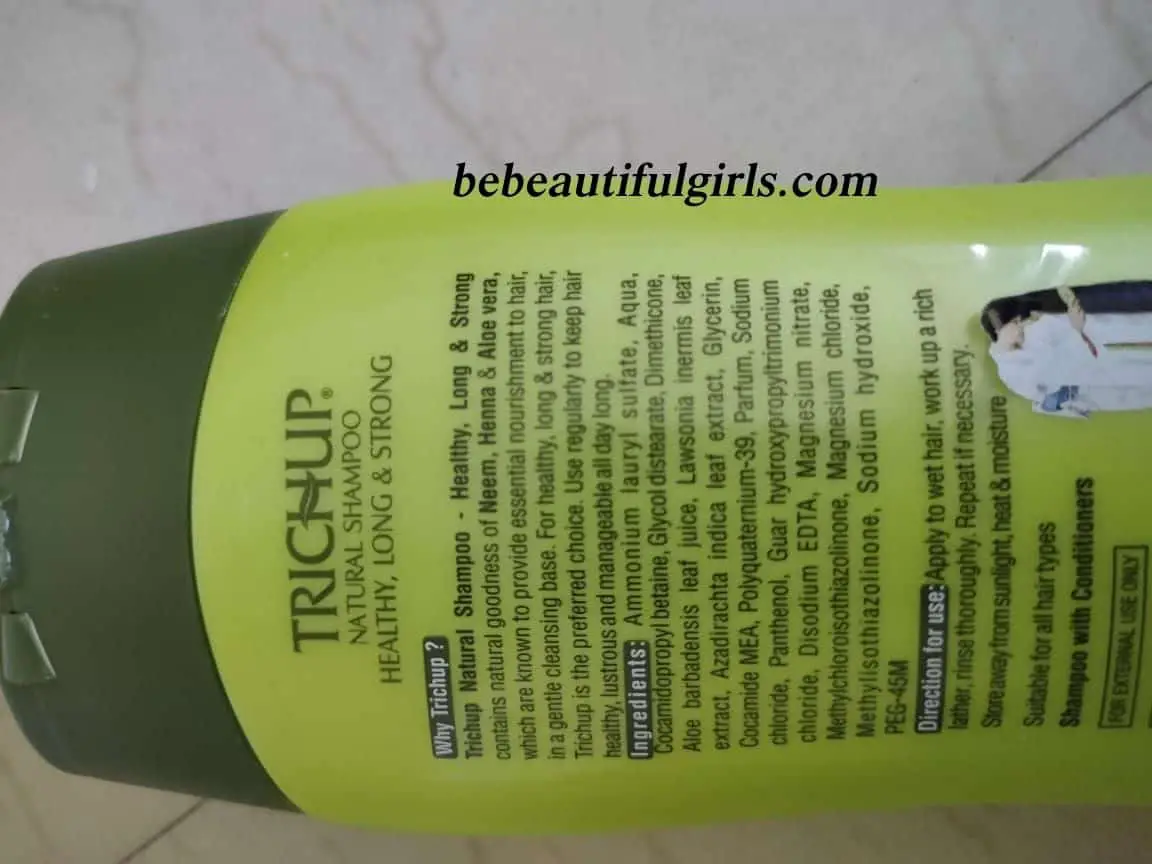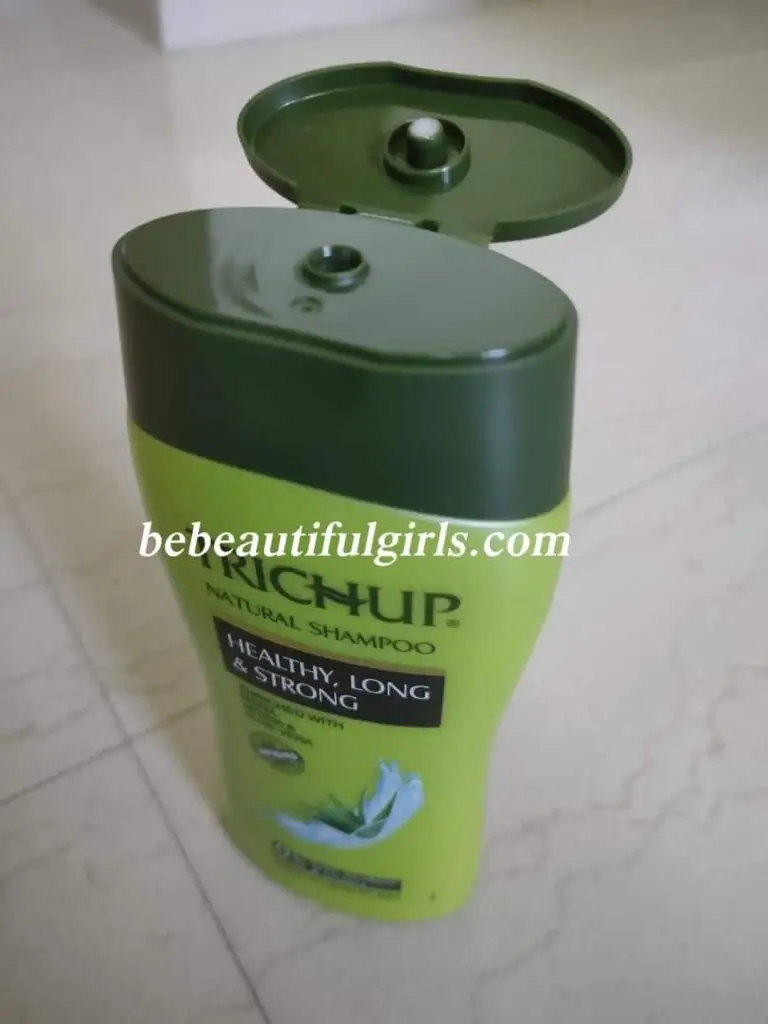 Frequently asked questions
Is Trichup shampoo good for hair?
It is very gentle on the hair and scalp. It heals to condition the dull scalp and rebuilds hair's balance of natural moisture. Also, it makes hair feels soft and manageable.
Is Trichup shampoo chemical-free?
Trichup Shampoo is made up of the natural composition of aloe vera, neem, and henna. It doesn't harm the hair and scalp because it does not contain any toxic chemicals.
Is Trichup shampoo sulfate-free?
Trichup Herbal Shampoo is excellent and free from SLS/SLES. So, this shampoo works ideally for improving the health of hair. 
How do you use Trichup shampoo?
Wet hair and apply a required amount of Trichup hair shampoo on the hair and scalp. Lather it and gently massage the scalp. Rinse thoroughly and repeat if necessary.
How do you use Trichup oil and shampoo?
Apply oil on washed hair, massage using fingertips for several minutes, and keep it overnight. Rinse your hair with shampoo the next day. 
Last update on 2023-09-15 / Affiliate links / Images from Amazon Product Advertising API