Hi everyone, I hope you all do well and in the best of your health. A simple reason to love Tinted lip balms that they are super nourishing and give your lips a hint of color at the same time. Burt's Bees Tinted Lip Balms is the best choice for those who don't like to wear lipsticks or have pigmented lips.
Love colored Lip Balms? So here you've to check out this Burt's Bees Tinted Lip Balms Swatches and Review.
About Burt's Bees Tinted Lip Balms
Product Details
These lip tints are 100% natural. Burt's Bees Tinted Lip Balm is a lip balm that nourishes the lips with a hint of natural color. The formula contains moisture-rich shea butter and Botanical Waxes.
Burt's Bees lip balms enriched with 100% natural ingredients. Also, This Tinted Lip Balms made with recyclable packaging.
These balms are a sheer lip tint and It adds a sheer to dry lips without any shimmer. It enhances the natural shade of lips.
The lip balm is available in six shades with beautiful colors – Red Dahlia, Rose, Hibiscus, Sweet Violet, Pink Blossom, and Zinnia.
Price
$4.99, 0.15 Ounce
Key Ingredients
Shea Butter, Botanical Waxes and vitamin E
Burt's Bees Tinted Lip Balm Claims:
A hint of color and 8 hours of moisture
Ingredients Callouts:
Free from Parabens, Phthalates, Petrolatum, or SLS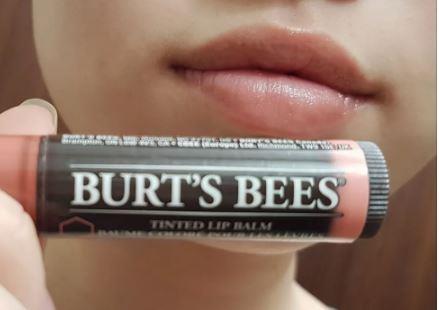 Burt's Bees Tinted Lip Balms Shade Color
Red Dahlia – a Sheer Red

Rose – a Sheer Rosy Red

Hibiscus – a Sheer Berry-ish Pink

Pink Blossom – a Soft Pink Color

Sweet Violet – a Sheer light violet

Zinnia – a Sheer Peachy Color
Review and Swatches of Burt's Bees Tinted Lip Balms
These tinted lip balms are perfect for protecting lips, especially in winter. Burt's Bees Lip Balms prevent dry cracked lips and super moisturizing and hydrating.
It actually works to keep your lips moisturized and prevents cracking. All too often many lip balms initially feel like they are moisturizing your chapped lips, but in the long term actually dry them out. It's even great if you can't find your lipstick and need something to give your lips a little pop.

It gives a hint of color and shine to your lips, and is quite moisturizing. It's quite a gooey, lip-gloss like feel on the lips, which I really don't care for, but that is my personal preference.
This lip balm is amazing, a hint of color with long-lasting moisture and shine. The color is subtle so you can apply without a mirror.
Smell : Mild and Pleasant
Also Check: Cetaphil Moisturizing Cream Review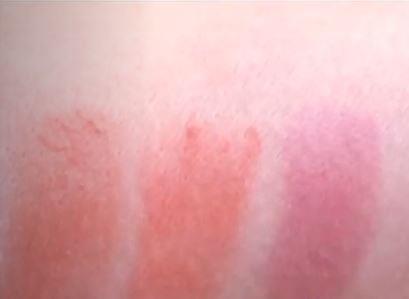 Burt's Bees Tinted Lip Balm for the great relief that brings to chapped lips with a slight hint of fresh color. It is creamy, smooth, and moisturizing. It lasts longer than other lip balms and I have to reapply after every 2-3 hours.
These tints make it so much easier, not to have to line my lips or pick out a shade of lipstick to go with it. It is as easy as a simple chapstick. The only thing I would change would be a little more pigment.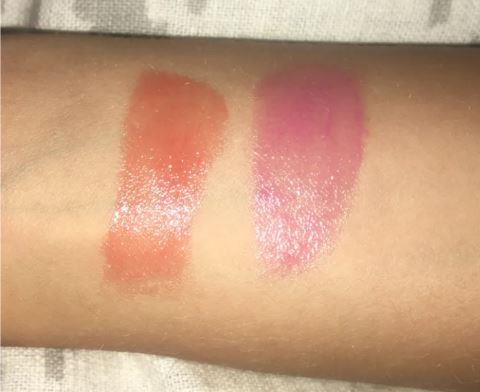 The Burt's Bees in the shade Rose aren't the exact same color but they really look pretty much the same on the lips since they're so sheer.
It is very portable and most importantly helps my lips feel hydrated and colored. It also provides a nice swipe of color that doesn't feel heavy. The product doesn't last as long when you're eating and drinking.
Also Check: CeraVe Foaming Facial Cleanser Review
The Packaging
The packaging is attractive in a cute tube with the color of the tint displayed. The lip balm comes in a cardboard small tube with a cap. Just a simple chap-stick, as it is in a swivel up a tube. Externally lip balm has a brown colored tube with a contrast pink colored cap. As the cap secures pretty nicely and closes well, and the cap won't accidentally come off. So you can carry it easily anywhere.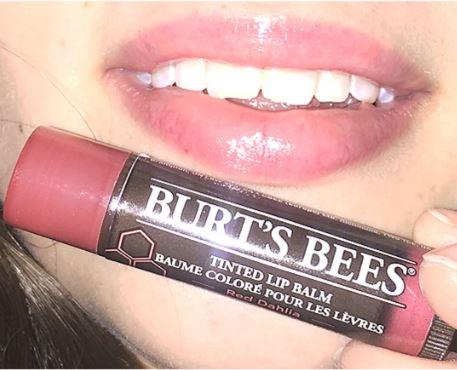 Pros and Cons of Burt's Bees Tinted Lip Balms
Pros
100% natural
Flattering shade improves your natural lip
Non-greasy in texture
Easy-to-apply Tinted Lip Balm tube
Naturally Sooth dry lips
keeps lips moisturized while adding a hint of color
Cons
Wore off easily
Frequent application
Shelf Life: 12 months from the date of opening the product.
Availability: Easy
Overview
If you not a lipstick kind of girl Burt's Bees Tinted Lip Balms is for you! Overall It is moisturizing and hydrating lips. Also, these lip balms give a tint of the color to your lips. So You can say that Burt's Bees Tinted Lip Balms give you a natural look to lips.
Would I Recommend and Repurchase Burt's Bees Tinted Lip Balms?
Yes, I would surely recommend and repurchase these tinted lip balms. If you are looking for a good quality natural tinted lip balm, you should definitely go for it.
Hope you found this review helpful. Please do comment on your thoughts and experience. If you have any suggestions or any queries then ask in the comment box.
Recommended Articles