Lip Care
Burt's Bees Tinted Lip Balm Pink Blossom Review and Swatches
I love colored lip balms. A simple reason for that they are super nourishing and provide your lips with a hint of color simultaneously. These Lip Balms are the ideal decision for ladies who don't prefer to wear lipsticks or have pigmented lips.
So, Today I'm going to be reviewing the tinted lip balm, one of my favorite brand Burt's Bees Pink Blossom Tinted Lip Balm. From Burt's Bees, lip balms offer 100% natural beauty products with a rich color palette from pinks, to reds, to violets.
The lip balm is available in six shades with lovely colors – Rose, Hibiscus, Sweet Violet, Pink Blossom, Red Dahlia, and Zinnia.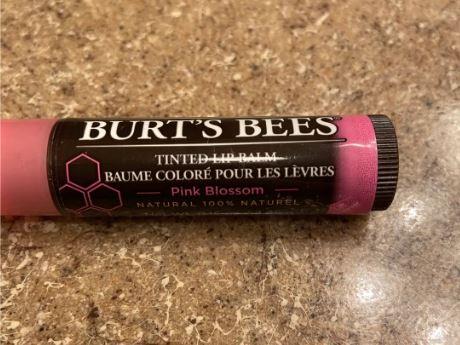 Burt's Bees Tinted Lip Balm pink blossom Review It is effortless to apply and light on the lips you can easily include in your beauty care. The tint pink blossom is my everyday lip balm.
It feels more glossy than regular lip balms. So, this glossy lip balm shade gives a nice hint of shine. This lip tint has a soft texture and a slightly waxy fragrance.
Burt's Bees Pink Blossom Tinted Lip Balm with a sheer tint of pink gives the perfect amount of color to your lips without overdoing it. Unless you apply a ridiculous amount, then you might have brighter lips. But about two swipes across your lips do the job, and it's very hydrating and also moisturizing.
Product Details
Burt's Bees Lip tints are 100% natural. These lip tints help lips look and feel smooth and beautiful. Burt's bees tinted lip balm colors are a sheer lip tint and arrive in various six naturally flattering shades.
Also, These Tinted Lip Balms are made with recyclable packaging. It adds a sheer to dry lips without any shimmer. It enhances the natural shade of lips.
Price
$4.99, 0.15 Ounce
Sale
Last update on 2021-07-17 / Affiliate links / Images from Amazon Product Advertising API
Burt's bees tinted lip balm pink blossom ingredients
Shea Butter and Botanical Waxes
Full Ingredients list: Cocos Nucifera (coconut) oil, candelilla Cera (Euphorbia Cerifera wax, cire de candelilla), Tocopherol, Olea Europaea (olive) fruit oil, helianthus annuus (sunflower) seed oil, aroma (flavor)*, huile vegetale), lanolin, Butyrospermum parkii (shea) butter, Ricinus communis (castor) seed oil, Jasminum officinale (jasmine) flower wax, Cera alba (beeswax), cire d'abeille), ammonium glycyrrhizinate, olus (vegetable oil, Cananga odorata flower wax, Rosmarinus officinalis (rosemary) leaf extract, glycine soja (soybean) oil, canola oil (huile de colza). May contain: CI 77891 (titanium dioxide), alumina, CI 77492, CI 77491, CI 75470 (Carmine), CI 77499 (iron oxides).
Burt's Bees Tinted Lip Balm pink blossom Claims:
A hint of color with 8 hours of Moisturization
Made without: Free from Parabens, Phthalates, Petrolatum and SLS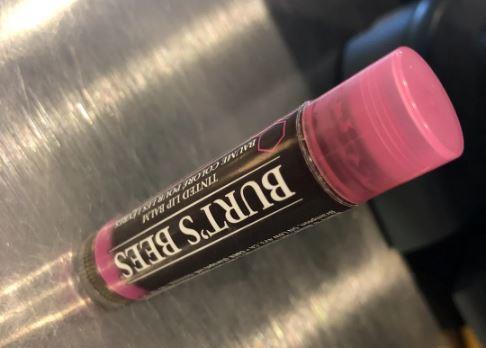 My write-up on Burt's Bees Tinted Lip Balm Pink Blossom
I love the lip shimmers, and I didn't want to commit to lipstick, so I thought this would be the next right step. I understand that the tinted lip balms are only supposed to give a hint of color, but Burt's Bees Pink Blossom Tinted Lip Balm is so sheer you can't even tell you're wearing anything at all.
My lips get very dry in winter. I have tried so far could prevent my lips from getting a little chapped. I keep it at a minimum level with a gentle lip peeling and lip balm; Burt's bees works just fine for that.
The color is perfect on pale (slightly yellow undertone) skin. If you want the darker color, apply it a bit thicker.
A light application goes a long way for smoothness and gives you more natural color. I apply this tinted lip gloss daily as my regular lip Moisturizer.
It's not the most affordable but is undoubtedly quality. My lips are always soft. The gloss itself is all-natural and smooth, of course, and the color is unique.
I use this as lipstick because I wouldn't say I like the feel of lipstick or gloss. It feels like regular chapstick, but it has a great tint that makes it look like you have a bit of lipstick on.
I apply a pretty light "no makeup" look, so this fits perfectly with that appearance. So, for me, this lip balm is the best-tinted lip balm.
Burt's Bees Pink Blossom Tinted Lip Balm is the perfect shade I have been looking for forever. It is sheer and pretty much the exact shade of my natural lip color, which is already a pigmented reddish pink.
[Read about amazing Renee fab 5 in 1 lipstick Review & Swatches]
Burt's Bees Tinted Lip Balm Pink Blossom Swatches: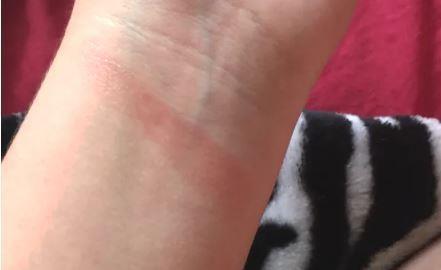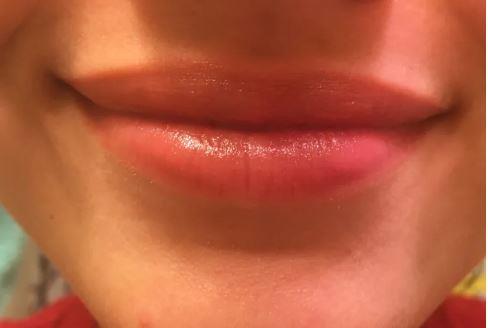 The Packaging:
The lip balm comes in a small cardboard tube with a cap. Lip balm tube-size is normal. Just a simple chapstick, as it is in a swivel up tube. Externally lip balm has a brown colored tube with a contrast pink colored cap. The cap won't unexpectedly come off, as the cap closes perfectly. So you can carry it easily everywhere.
Shade:
The shade is quite sheer; however, a hint of color is as yet recognizable on the lips. This Pink Blossom shade is sheer cool-toned rosy pink. My lips are naturally a bit rosy, so the color doesn't show up on me very well, but this would probably suit paler lips.
Consistency: The texture of tinted lip balm is creamy. It has a waxy but smooth texture.
Smell: Mild and Pleasant
Color: Soft Pink Color
Staying Power:
The shading remains on the lips if I don't eat or drink. I tried eating with the lip balm on, and it got cleared entirely off a short time later. Burt's Bees Pink Blossom Tinted Lip Balm's staying power is just like other lip balms. After you eat or drink, you'll need to reapply.
Burt's Bees Tinted Lip Balm pink blossom Benefits
These tinted lip balms contain shea butter and botanical waxes that nourish your lips naturally consistently. 
It has a softly tinted color to enhance and moisturizing the lips.
Enriched with 100% natural ingredients, Hence it hydrates and relieves dry lips naturally.
A flattering tint improves your natural lip and further adds a smooch of color.
This easy-to-use Tinted Lip Balm tube is perfect for a daily natural makeup regime.
Pros of Burt's Bees Tinted Lip Balm Pink Blossom
100% natural
Soft moisturizing effect
Not sticky in texture
Subtle color and shine
Six Different Shade selection
Cons of Burt's Bees Tinted Lip Balm Pink Blossom
How to use: Apply a simple swipe of sheer and natural color anytime, anywhere.
Shelf Life: 12 months from the date of opening the product.
Availability: Easy
Overview
If you not a lipstick kind of girl, this is for you! This conditioning lip balm provides 8-hour moisture. It is a light pink shade that suitable well for beauties with lighter skin tones. This lip color balm is made without parabens and SLS. Burt's bees natural lip tint moisturizing dry and chapped lips.
Frequently asked questions
Is Burt's Bees Tinted Lip Balm safe?
It is a 100% natural lip care product formulated without Parabens, Petrolatum, Phthalates, and SLS. There are no side-effects recorded up until now. So, it is safe to moisturize your dry lips.
Which Burt's Bees lip balm is the best?
I like little tint to my lips for no need to use lipstick for a daily look. Therefore, for me, tinted lip color is the best lip balm from Burt's bees. It gives a little color shade to my lips.
How do you use Burt's Bees lip balm?
The shade is very sheer and subtle. I get a decent amount of color in a single swipe, but you can develop the tint with 2 or 3 swipes.
Where can I buy Burt's Bees lip balm?
You can purchase it at any cosmetic store and available on online sites like Amazon, Ulta, Target, Flipkart, etc.
Last update on 2021-07-17 / Affiliate links / Images from Amazon Product Advertising API