Deyga Organics Basil Toner Review
Basil (Ocimum basilicum), generally referred to as Tulsi, is a wonder plant that integral part of Indian culture.
Basil leaves are a super herb to remove pores and get naturally radiating skin. Deyga Organics Basil Toner is specially made for acne-prone skin with no harmful chemicals.
Recently, I came across The Deyga brand that made their products using organic ingredients. Deyga Organics brand manufactured in India that provides a wide range of skincare, haircare, bath & body products, baby care, oral care, and wellness products from the natural ingredients and the goodness of nature.
Therefore, I receive some Deyga products like Deyga beetroot lip balm, basil facial toner, turmeric healing mask, and body scrub. Therefore, today I will review Deyga organics Basil toner.
All products from Deyga are organic and handcrafted with traditional recipes. Also, The best part of this brand is that they have provided the entire ingredients list on the product.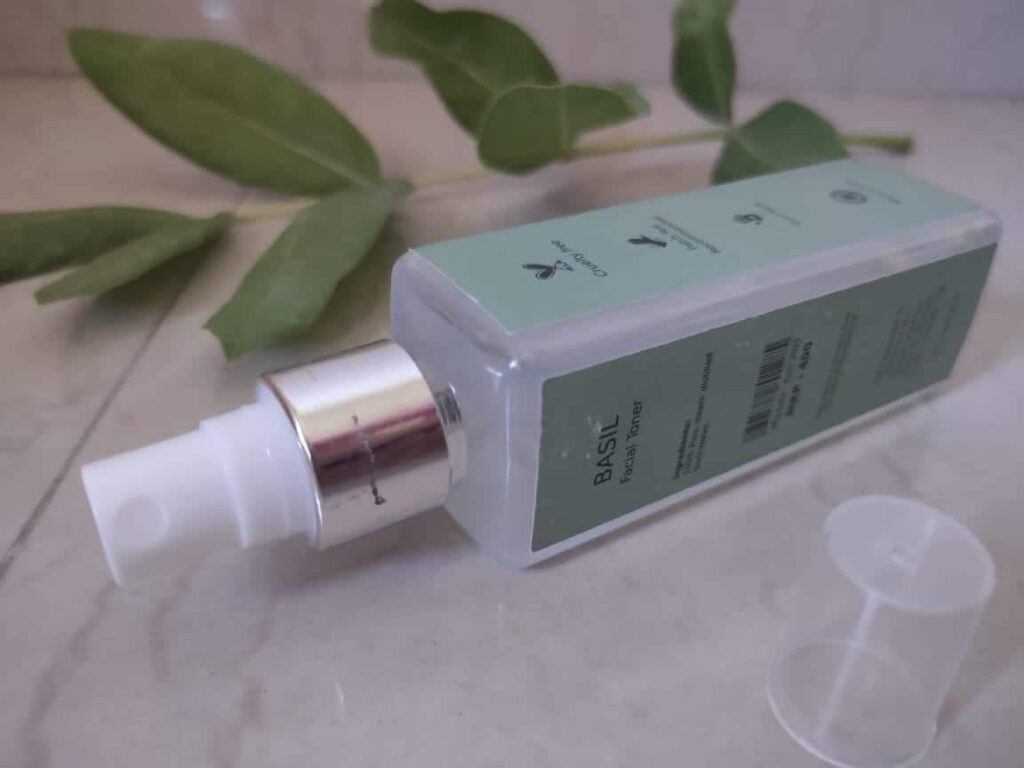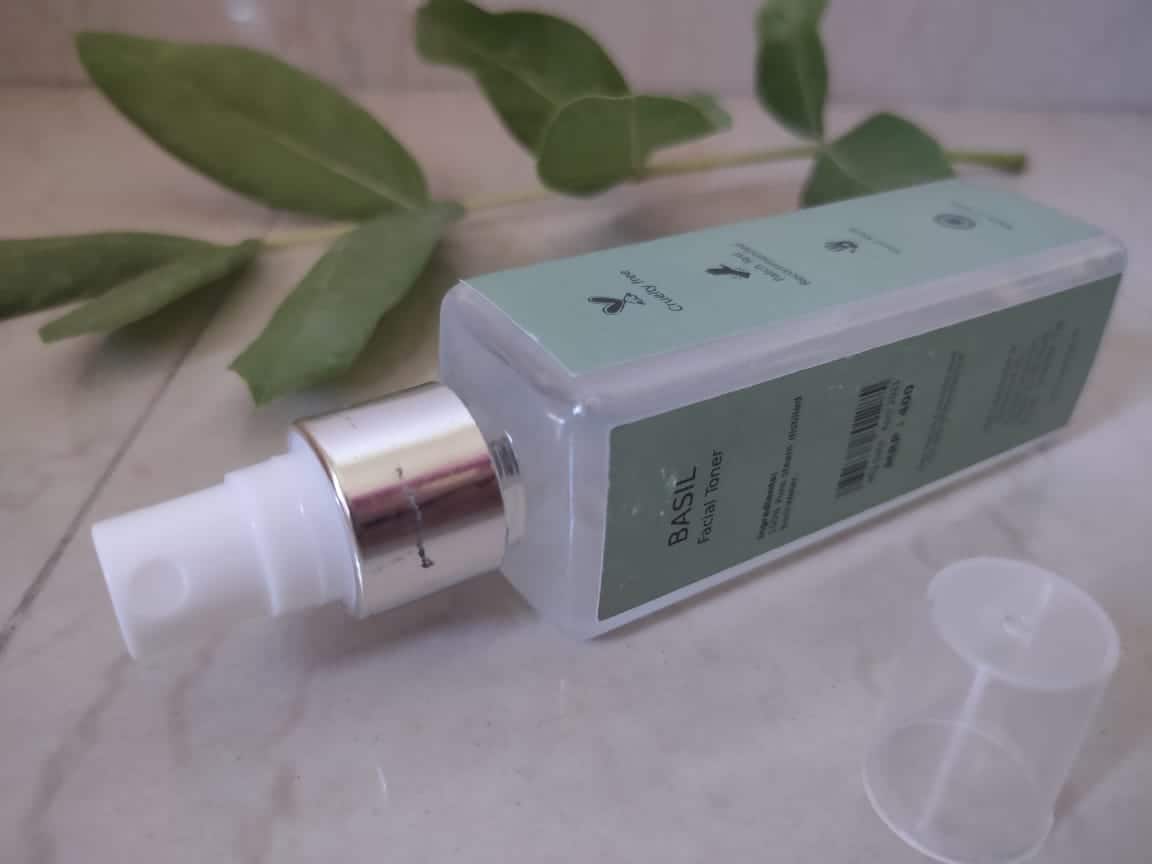 Product Details
Deyga organics basil facial toner is made of the pure distilled water of the basil leaves. It has the antibacterial property of fights with bacteria that cause acne. 
Deyga's Basil toner is loaded with gentle antibacterial compounds that help combat acne-prone skin. It soothes skin and improves the complexion.
Deyga Basil Toner 100ml
Skin Type:Acne-prone Skin
Ingredients:100% pure steam distilled basil water
How to use:Spray directly on to your face to hydrate & refresh your skin or...
Last update on 2023-11-13 / Affiliate links / Images from Amazon Product Advertising API
Price
MRP 400 for 100 ml (3.8 fl oz)
Deyga Basil Toner ingredients
100% pure steam distilled basil water
What the product claims:
It is good for removing pollutants that clog pores.
The toner reduces the appearance of pores.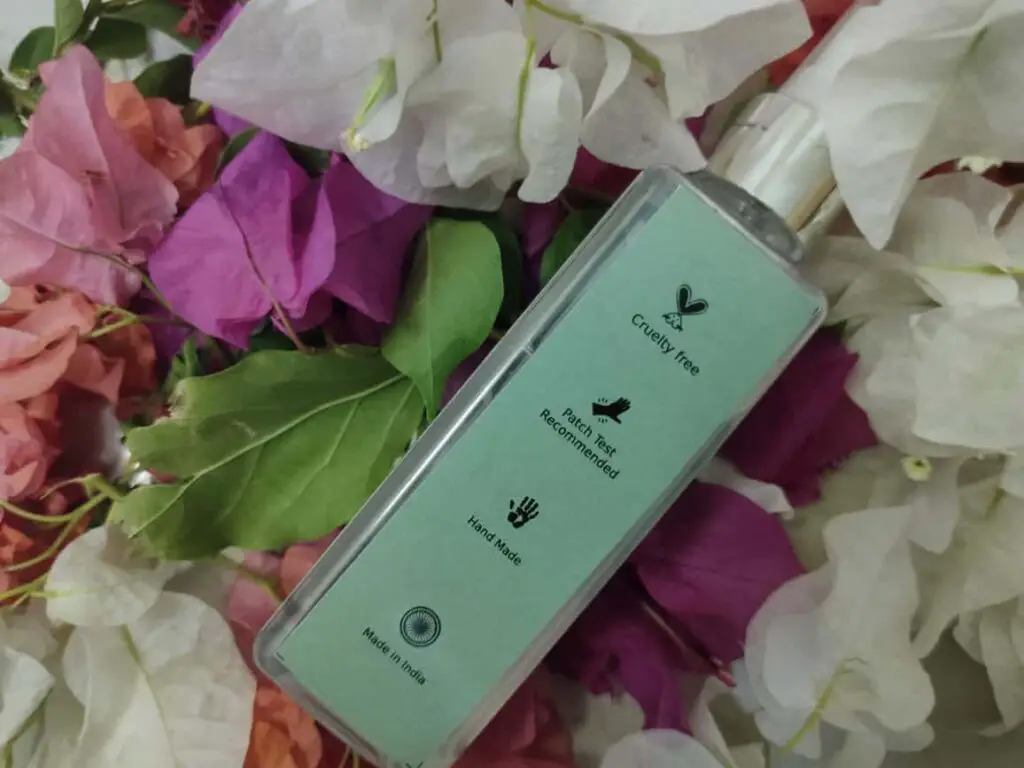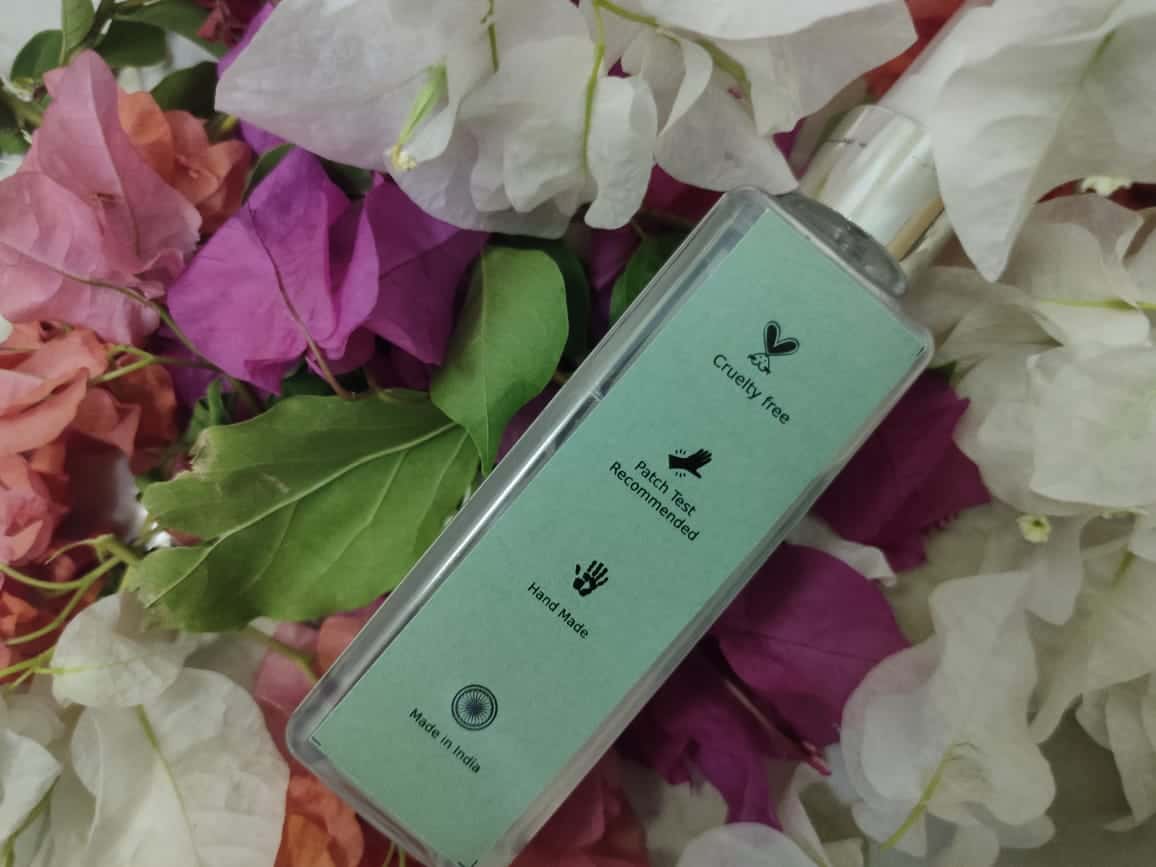 My write-up on Deyga Basil Toner Review
I am using it for more than three weeks. I feel a refreshing effect instantly after the first application. It becomes the best toner for me.
I had many pimples all over. However, after using Deyga basil toner, I see a big difference in my acne-prone skin. My acne started to reduce gradually. So, it is very effective in controlling the pimples on my face. Thus, I can say that it is one of the best natural toners for acne-prone skin.
Deyga toner also helps remove dark spots or acne marks on the face and brightens the complexion. It keeps the skin intact after every spray and soothes the skin.
Also, I have a large pores problem. After using it, I notice my pore size getting reduced. This basil facial toner effectively minimizes the appearance of open pores and gives a fresh and soothing feeling for the whole day.
It works well for my pores, but it may not work for all skin types as everyone has different skin types. But yes, if it doesn't resolve your concern, then it also doesn't harm your pores in any manner. I also did not experience any skin irritation or any side effects. But, yes, the patch test is recommended for sensitive skin.
The aroma is very natural and refreshing, which gives a super calming and cooling effect on the skin. It refreshes the skin when sprayed directly on the face.
The best part of the toner is it is 100% pure, natural, handmade, and cruelty-free. This handcrafted toner is very hydrating and nourishing for dry skin. Thus, I think it is an excellent toner for dry skin. 
Packaging
It comes in a transparent plastic bottle with a plastic cap. The packaging is very simple, and the application method of this product is very easy and convenient as it is a spray bottle. The spray bottle is leakproof that making it ideal for travel-friendly. So, you can carry it everywhere in your purse. All the important details are written on the bottle like usage, ingredients, expiry date, price, etc.
Fragrance
It has an organic smell of raw basil leaves that works as a stress reliever too.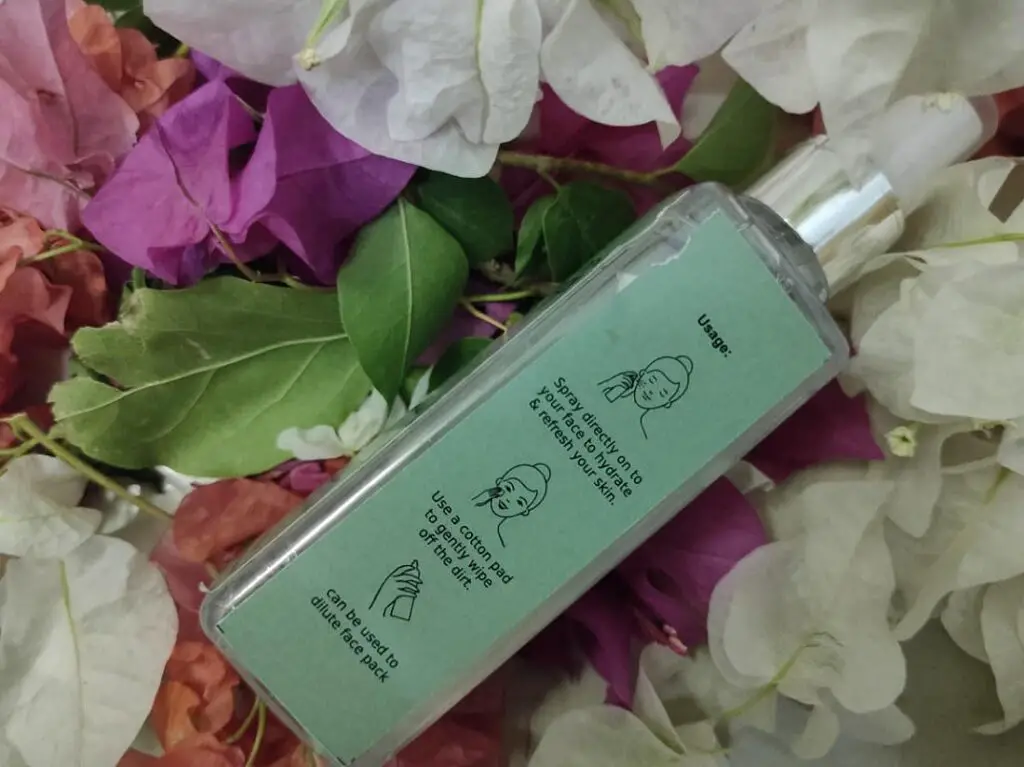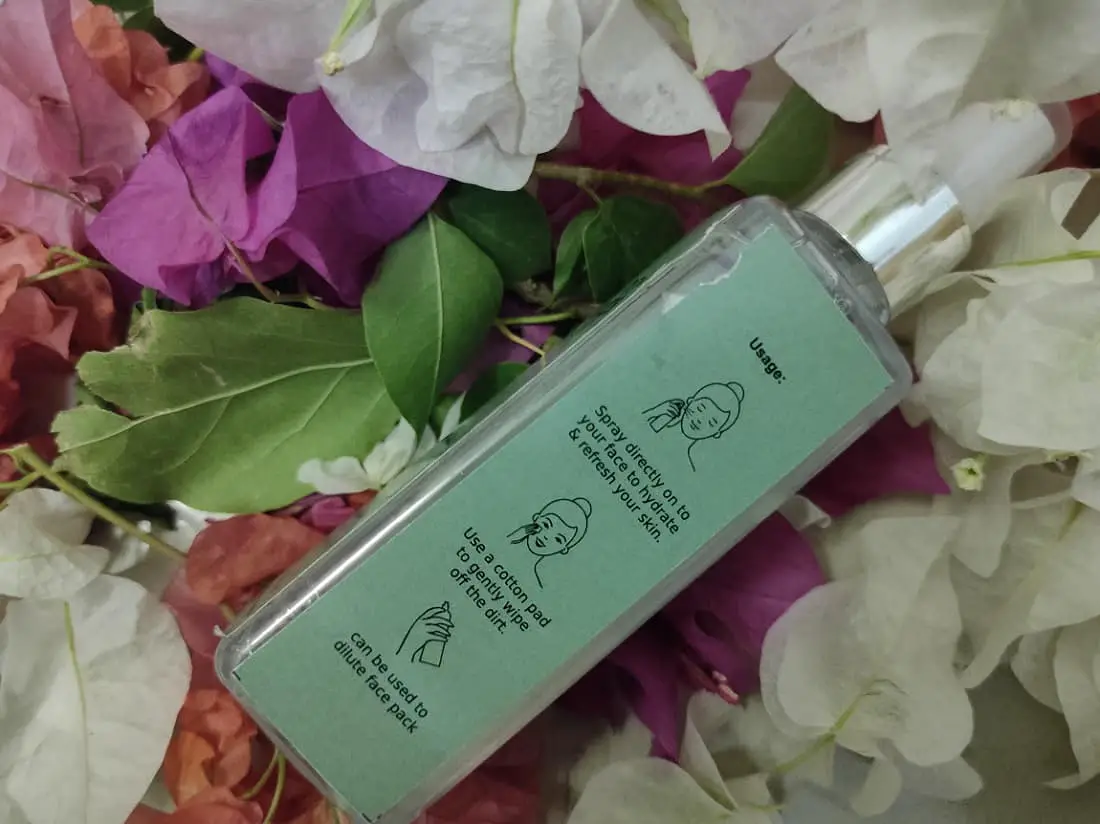 How to use Deyga Basil Toner
Cleanse your face properly and spray the product directly all over the face to hydrate and refresh your skin. Then you can clear it off using a cotton pad.
Or you can take the required amount of basil toner on a cotton ball and gently apply it to your face. It helps to eliminate impurities and excess oil from the face.
This facial toner acts as a mood-lifter. You can store it in the refrigerator before using it. The basil present in it will also help in reducing headaches and tension. Also, you can use it with face packs.
Pros of Deyga Organics Basil Toner
Vegan and cruelty-free
Hand made
Pure and natural product, no artificial ingredients
Refreshes the skin
It Lessens acne problems to a good extent
Brighten up skin complexion
Leaves skin healthy and makes the skin hydrated
Perfect for acne-prone skin
Cons of Deyga Organics Basil Toner
Shelf life: Six months from the date of manufacture
Availability: You can purchase it from Deyga.in, and toner is only available on their official website.
Overview
Deyga organics basil toner works like a miracle for acne-prone skin and pores as well. It is a pure, natural, and handcrafted facial toner with no chemicals, only pure goodness. It does not only help to calm down the stress but will heal your skin and tighten the large pores. This Deyga's facial toner is very smooth on the skin.