Calamine lotion has grown in popularity over the years due to its skin-soothing properties. They are widely used to treat minor burns and skin rashes. They have recently also been promoted as anti-itch creams.
Calamine lotion is used for treating skin disorders like psoriasis and eczema. They include zinc oxide, which has anti-inflammatory effects. As a result of these conditions, the moisturizing action helps cure dryness and irritation.
Many of us are ignorant of the lotion's advantages and variety of uses, even though it has been used for decades to treat numerous skin-related disorders. So, this article discusses the Lacto calamine lotion uses, benefits, ingredients, and side effects.
Lacto Calamine Lotion Uses
Product Details
A lotion with kaolin clay as its base, Lacto Calamine is a topical skin moisturizer devoid of parabens. This multipurpose lotion is sold by Piramal Healthcare.
The ingredients in Lacto Calamine Oil Balance Lotion—kaolin clay, zinc oxide, and glycerin—help to remove extra oil, reduce acne, clear out clogged pores, and maintain skin moisture.
Oily skin can result in dark marks, patches, blackheads, and even pimples. To tackle all the above-mentioned skin issues, it is vital to have a convenient moisturizer like Lacto Calamine Oil Balance Lotion. This water-based lotion's tri-action mix will give you an application that is neither oily nor heavy.
Price: INR 130 for 60 ml
Buy Here.
Lacto Calamine Lotion Ingredients
Kaolin Clay: Lacto Calamine's primary ingredient is an absorbent. It is fantastic for controlling the amount of oil and moisture in the skin, stimulating a softer, healthier complexion, and soaking up the extra shine. It is a naturally occurring mineral of zinc oxide and iron oxide. Lacto Calamine's light pink tint is produced by combining the red color of iron oxide with pure white zinc oxide.
Glycerine: Glycerine is a natural moisturizer that helps keep the skin's natural moisture, preventing it from drying out. This is a fantastic beauty care component for oily skin because of its humectant qualities.
Castor oil: It is a powerful occlusive and emollient that lessens skin moisture loss. Its antioxidant properties also help in the fight against free radicals. It additionally supports general skin health.
Zinc Oxide: It works well as an acne treatment. It tightens pores and reduces sebum buildup, decreasing pimples and blackheads. Zinc oxide is a popular natural sunscreen filter that protects the skin from harmful UV rays.
Reasons to Use Lacto Calamine Lotion: Lacto calamine benefits
Lacto calamine has a lot of advantages. It helps to prevent acne and prevents the growth of pimple-causing bacteria. It also helps to minimize active acne pimples. Lacto Calamine can also be applied to cuts, bruises, and open wounds. This lotion prevents skin dryness while moisturizing the skin. It treats various skin conditions, including redness, eczema, itching, and sunburn.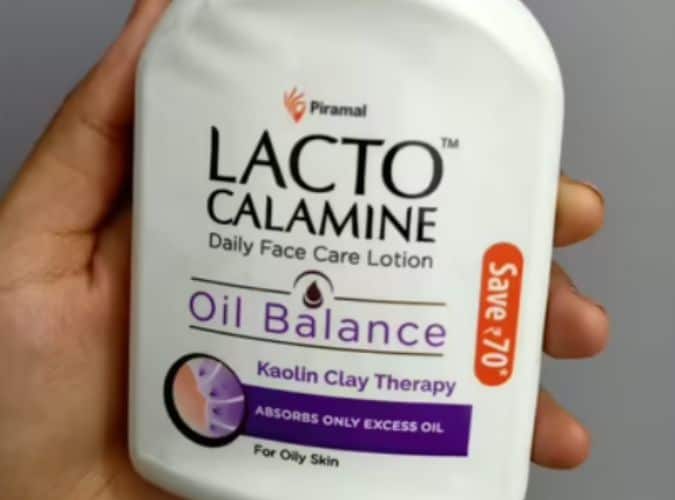 Lacto Calamine Uses
1. Lacto Calamine Lotion for Itching
Calamine lotion works wonders to soothe irritated and itchy skin. As the calamine lotion evaporates, the water content may also produce a cooling feeling.
Calamine lotion is a topical medication that relieves itching and irritation. It lessens allergic reactions to plants and insect bites.
Zinc oxide is the lotion's base, giving it a reddish-pink color. These minerals, especially zinc, offer excellent itching alleviation (pruritus).
Here is an easy Lacto calamine with aloe vera remedy that works wonders at calming itchy, inflamed skin. This combination can also be used to heal mild rashes and bug bites.
It also relieves pimples, irritation, stinging, and redness caused by waxing and provides an instant skin-relaxing effect.
How to use:
Pour equal parts of aloe vera gel and Lacto calamine into a bowl.
Apply this mixture to the affected area after thoroughly blending to achieve a smooth consistency.
Also, you can chill the mixture for 1-2 hours for a more calming and cooling effect.
Also, cold packs and calamine lotion might quickly fix skin redness and irritation.
2. Lacto Calamine Lotion for Dry Skin
Lacto calamine for dry skin gives you an immediate hydration boost. Because of the skin's dehydration, the skin might occasionally seem incredibly dry and dull, especially in the winter.
Also, this issue affects those with oily skin. Severe dehydration results in premature aging, wrinkles, and skin drooping.
Lacto calamine and coconut oil work together to effectively treat this problem by giving you an immediate hydration boost.
Natural moisturizers such as coconut oil work effectively to provide significant hydration. Its hydrating properties will heal skin damage and give you a beautiful glow.
This Lacto calamine lotion for dry skin formulation can be applied daily as a moisturizer because it calms dry and irritated skin.
How to use:
Take a few drops of coconut oil and one tablespoon of Lacto Calamine in a container.
For a smooth texture, thoroughly mix the solution and Use this on freshly cleaned skin.
Also, you can combine this mixture with regular moisturizer if you have very dry skin.
3. Lacto Calamine Lotion for Acne
Calamine lotion has a high zinc content. It regulates the generation of histamines, which cause inflammation. Topical zinc may inhibit Propionibacterium acnes strain proliferation because of its anti-inflammatory and sebum-reducing properties. As a result, the lotion tightens pores and lessens the appearance of pimples and acne.
It is among the most effective treatments for acne and acne scars. Its zinc concentration dries out acne. Regular usage of calamine lotion helps decrease stretch marks.
Kaolin clay, present in this Lacto Calamine lotion, helps draw out extra oils from the skin. If your acne problem is caused by too much oil on your face, this lotion is for you.
We suggest you try it if you occasionally get pimples and have oily skin. Before using it for severe or cystic acne, perform a patch test.
Here's a simple Lacto calamine and Turmeric treatment for acne-prone skin. This unique mixture controls the skin's oil production while also controlling acne breakouts.
It helps to lessen the redness, itching, and irritation of the skin that active acne causes. This skin relief product for photosensitivity also lessens the redness and burning feelings produced by exposure to the sun.
How to use:
Add one tablespoon of Calamine lotion and a pinch of turmeric in a bowl.
Aloe vera gel can be included as well for improved consistency.
Just combine, and done!
Apply a generous layer of this to the affected skin.
You may either leave it as your regular moisturizer or wash it off with normal water.
4. Lacto Calamine Lotion for Dark Spots
When you have a lot of black spots on your skin, it makes your skin look dry and lifeless. This Lacto Calamine lotion is a lifesaver because it brightens and beautifies your skin while bringing out its natural beauty.
Applying Lacto Calamine regularly will help you treat pigmentation and dark spots thanks to the exclusive Kaolin Clay Therapy. Yes, you read that correctly.
Acne marks and blemishes are prevalent problems among people of all ages. Pigmentation near the mouth and nose is another common source of irritation. Apply a uniform layer of Calamine lotion and aloe vera gel to the affected area.
The aloe vera plant contains an active substance called aloin. Aloin and the plant's leaf extract have been shown in studies to have skin-lightening effects.
People frequently use it to remove uneven skin and brighten blemishes and dark spots. The main component of Lacto calamine, kaolin clay, is also a skin-friendly method for minimizing skin discoloration.
How to use:
You need equal parts of Lacto calamine lotion and Aloe vera gel to remove dark spots.
Apply the combination to the affected place after properly combining the ingredients.
Allow it to rest for a few minutes for optimal benefits.
5. Lacto Calamine Lotion for Skin Brightening
Lacto Calamine is a water-based lotion containing Kaolin clay that absorbs extra oil and gives a clear matte appearance daily. This lotion helps in giving the skin a light texture.
In addition to being a moisturizer, Lacto calamine is also used as a face pack for body polishing. Rice flour and honey are the most effective natural exfoliators for removing dead skin.
So, Lacto calamine is the best option for skin brightening and polishing. Honey provides a healthy dose of nutrition, while the kaolin clay in Lacto calamine helps in deep cleaning.
How to use:
To produce a body exfoliant for skin whitening, you'll need rice flour, honey, and calamine lotion.
Add honey, one spoonful of rice flour, and two tablespoons of Lacto calamine. For the desired texture, blend thoroughly.
To acquire radiant skin, use this in the bath twice a week.
It cleanses and exfoliates the skin softly. Without drying out the skin, it moisturizes and brightens.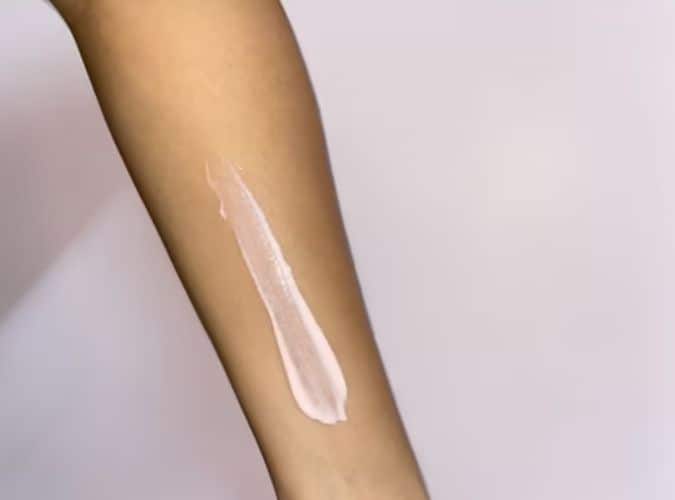 6. Lacto Calamine Lotion for Eczema
Calamine lotion is a useful natural therapy for eczema symptoms. Calamine lotion's zinc oxide is essential for treating psoriasis and eczema. It is a strong anti-inflammatory substance that treats the inflammation, itching, and dryness caused by various skin disorders.
It helps the skin to preserve hydration. Because of eczema, your skin is less able to retain moisture. A protective barrier is created on top of your skin by applying calamine. This barrier helps your skin in retaining moisture.
Since it keeps the skin dry, calamine lotion is efficient in treating eczema and related conditions. Simply apply a combination of calamine lotion and Tea Tree oil. Many people with eczema use tea tree oil to reduce irritation and inflammation.
How to Use:
Add some drops of Tea Tree oil and one tablespoon of Calamine lotion.
Apply to the affected area after thoroughly blending to create a smooth texture.
7. Lacto Calamine lotion for Sun Protection
It works as a lotion for sun protection. Applying calamine lotion before going outside in the sun is a good idea if you have run out of sunscreen. It will protect your skin from the sun's rays and the damaging effects of pollution and other environmental elements.
Sunburn is fairly common nowadays because we can't stay inside all day. Eventually, we have sunburns, rashes, and pimples in the evening. Applying calamine lotion to the affected areas will take care of these skin issues.
Sunburns frequently cause severe irritation and redness. These initial symptoms can be alleviated by using calamine lotion. Also, it could hydrate and calm the affected dry areas.
If the little blisters split, apply antibiotic cream rather than calamine lotion. If the rash worsens, get medical attention.
8. Lacto Calamine lotion as Night Cream
Using calamine as a night cream will help your skin become calmer and more soothed overnight, reducing any redness or irritation as you sleep. You have a better chance of waking up with an even complexion because of this. The desire to dry out your skin when you have acne or breakouts exists. However, it also requires soothing and hydrating.
One advantage of night cream is that it calms and soothes the skin as you sleep and forms a protective layer on your skin.
Here is a simple night cream formula using Lacto calamine, vitamin E, and rosewater. Rose water helps in the natural hydration of the facial skin, while Vitamin E can smooth, renew, and improve skin tone.
How to Use:
Take one vitamin E capsule, some rosewater, and calamine lotion.
Make a silky paste, then use it as a night cream.
9. Lacto Calamine lotion for Long-lasting Makeup
Calamine lotion can be used as a makeup base because it prevents your makeup from removing, allowing it to last longer. It is a primer that makes makeup easier to apply and lasts longer.
It is a water-based lotion with a three-action formula that clears clogged pores, removes excess oil, and leaves skin problem-free. The Kaolin Clay solution offers to absorb extra oil from the face, giving you an oil-balanced appearance for up to 8 hours.
Sale
Last update on 2023-09-13 / Affiliate links / Images from Amazon Product Advertising API
Lacto Calamine Lotion Side Effects
Lacto Calamine can be applied as a daily moisturizer after cleaning your skin. It has no side effects and can be used overnight. Due to its efficacy, Lacto Calamine Lotion is unlikely to cause any negative effects, although other medication Calamine Lotions might. In fact, combined with controlling your sebum production, its natural cooling ability helps relieve your active acne. However, the perfume in it could affect people with sensitive skin.
Overview
So, these are some of the Lacto Calamine lotions uses that everyone can test at home. Lacto calamine is a skincare product that works effectively for all skin types and issues. It is a powerful skincare solution that helps remove excess oil while retaining your skin's vital oils to be hydrated.
Frequently Asked Questions
Does Lacto calamine lotion clog pores?
Lacto Calamine does not contain oil. It is a water-based lotion with a thin, non-greasy texture that does not clog skin pores and prevents all skin issues, including breakouts, pimples, and acne.
Can you leave Lacto calamine lotion on overnight?
It can be used as a daily moisturizer to calm your skin and treat acne. However, if you have sensitive skin, you might need to wear it for a shorter period.
What is the difference between purple and green Lacto calamine?
The green Lacto Calamine contains aloe vera extracts and is better suited for normal to combination skin types, whereas the purple Lacto Calamine is designed specifically for oily skin.