I will tell you about my experience with Mamaearth Skin Illuminate Vitamin C Face Serum today. You're surely known of the skin-health benefits of vitamin C serum.
This serum works as a skin radiance booster and is essential in your skincare routine. Vitamin C is popular in the skincare industry.
It is, after all, the primary focus of all skincare products, and with good reason. So, let's get this review started.
Mamaearth Skin Illuminate Vitamin C Serum Review
Mamaearth illuminate face serum contains active ingredients such as vitamin C, turmeric, nymphaea alba flower extract, and squalane.
Mamaearth Skin Illuminate Face Serum with Vitamin C & Turmeric for Healthy Skin includes antioxidant vitamin C, which illuminates the skin and may help with pigmentation reduction. It may help reduce acne-related brown spots, but it is unlikely to help decrease pitted scars.
This face serum can be used during the day or night. Also, Mamaearth vitamin c serum uses as a face cream and moisturizer to hydrate, protect, and nourish your skin.
Product Details
Vitamin C and turmeric work together to give you a healthy glow while also reducing hyperpigmentation and wrinkles in early wrinkle-prone spots like crow's feet and smile lines. Vitamin C is a well-known skincare ingredient that has long been a go-to remedy for various skin problems.
After the mid-twenties, the body naturally reduces Squalane production, resulting in dull, dehydrated skin and early wrinkles. The cream helps in the plumping of the skin and decreases fine wrinkles.
Mamaearth vitamin c serum price:
MRP 349 for 15 ml
MRP 599 for 30 ml
You can get it discounted price on Amazon. (INR 478 for 30 gm. on Amazon)
Mamaearth vitamin c serum Ingredients
Full Ingredients List: Aqua, Sodium Palmitoyl Proline (and) Nymphaea Alba Flower Extract, Caprylhydroxamic Acid (and) 1, Sophora Flavescens Root Extract, Sodium Hydroxide, Glycerin, Squalane, Sodium Metabisulphite, Triheptanoin, Tetrahydrocurcumin (Turmeric), Scutellaria Baicalensis Root Extract, Glycyrrhiza Inflata Root Extract, 2-Hexanediol (and) Propanediol, Ethoxydiglycol, Sodium Hyaluronate, Dimethylmethoxy Chromanol, Acrylate Crosspolymer, Diethylhexyl Carbonate, Caesalpinia Spinosa Gum, Physalis angulata Extract (and) Caprylic/Capric Triglyceride, Behenyl Alcohol, Magnesium Ascorbyl Phosphate (Vitamin C), Cetyl Ricinoleate, Butylene Glycol, and IFRA Certified Allergen Free Fragrance.
Made without: This face serum is free of harmful toxins such as Sulfates, Paraben, SLS, Petroleum, Artificial Preservatives, & Colors.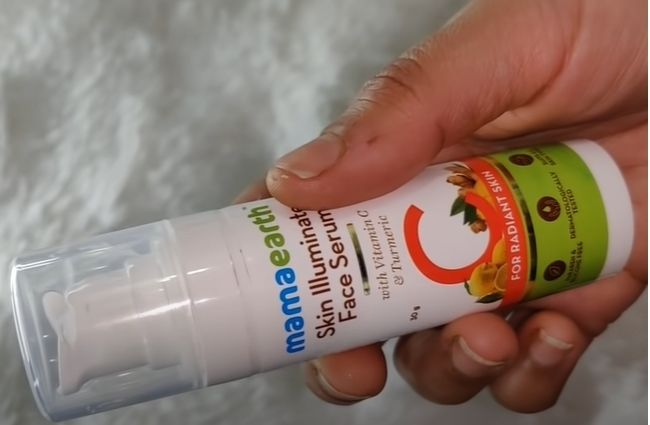 What the product claims:
Fast absorbing and non-greasy
Reduces hyperpigmentation
Gives Your Face a Radiant Glow
Firms skin and reduce fine lines
Safe for all skin types
My write-up on Mamaearth Vitamin C Serum Review
For a long time, this Mamaearth serum has been the focus of attention. So I ordered it from Amazon. This is the first time I've purchased Mamaearth's skin illuminating serum, and I've just had the serum for two weeks and am writing this review now.
What I liked about it was that it effectively reduced my tan in just 14 days. In 7-8 days, it begins to work on my skin, drying out my pimples and fading my acne scars.
Two pumps of the serum are sufficient for the entire face; a 30 gm bottle easily lasts three months. My complexion now appears to be beautiful, and my dark spots have faded. I'm not a huge fan of makeup, but I prefer to maintain my skin looking healthy and natural.
Although the product claims to be a fast-absorbing serum, it takes some time to absorb. Once absorbed, however, it genuinely works.
It has a sweaty feel and feels a touch heavy on my greasy skin. It's also a bother to use throughout the summer because it may simply come off with sweat.
It's greatly enhancing my skin and helping it to glow all day. It makes my skin feel so good before I apply my moisturizing cream.
I use it after cleansing my skin with Mamaearth vitamin c face wash to level out the complexion and is excellent for dry skin.
It gradually decreases acne and scars. Because I have combination skin, my skin gets dry in the winter, and I've had acne issues.
This serum worked wonders for my skin, and it helps to reduce spots and rejuvenation my skin's health and radiance. Yet, this product is not suitable for oily skin; however, I believe it is suitable for dry skin.
It gradually begins to show results after two weeks. It didn't give me much shine, but it made my skin feel healthy and moisturized. My skin was also tightened, and it no longer appears dull, and the skin tone is more even. 
It is mild on the skin and doesn't leave a greasy residue. My skin no longer appears dull, so it is the greatest serum for dull skin. It didn't do much to help with pigmentation, but it did brighten my skin a little.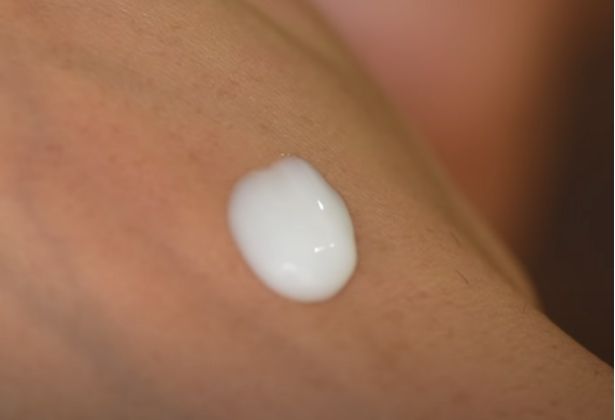 Packaging
This product is packaged in a tiny carton with a 30gm serum inside. It comes in a bottle with a pump dispenser, which is the greatest feature of the product, in my opinion. Everything is written clearly on the package, so if you are worried about the ingredients or whether or not this will suit your skin type, you can see everything. Overall, it's a decent, easy-to-use, and travel-friendly product. The product is quite light.
Consistency
It has a well-balanced texture that isn't too heavy or too light, and it's a little more watery.
Fragrance
It smells lovely and has an orange-like scent.
Color: Translucent White
Sale
Last update on 2023-11-13 / Affiliate links / Images from Amazon Product Advertising API
How to use mamaearth vitamin c serum?
Following a thorough cleansing and toning of the face.
Dispense the serum on a fingertip.
Apply dots across the neck and face.
Gently massage the serum into your skin until it is entirely absorbed in a circular upward motion.
Apply Mamaearth Oil-Free Face Moisturizer afterward.
Apply twice a day for optimal effects.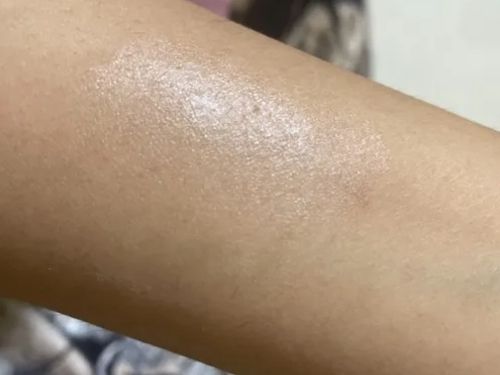 Garnier vitamin c serum vs Mamaearth vitamin c serum
Mamaearth serum is more expensive than Garnier serum. The significant difference is that Garnier Vitamin C serum has a 30x vitamin C content. In contrast, Mamaearth Vitamin C serum does not clarify the specific vitamin C portion anywhere on the label. Garnier's face serum contains 30X Vitamin C and yuzu lemons. These ingredients instantly brighten the skin and decrease the appearance of spots. Active ingredients like turmeric and squalene in Mamaearth help hydrate, brighten and give your skin a natural glow. Overall, I find Garnier's vitamin C serum more effective than Mamaearth's.
Mamaearth Vitamin C Serum Benefits
There are many benefits of using Mamaearth skin illuminate face serum as it is loaded with natural ingredients and active ingredients that work amazing for the skin.
Vitamin C is a potent antioxidant that prevents dark spots and aids in inhibiting melanin production. Vitamin C helps the texture of your skin appear softer and tighter by stimulating cells called fibroblasts that produce new collagen, in addition, to reducing the look of fine wrinkles. It is beneficial to skin healing.
Nymphaea Alba Flower Extract has a hydrating, nourishing, and rejuvenating impact on the skin. It improves the skin's texture, strengthens capillaries, and soothes inflammation, redness, and infections. This remedy can help to lessen fine lines, wrinkles, and scars. 
Turmeric has always been a favorite cooking ingredient for brightening and shining skin that lasts in homemade and cosmetic skin care treatments. It also has antioxidants and anti-inflammatory properties, and these features give the skin a lustrous sheen and a healthy glow. It also revitalizes the skin by restoring its natural brightness.
Squalane is a natural detoxifier that also protects and moistens the skin. It improves suppleness, making skin appear more youthful and healthy. It's high in antioxidants, which battle free radicals and skin damage. Squalane promotes collagen formation, which helps to tighten the skin. It contains anti-inflammatory properties, as well.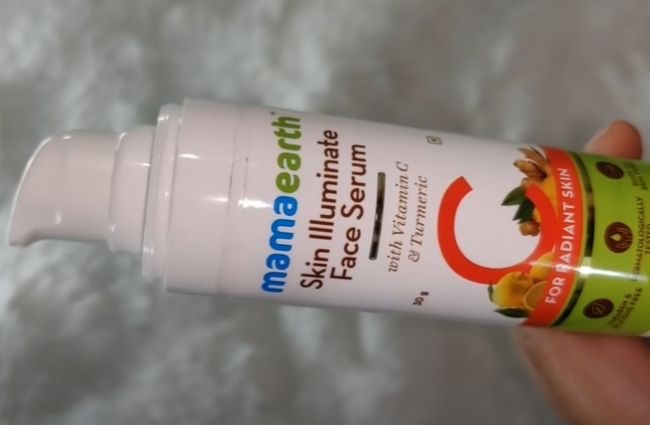 Pros of Mamaearth Vitamin C Serum
Dermatologically tested
Light-weight 
Absorbs in the skin instantly
Hydrated the skin well
Non-irritating formula
Skin glow
Non-greasy
A small quantity goes a long way
Cons of Mamaearth Vitamin C Serum
It's a bit on the pricier side
The brand hasn't specified the percentage of vitamin C.
Mamaearth vitamin c serum side effects
Like every skincare product, vitamin C serum may have side effects in many people. I experienced a little redness and small acne bumps on my forehead when I first used it, and my skin hasn't had any rashes, redness, or irritation since then. Mamaearth Skin Illuminate Face Serum is not listed as non-comedogenic on the Mamaearth website. Because various people react to products differently, we can't say which items will clog pores in any skin type. Before using this serum, we recommend completing a patch test if you're prone to breakouts and acne.
Shelf life: Two years
Overview
Overall, Mamaearth Skin Illuminate Face Serum is beneficial to the appearance of healthy skin and provides a natural glow. It can be used to keep skin hydrated and balanced. This serum helps in drying acne and the reduction of acne scars. It has highly potent vitamin c that lightens uneven skin tone. I would advise anyone to purchase it without hesitation; trust me, you will not be disappointed.
Last update on 2023-11-09 / Affiliate links / Images from Amazon Product Advertising API