Serums and essences are extremely beneficial to the skin. Some immediately absorb and deeply hydrate dry skin.
Others, such as antioxidant serums, protect the skin from environmental harm while also reducing wrinkles and fine lines.
And some are excellent for evening out skin tone, smoothing texture, and making your face appear more vibrant.
Isn't that all fantastic? However, If you have sensitive skin, you understand the importance of using cosmetics carefully.
You can't just apply any serum to your face because it could irritate your skin, produce more dryness, or even induce breakouts.
The following products in your skincare routine can benefit from the usage of the essence. When L'Oreal Paris Crystal Micro Essence was first introduced, I began using it. Therefore, I'm going to talk about my experience with Loreal Paris Crystal Micro Essence today.
L'oreal Paris Crystal Micro Essence Review
It contains the brightening component salicylic acid, which helps remove dead skin cells, stimulates skin renewal, and enhances skin texture.
Salicylic acid derivatives help to remove old and dull dead skin. At the same time, Centella Asiatica is known to heal and enhance skin suppleness, and it has a liquid consistency but is highly effective.
L'oreal Paris Revitalift Crystal Micro-Essence has a micronized technology that allows it to absorb up to 10 layers of skin.
L'oreal Paris Revitalift Crystal Micro-Essence is lightweight and gets absorbed into the skin quickly, and can be used by people with normal, oily, combination, and acne-prone skin.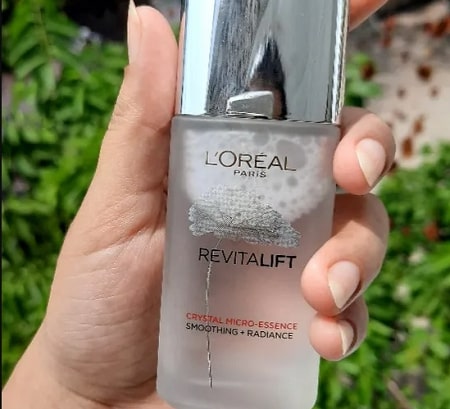 Product Details
The latest skincare innovation from L'Oreal Paris Crystal Micro Essence is packed with micronized technology to expose your crystal-clear bright skin.
Its powerful components, such as brightening salicylic acid, help to speed up skin rejuvenation and exfoliate gently to improve pores and texture.
Skin brightening actives power each skin-refining droplet to reveal brighter, more refined skin with minimized pores.
Price
MRP 299 for 22 ml
MRP 639 for 65 ml
MRP 1400 for 130 ml
L'Oreal Paris Crystal Micro Essence Ingredients
Aqua/ Water, Alcohol, Salicylic Acid, Acetyl Trifluoromethylphenyl Valylglycine, Sodium Hydroxide, Hydroxyethylpiperazine Ethane Sulfonic Acid, Ppg-6-Decyltetradeceth-30, Caprylyl Glycol, Propanediol, P-Anisic Acid, Madecassoside, Limonene, Adenosine, Faex Extract/ Yeast Extract, Capryloyl Salicylic Acid, Disodium Edta, Parfum/ Fragrance, Butylene Glycol, Benzyl Salicylate, Linalool, Benzyl Alcohol, Pentylene Glycol, Tocopherol (F.I.L B230141/1)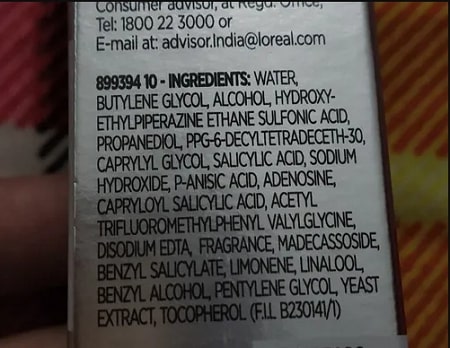 What the product claims:
Get crystal clear skin in just seven days
From the inside out, gently repairs, plumps, and moisturizes skin for smoother, younger-looking skin.
Reaching up to 10 skin layers to get crystal clear and bright skin tone.
Dead skin cells are exfoliated, and skin rejuvenation is accelerated.
Sale
Last update on 2023-11-12 / Affiliate links / Images from Amazon Product Advertising API
My write-up on L'oreal Paris Revitalift Crystal Micro Essence Review
I purchased l'oreal revitalift essence after knowing that it contains salicylic acid and other skin-lightening ingredients. I started with the small one since I wanted to see how it worked.
I noticed a dramatic reduction in my scars and acne, as well as a significant brightening of my dull skin. Also, it didn't cause breakouts. Although the dark spots have not entirely disappeared, there has been a noticeable improvement.
The results are pretty good on my skin; it gave me the benefits some days, and it's an effective moisturizer. It effectively hydrates without irritating the skin.
It helps in achieving a natural shine that gradually fades with time. It helps to show bright, clear skin that is plumped with hydration after usage.
It's non-sticky, water-based, that absorbs faster than other serums. So, it moisturizes oily skin well without making the skin greasy. My facial skin appears healthy, vibrant, and thoroughly hydrated, with no stickiness on the face.
Therefore, this water-based essence can be used as a moisturizer for oily skin; however, if dry skin, people need to follow up with a moisturizer and a broad-spectrum sunscreen.
This Crystal micro essence penetrates deeply into the skin and enhances its appearance of the skin. It genuinely lightens and clears my skin.
Also, This essence refreshes and hydrates my skin. It exfoliates the skin and smoothes it out. This essence can be used in both the winter and the summer. However, results take a month to appear, so be patient and do it.
I apply it as a base before applying makeup. It gives out the required radiance. It is ideal if you don't like to apply moisturizer.
L'Oreal's Crystal Essence is a salicylic acid-based product. This micro essence does exactly what it says it does. It provides me a crystal-like smooth and bright, youthful skin.
Also, this micro essence gradually reduces pigmentation, uneven skin tone, dullness, and skin imperfections, resulting in beautiful, bright, and even clear skin.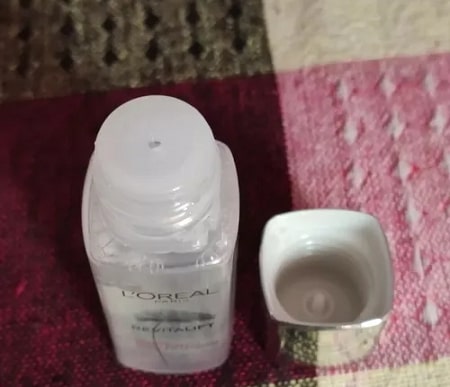 Packaging
l'oreal crystal micro essence is packaged in a glass bottle with a flip-flop lid. The glass container is a little heavy that closes tightly to keep leaks at bay. It arrives in a white box, and the bottle itself is sealed on top. The bottle is also available in a travel-friendly compact version.
Fragrance
The smell is very mild and pleasant. Its delicious aroma creates a luxurious mood.
Texture
The consistency is light, and the product itself is transparent and runny, nearly like water. The essence has a non-sticky, ultra-lightweight watery feel that penetrates fast into the skin.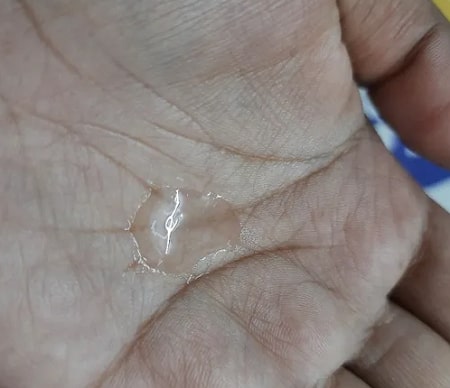 Pros of L'Oreal Paris Crystal Micro Essence
Pleasant scent
Three sizes available
Adds shine and brightness to the rough skin
It did not trigger breakouts
Lightweight and non-sticky
Quick absorption
Absorbs deeper into the skin
It's suitable for both summer and winter.
It is non-irritating to sensitive skin.
Moisturizes the skin
Softens and moisturizes the skin.
Skin feels alive and fresher
Cons of L'Oreal Paris Crystal Micro Essence
Expensive in comparison to the results.
For its runny water-like texture, a pump dispenser would have been optimal.
Do not give results in 7 days as claimed.
Contains alcohol.
Due to the presence of alcohol, it is not ideal for dry skin and may cause dryness and itching.
Due to the presence of salicylic acid, it may not be suitable for severely sensitive skin.
Sale
Last update on 2023-11-12 / Affiliate links / Images from Amazon Product Advertising API
L'oreal Paris Revitalift Crystal Micro Essence Side Effects
I didn't have any severe skin reactions. However, after the first 3-4 days of use, I noticed a small red bump on my forehead. For dry and sensitive skin, the alcohol in this essence may cause irritation and dryness. Yet, not everyone is allergic to alcohol or avoids it in their products.
Salicylic acid can also irritate delicate skin, yet it didn't bother my sensitive skin at all. Do a few days of patch testing, and always apply a moisturizer to lock in your moisture. Your skin can be damaged if you don't use a moisturizer after using a serum or essence.
Overview
Loreal crystal micro essence becomes a part of my skincare routine. The benefits of essence are similar to those of serum. The difference is that it absorbs deeper into your skin layers, balancing the complexion and helping in pore cleansing.
It's translucent, feels lightweight on the skin, and absorbs rapidly. Bonus points for hydrating, calming, and relaxing the skin, as well as making it pimple-free and glowing. If you're looking for a decent toner or essence, go no further. It is something I would highly recommend.
Frequently Asked Questions
Is Loreal crystal micro essence a toner?
Because it is an essence, the Loreal micro essence is somewhat thicker than a toner but lighter than serums. Essence can be applied after toner and before serum because its runny consistency spreads quickly on the face.
What is the use of Revitalift crystal micro essence?
It controls excess sebum, minimizes pores, boosts skin elasticity, and gently exfoliates dead skin cells to reveal brighter skin. This essence also hydrates the skin, leaving it looking healthy and hydrated.
Is L Oreal Paris Revitalift crystal micro essence good for oily skin?
Water-based moisturizers that are lightweight and won't clog your pores are good for oily skin people. Revitalift Crystal Micro-Essence by L'Oreal Paris feels very light on the skin, so it is a great choice for oily skin to maintain moisture.
How to Use L'OREAL Revitalift Crystal Micro Essence?
Pour 4-5 drops on a palm and spread it between your palms after washing your face. Then tap on your entire face softly. After cleansing and before applying moisturizer, use it every morning and night.
Is L Oreal Paris Crystal Micro essence good for acne-prone skin?
This micro essence contains salicylic acid, an anti-inflammatory that is especially beneficial for acne-prone skin. The best part is L'Oreal Micro Essence didn't cause any breakouts.
Last update on 2023-11-12 / Affiliate links / Images from Amazon Product Advertising API