Cleansing or washing is the first step in a skincare regime that reduces excess oil, grime, and impurities. Therefore, your face feels refreshed and eliminates tiredness throughout the day.
Mamaearth vitamin c skincare range offers face serum, face wash, sleeping mask, and face toner. Mamaearth products are known for their natural ingredients.
Vitamin C is key to having a soft, even, and glowy complexion. Therefore, today I am sharing a review of Mamaearth Vitamin C Face Wash with Vitamin C and Turmeric for Skin Illumination.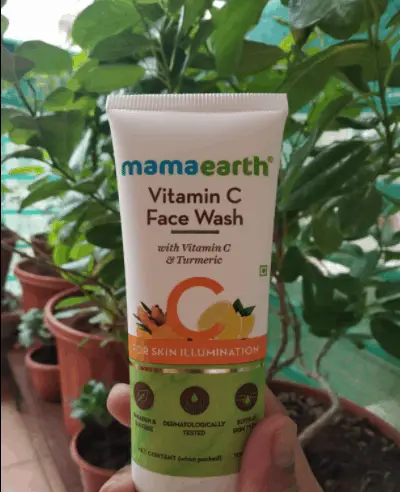 Mamaearth vitamin c face wash Review 
Dermatologically tested, Vitamin C Face Wash is formed with natural ingredients without toxic chemicals. So, it is reliable to use for all skin types.
It is a mild face wash that removes impurities from the skin and gives a refreshing effect on my skin. It provides a lift of freshness to my face, and I felt my skin become softer after utilizing this face wash. Vitamin c and turmeric provide added natural glow. 
It cleans my face thoroughly and feels so refreshed. It is made with no added chemicals and is suitable for both males and females, and is good for sensitive skin because it has turmeric. It is not quite well for acne-prone skin but tea tree face wash from mamaearth is the best solution for pimples.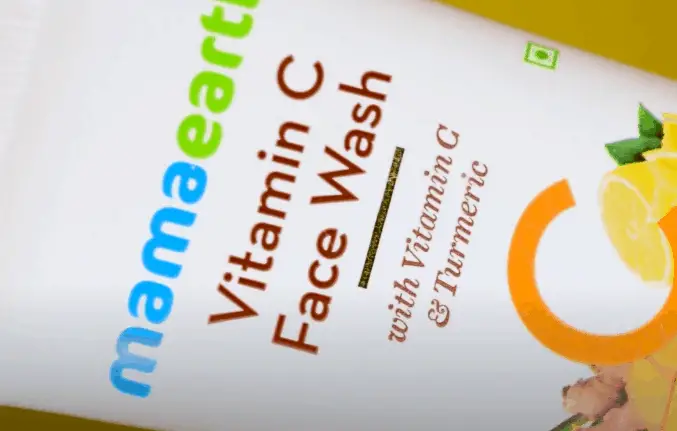 Product details
Mamaearth face wash is blended with the goodness of turmeric and Vitamin c that has brightening properties that enhance the glow of the face.
The brand says it repairs the skin by increasing collagen production and blood flow, making the skin radiating and glowing.
Price
Sale
Last update on 2023-11-11 / Affiliate links / Images from Amazon Product Advertising API
Mamaearth vitamin c face wash ingredients
Aqua, Glycerin, Turmeric Extract, Lemon Oil, Castor Oil, Neem Leaf Extract, Aloe Vera Extract, Disodium Cocoamphodiacetate, Sodium PCA, Sodium Lauroyl Sarcosinate, Potassium Sorbate, Magnesium Ascorbyl Phosphate, Cocamidopropyl Betaine, D Panthenol.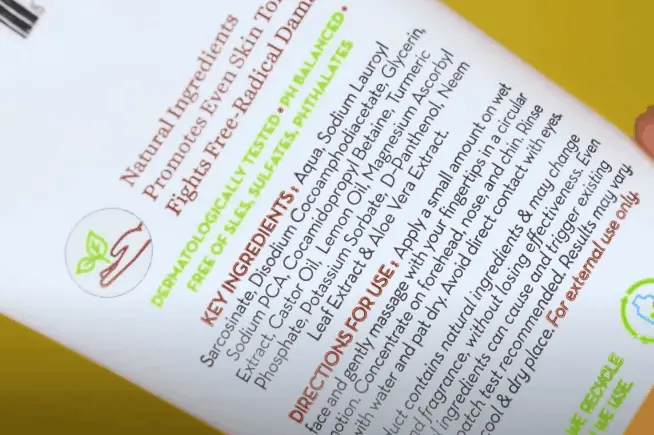 Made without: 
The face wash is free from Parabens, Sulfates, SLS, and Mineral Oils
What the product claims:
Ideal for everyday use, this face wash suits all skin types, holds dampness, controls overabundance of oil, and battles free radical harm.
My write-up on Mamaearth vitamin c face wash Review
Lately, I have attempted numerous Vitamin C-based products from various brands, and I track down this specific face wash from mamaearth. Also, I have tried many mamaearth products like Mamaearth aloe vera gel, Mamaearth Onion shampoo, and an onion hair mask.
The face wash is made with a combination of turmeric and vitamin c, both of which are excellent for anyone's skin. I have used it regularly for two months.
Mamaearth face wash with vitamin c thoroughly cleans my face and leaves a smooth feel to the skin after wash. It helps to control excessive oil and retains moisture for my dry skin tone.
If you have a sensitive or oily skin type, you may give it a try without any doubt as it is liberated from harsh chemicals, and said both men and women could use it.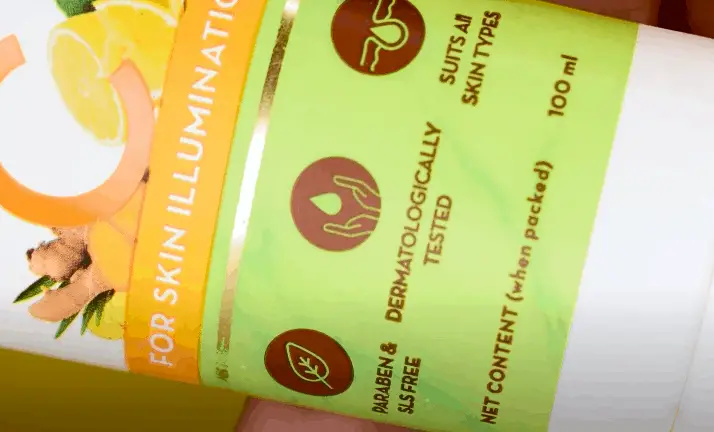 Mamaearth vitamin c face wash price in India is 249 rs for a 100 ml quantity which is quite reasonable for such an amount. So, it is affordable for anyone.
The brand claim it has vitamin c however it has simply lemon essential oil. Vitamin C doesn't exist in lemon oil as it is a water-soluble substance. But the product is very nice for all skin types.
It brightens my skin and provides hydration to my dry skin type. The face wash contains a very soothing smell that is making ideal for people who have sensitive skin.
This vitamin c face wash may be suitable for everyone as it doesn't harm your skin because it has no parabens and sulfates.
One negative thing for me is that the product comprises their packaging; it promotes even skin tone; I think that face wash is for cleaning, not lightening the face.
It cleans my face thoroughly and feels so refreshed. It is made with no added chemicals and is suitable for both males and females, and is good for sensitive skin because it has turmeric. 
It comprises turmeric, lemon oil, and neem's integrity, which helps battle against breakouts and makes my skin shine. The most impressive aspect is it is gel-based. It truly makes my skin youthful and radiant. 
This turmeric face wash makes my face squeaky wipes without drying it out, and it quickly lights up my dull face during summer. Additionally, it's synthetic-free, so it's best for my delicate skin, and it gives a very cooling impact, so I love it, particularly during the hot summers. 
This face cleanser doesn't exhaust my skin as other face washes; however, this truly soothes my skin. So, I can say that it is one of the best vitamin c facewash in India.
Mamaearth vitamin c face wash is more moisturizing and hydrating than ubtan face wash. Also, more ideal for dry skin types. Ubtan face wash may dry out the skin. Again, mama earth face wash with vitamin c doesn't come with a foaming silicone cleanser brush similar to foaming face wash.
The lemon content refreshes the skin and soothes it. The lemon content also helps in recovering acne and irritation. Turmeric helps in giving a glow to the skin. Also, aloe vera provides a glow and improves the cells.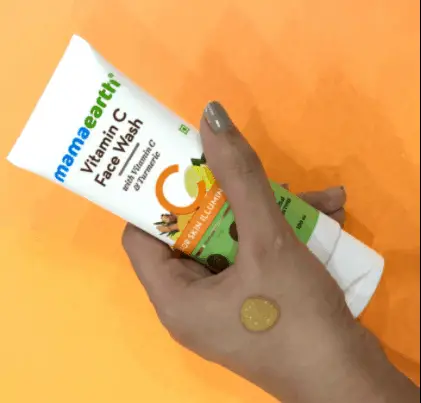 This face wash gives great saturates to your skin giving it a moment more attractive sparkle. Its high-level skin lightening-up method is imbued with nutrients to provide you with brilliant, impeccable skin.
Its soft, rich texture suits all skin types and is amazing to include in your skincare routine. Thus, for anybody searching for a decent homegrown face wash, this is the ideal one.
Many people are confused between the two most famous natural vitamin c face wash, Mamaerath, and WOW. There is not much difference between them. Both are chemical-free and enriched with vitamin c. Also, they work almost the same. But the main difference between them is wow vitamin c face wash comes in a massager brush face wash that exfoliates the skin and quickly removes dead skin cells.
[Read more Indulekha hair oil Review]
Packaging
The brand mama earth uses a marked white color with green accents packaging for their products, and this face wash is also stuffed in a white and green shade tube. The tube is very convenient to use, sturdy, and leakproof. All the information about the product is mentioned on the tube.
Color: Light yellow color gel
Consistency: It has a liquid gel-like texture.
Fragrance: It has a light scent of orange which is refreshing.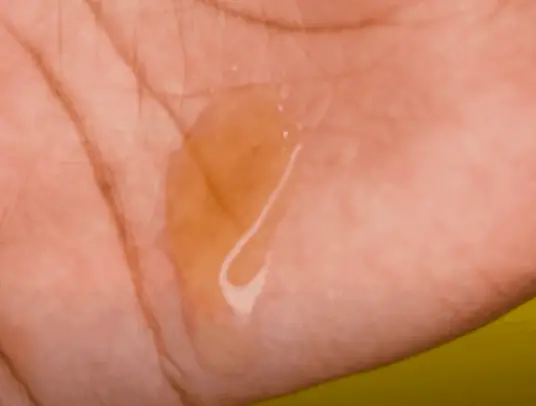 How to use mamaearth vitamin c face wash?
Take a required amount in your palms and rub for lathers well. Now, gently massage the wet face using your fingertips in a circular motion. Wash off with normal water and pat dry.
It can be used twice a day for better outcomes. Also, I used it two times in my morning skincare routine and nighttime before bed. You can use mamaearth skin illuminate face serum for more glowing skin.
[Read more WOW Skin Science Aloe Vera Gel Review]
Mamaearth vitamin c face wash benefits
1. Brightens skin
It has active vitamin C that improves the skin tone and helps to achieve a skin radiant glow. It prevents premature aging and fine lines.
2. Fights free radical damage
This facial cleanser has Vitamin C, and turmeric eliminates impurities and reduces signs of aging, giving healthy and radiant. Vitamin c is excellent at combating free radical damage making your skin bright and firm.
3. Smoothing and firming the skin
Natural ingredients in this facial cleanser provide radiance along with protection from sun damage. Vitamin C likewise helps in softening and firming the skin by empowering the recovery of new skin cells.
4. Gives the skin a natural glow
Vitamin C and Turmeric's antioxidative properties help remove dead skin cells and enhance the skin's natural glow.
5. It Doesn't dry out the skin
Turmeric is known for deep cleansing and exfoliating the skin to eliminate pollutants like dead skin cells. It is mild on the skin, and aloe vera helps keep skin hydrated and soft because it is an excellent source of moisturization.
Pros of Mamaearth vitamin c face wash
Tubelike packaging, leakproof
Reasonably priced
Cruelty-free
Doesn't dry out the skin
Great cleanser for all skin types
Diminishes dullness
Hypoallergenic
Good for sensitive skin
Cons of Mamaearth vitamin c face wash
No illuminating effects
No even skin tone
[Read more Prolixr Detoxifying Sea Algae Mask Review]
Mamaearth vitamin c face wash side effects
I didn't experience any inflammation, irritation, redness, itchiness, or any other allergic reaction. Because it is an organic face wash that doesn't contain any harsh chemicals, you can do a patch test before using it. If there are no side effects happen, you can apply them to your face.
Shelf life: 2 years from manufacturing date
Availability: Easy
Where to buy: You can easily purchase e-commerce sites like Amazon, Flipkart, Nykaa, or its official site, mamaearth.
Overview
This dermatologically-tested face wash lathers well and is suitable for all skin types. It is an organic gel-based facial cleanser to help skin repair, reduces acne spots, and vitamin c for skin brightening. It doesn't give any skin irritation or skin inflammation as this mamaearth facial cleanser is made with all organic ingredients without any toxin elements.
Frequently Asked Questions
Is MamaEarth Vitamin C Face Wash good?
This product is a fantastic combination of science and Ayurveda with the goodness of vitamin c, aloe vera, and turmeric that reduces dark spots and reverses sun damage boosts blood circulation, and gives your skin youthful suppleness.
Is MamaEarth Vitamin C Face Wash good for oily skin?
Yes, a unique combination of Vitamin c and turmeric helps remove excess oil from the skin and gives an oil-free, non-greasy appearance.
Is Mamaearth Vitamin C Face Wash good for acne?
This natural face wash contains the key ingredient turmeric which has anti-bacterial properties to cure acne. Also, lemon oil helps to fight against acne and helps to prevent the occurrence of new pimples. So, this face wash is suitable for acne-prone skin. 
Is Mamaearth vitamin c face wash good for dry skin?
Yes, This facewash with vitamin c removes dirt efficiently and gently gives a subtle glow. It assists with controlling excessive oil and holds the dampness and hydration for dry skin. It cleans the face without drying it out.
Last update on 2023-11-11 / Affiliate links / Images from Amazon Product Advertising API