Chemically formulated moisturizers are not always suitable for all skin types, and sometimes they can damage your skin as it is made with harmful ingredients.
But preparing DIY moisturizer at home is easy and safe for the skin. Natural skincare is best for your daily beauty regimen.
At the same time, you know which ingredients you are using, and you realize they won't ruin your skin.
So we came up with some Natural DIY Moisturizers that can easily be prepared at home with easy-to-find ingredients. Natural remedies help to soothe dry, irritated skin and maintain your skin's natural oil, called sebum.
NOTE: These face cream recipes are made with all-natural products. So their Shelf life is very limited. So, avoid making them in huge quantities.
Sale
Last update on 2023-09-14 / Affiliate links / Images from Amazon Product Advertising API
Here are some Simple and Organic Homemade DIY Face Moisturizer recipes.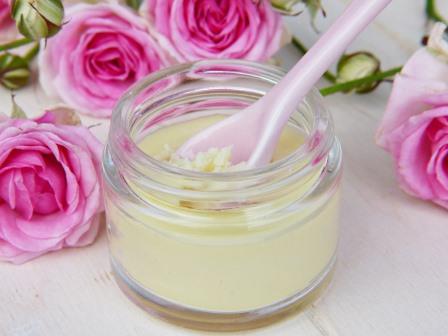 How to make DIY Face Moisturizer at Home
1. Aloe Vera Face Moisturizer
Required Ingredients:
4 tbsp of aloe Vera gel
2 tbsp of coconut oil
1 teaspoon of vitamin E oil
2 tbsp of almond oil
Procedures and Application:
Melt the coconut oil, use slow heat to melt this high-quality carrier oil, and set it aside.
Mix the almond oil aloe Vera and vitamin E well, then add the coconut oil and mix well again.
Store it in an airtight container and apply it to clean skin in the morning and evening.
Ideal For: Dry skin and Combination skin
Benefits:
Aloe Vera can do Marvel's for your complexion, especially if you deal with excessive dryness during winter. It targets restoring fibroblast cells in the skin, which shields your complexion from harmful UV radiation.
Almond oil is known for its high vitamin E and D levels which improve this moisturizer's capability of hydrating the skin and treating irritation and dryness. Also, it may reduce stretch marks.
2. Olive-oil Face Moisturizer
Required Ingredients:
1/2 cup extra virgin olive oil
2 capsules of vitamin E
2 tbsp coconut oil and
1 tbsp beeswax
Procedures and Application:
Combine the olive and refined coconut oil with the beeswax in a pan.
Let it simmer until all the oil is melted, then add vitamin E and wait for cooling down scoop in a jar and store it at room temperature.
You can apply the olive oil DIY Face and body moisturizer day and night.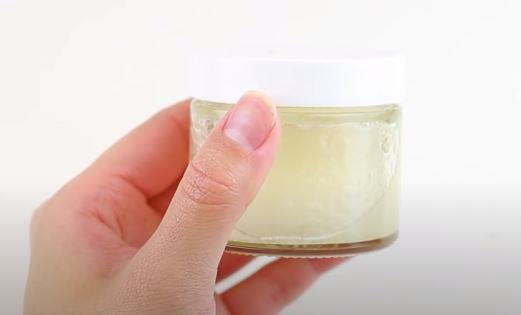 Ideal For: Acne-prone dry skin
Benefits:
The olive oil and coconut oil helps to lock in the skin's moisture deterring dehydration and dryness.
Vitamin E is acknowledged to be an extremely beneficial Moisturizer for acne-prone skin. It has excellent moisturizing properties that treat acne scars.
Beeswax works as a humectant which means it helps the skin remain hydrated. Also, Beeswax can make a protective layer that helps to seal moisture into the skin.
3. Jojoba Oil Face Moisturizer
Required Ingredients:
Jojoba oil
3 drops of frankincense essential oil
3 drops of lavender essential oil
Procedures and Application:
Just fill up a small dropper bottle with jojoba oil, and approximately it is 5 milliliters.
Now adds 3 drops of frankincense essential oil and add three drops of lavender oil.
Then give it a little shake and for daily moisturizing, apply a few drops of this all over your face every morning and night.
Ideal For: Acne-prone skin and oily skin in winter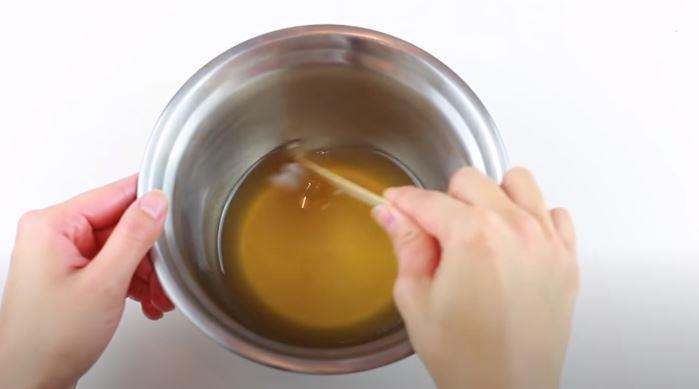 Benefits:
Jojoba oil works great for any skin type. It helps balance oil production by tricking the skin into producing less oil. It's additionally consumed by the skin effectively, so I never discover my skin feeling oily. This one works especially great for acne-prone skin.
Frankincense essential oil has antibacterial properties. It's a powerful astringent known to reduce acne and prevent wrinkles and fine lines. Its anti-inflammatory properties work as a wonderful scar healer, so it helps even out the skin tone.
Lavender essential oil is soothing and relaxing, but it also has natural antiseptic properties, and it helps reduce any redness on the skin.
Also Check: How to make Rose Water at home
4. Lemon butter DIY Face Moisturizer
Required Ingredients:
Juice of one lemon
2 tablespoons of avocado oil
2 tablespoons of Shea butter
1 vitamin E capsule and
5 to 6 drops of lemon essential oil
Procedures and Application:
Place all the ingredients together in a glass bowl and heat over a double boiler until a smooth uniform consistent paste is formed.
Remove from heat and transfer it to a jour to store it.
Apply it all over your face in the morning and before sleep to get moisturized, smooth skin.
Ideal for: Aging and Normal skin
Benefits:
Lemons provide a dose of the free radical-fighting antioxidant vitamin C, which helps keep skin even-toned. Also, It motivates your pores to close and your face to tighten, resulting in smoother skin.
Shea butter helps to make your skin smoother. Its aging properties reduce skin aging and promote skin cell regeneration.
Avocado oil helps to promote healthy skin.
5. Shea butter DIY Face Moisturizer
Required Ingredients:
1/4 cup of Shea butter
1/8 cup of sweet almond oil
A few drops of argan oil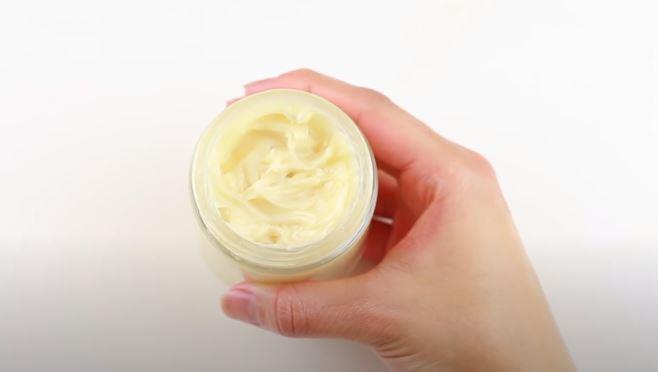 Procedures and Application:
Melt the Shea butter using a double boiler.
Simply you can boil some water in a saucepan and then place a bowl on top of that and then add the Shea butter and let it melt completely.
Once you've let it cool, you can add the sweet almond oil and argan oil and stir it together. Place it in the fridge and let it solidify for approximately one hour.
Now that it's firm remove it from the fridge at this point. You can add a few drops of your favorite essential oils and either stir or whip the mixture until it turns into a creamy consistency.
Now you can use this as a day or a night cream on a clean face. A little bit of this DIY Facial moisturizer goes a long way, so you only need to apply a very small amount.
You're all set if you're looking for a light moisturizer for the summertime or if you have oily skin.
Ideal For: Very Dry and cracked skin
Benefits:
If you tend to have very dry skin or if you're looking for a little extra moisture, then this cream moisturizer will do the trick for this.
Shea butter is naturally non-comedogenic, meaning it won't clog your pores. It's loaded with nutrients like vitamin A, vitamin E, and fatty acids that will provide you with deep moisture, and it has a natural SPF of 6 to 10. So it makes the perfect facial moisturizer.
Sweet almond oil is loaded with vitamin E, and it's very lightweight. So I think it's the perfect oil to mix with the already moisturizing properties of Shea butter, but you can also substitute the almond oil for jojoba or grapeseed oil.
6. Coconut Oil Face Moisturizer
Required Ingredients:
1/2 cup coconut oil
1 TSP vitamin E oil
6 to 8 drops of lavender or any essential oil
Procedures and Application:
This DIY Face Moisturizer is very easy to make. You take all the ingredients and mix them using a hand mixer, creating a smooth, creamy product.
If you don't have a hand mixer, you can heat the oil and mix other ingredients well and pour it into the jar to cool and store.
You can apply this DIY face moisturizer in the morning and evening. A small little dampness goes a very long way.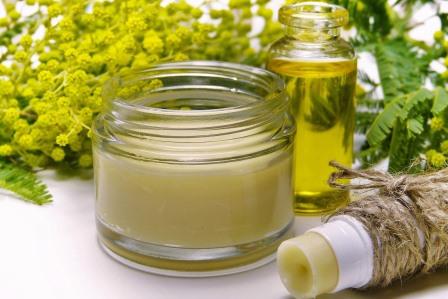 Ideal for: Wrinkle and Aging skin
Benefits:
Coconut oil is highly recommended for its fantastic nourishing features. Simultaneously, it has antibacterial antimicrobial, and antifungal properties, which implies that it acts comparatively as an antioxidant.
Vitamin E helps to repair and revitalizes the skin. It shields the skin from cracking and premature wrinkling while at the same time keeping it smooth and toned.
The lavender oil, on the other hand, loosens up the facial muscles. It contains antioxidants and protects the skin from the effects of free radicals.
Also Check: Mad Hippie Vitamin C Serum Review
7. Almond Oil Face Moisturizer
Required Ingredients:
1 tablespoon of almond oil
1 tablespoon of honey
2 tbsp of cocoa butter
2 teaspoons of rose water
A few drops of Rosehip seed oil or apricot seed oil (optional)
Procedures and Application:
Start by melting the cocoa butter and almond oil in a container.
Remove the mixture from the heat. Then add the rosewater and honey to it, give it a good mix, and cool it down.
Apply this DIY Face Moisturizer all over your face before sleeping and after waking up.
Ideal for: Sensitive skin
Benefits:
Almond oil is known to promote the health of your skin. It is loaded with vitamin E, potassium, zinc, monounsaturated fatty acids, and other essential vitamins.
Honey has antibacterial and nourishing properties, while Rosewater soothes irritated sensitive skin revitalizing it. Also, it focuses on washing away itchy, dead skin cells.
The apricot seed oil doesn't irritate the skin, making it an incredible DIY homemade moisturizer for sensitive skin types.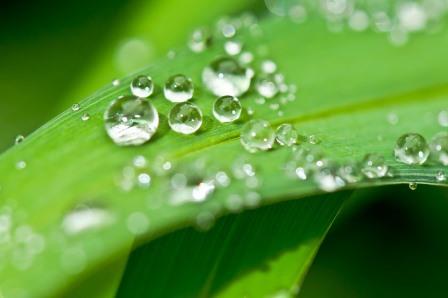 8. Gel-based DIY Face Moisturizer
Required Ingredients:
Aloe Vera gel
Jojoba oil
Tea Tree Oil
Lemongrass oil or carrot seed oil
Procedures and Application:
Take equal parts of Aloe Vera gel and jojoba oil in a container.
And lastly, add a few drops of Tea Tree Oil, and the beauty of DIY skincare is that you can customize it to fit your own needs so you can add more aloe or oil depending on what works best for you now the DIY face moisturizer is ready.
Just remember to shake it up each time when you use this DIY Face Moisturizer recipe.
Ideal For: Oily and acne-prone skin
Benefits:
Aloe Vera gel helps moisturize the skin without leaving it greasy. It's also very soothing. It's traditionally used to treat acne as well as acne scars. Thanks to its wound-healing properties, it contains tons of antioxidants that help keep the skin nice and firm.
Jojoba oil will also help with skin oil production.
Tea tree oil has anti-inflammatory properties; also it has a cooling effect on the skin.
Lemongrass gives a nutty fragrance to this homemade face lotion. 
Other well-known scents are chamomile, rosehip seed, peppermint, frankincense, tea tree, geranium, clary sage, and rosemary. So if you like scented lotion, then you can include it in your favorite homemade face lotion recipe.
Note: If you use essential oils the first time, make sure to do a patch test on your skin before adding it to any DIY face moisturizer recipe to check whether you have any allergic reactions.
Bottom Line
Above all-natural DIY face, the cream doesn't make with harmful chemicals but effectively nourishes the skin, especially during winter months.
So, now pick whichever moisturizer works best for your skin type and apply it after cleansing and toning for really soft and hydrated skin. So those are some simple and natural moisturizers that you can make depending on what your skin needs.
Last update on 2023-09-13 / Affiliate links / Images from Amazon Product Advertising API