Hi everyone, I hope you all do well and in the best of your health! Today I'm going to be reviewing the Mad Hippie Vitamin C Serum. Mad Hippie is the fastest growing brand that offers skincare products with a revolutionary formula. All the products it caters are free from harmful chemicals. It has provided an amazing serum for acne-prone and oily skin which is enriched with vitamin C. It is the best face serum for oily skin and also effectively fights the signs of aging.
About Mad Hippie Vitamin C Serum
Product Details
Vitamin C Serum from Mad Hippie Advanced Skin Care contains konjac root and ferulic+hyaluronic acid. This Mad Hippie's serum is a blend of antioxidants that work wonders on sun-damaged skin. Also, works on evening skin tone, smoothing texture, and improving the overall appearance of the skin.
Also, This Vitamin C serum contains natural antioxidants, mad hippie genuine flower power, and active essentials. So, Its advanced Skin Care helps to Brighten, Tighten, and Smooth Skin.
Price
$33.99, 1.02 fl oz (30 ml)
Key Ingredients
Water Deionized, Vitamin C (Sodium Ascorbyl Phosphate), Vegetable Glycerin, Water, Glycerin, Sodium Levulinate, Clary Sage (Salvia Sclarea), Alkyl Benzoate, Grapefruit (Citrus Grandis), Hyaluronic acid, Sodium Anisate, Amorphophallus Konjac Root Powder, Aloe Barbadensis Leaf, Vitamin E (Tocotrienol), Ferulic acid, Sodium Phytate, Chamomile Flower Extract (Recutita Matricaria), Xanthum Gum, Hydroxyethylcellulose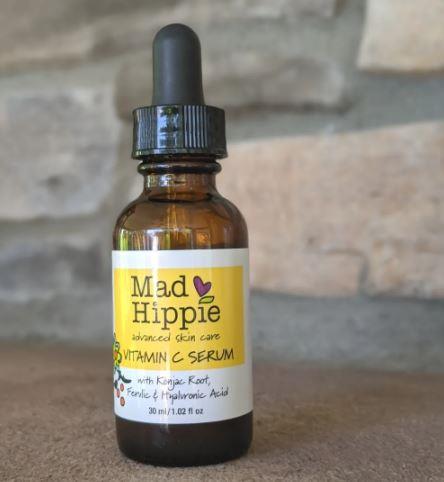 Vitamin C (Sodium Ascorbyl Phosphate) : One of the most powerful antioxidant ingredient which can help to reduce the appearance of wrinkles. Also, It gives protection from a leading cause of skin aging.
Vitamin E : It works as a protective antioxidant that has been shown to reduce the appearance of wrinkles & discoloration.
Ferulic Acid : It is a natural antioxidant that has been shown in studies to have a compounding antioxidant effect.
Hyaluronic Acid : It can works to plump up the skin. Hyaluronic Acid occurs naturally in the body.
Konjac Root : It helps to soften & smooth the skin. Konjac Root rich in nutrients such as copper, zinc, fatty acids, protein, phosphorus, carbohydrates. and Also potassium, lipids, magnesium, iron, folic acid, niacin, & vitamins A, E, C, D & B.
Chamomile Extract : It provides a thin protective layer, while naturally soothing the skin.
Clary Sage : It acts as natural toner and helps to eliminate overly-dry or overly-oily skin.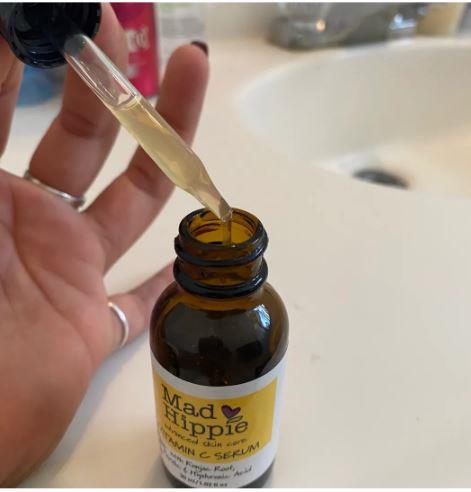 Features
Vegan
Cruelty-free
Free from Parabens
SLS free
No synthetic fragrance
My write-up on Mad Hippie Vitamin C Serum
This vitamin c serum was the Product from the mad hippie brand that generally I was most happy with it. It performed pretty much just like I expected it would as a Vitamin C Serum.
The Mad Hippie Vitamin C Serum has a slightly jelly-like feel and easy to apply. It has a thick consistency but absorbs into your skin fairly quickly. The fragrance is light and very pleasant. Also, it is a subtle floral scent.
Serum bottles have a plastic seal around the outside of the bottle. It only takes about half a dropper to cover whole your face and neck. I like the texture of this. At first, It's a little sticky, but it absorbs very quickly. It leaves skin glowing and brightened.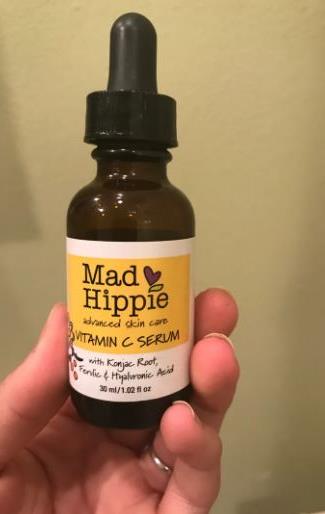 Mad Hippie has used Sodium Ascorbic Phosphate as their Vitamin C Derivative. This version of Vitamin C has said to be more stable than straight-up Ascorbic Acid.
Once on, this Vitamin C Serum absorbs incredibly well with no stickiness or residue left behind. This Product in combination both antioxidant power and a really nice brightening effect. Throw Sunscreen into the mix. So It was able to reduce the appearance of hyperpigmentation and dark spots more easily.
The recommended percentage for efficacy without irritation is different for various forms of vitamin C. And therefore they cannot be compared simply on a percentage basis. It uses a combination of vitamin C, vitamin E, and ferulic acid. This trio of ingredients has been shown to offer a compounding antioxidant effect.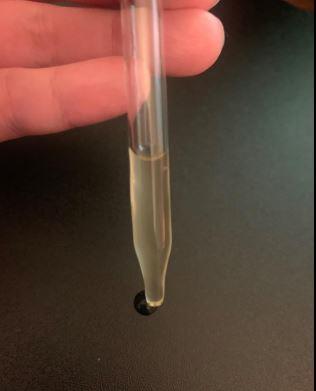 Application
If you have sensitive acne-prone skin and this didn't make you break out or make your skin irritated. It helped get rid of most acne scars and discoloration. Although this product is a bit pricey, I think it's a great investment.
This serum comes in a bottle with an easy dispense dropper, reasonably priced, this is a sensational serum! The application requires lightly massaging the serum into face morning and night. You may be applying this Vitamin C Serum immediately after cleansing and gently be patting skin dry. Also, applying the Vitamin C Serum to freshly washed skin in the morning. If you perspire heavily during a workout, it may be best to apply the Vitamin C Serum after your workout.
Vitamin C Serum utilizes sodium ascorbyl phosphate (SAP), a form of vitamin C that is much more stable and less prone to oxidation than some traditionally used forms of vitamin C. This serum is wonderful for both sensitive and acne-prone skin.
Mad Hippie Advanced Skin Care Vitamin C Serum is a luxurious treat! This serum stands and delivers with an uplifting antioxidant blend of vitamin C and E. Also, Mad hippie helps achieve a smooth and radiant appearance.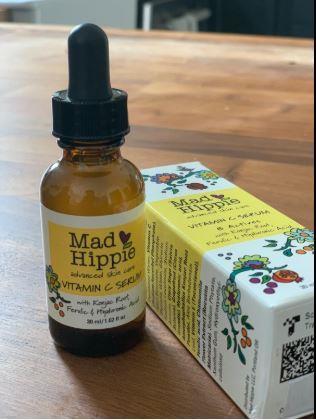 Benefits of Mad Hippie Vitamin C Serum
It is extremely mild on the skin.
It helps reduce hyper-pigmentation and effectively fights acne.
The serum reduces fine lines and wrinkles.
It increases the plumped up look of the skin.
It removes dead skin and regenerates new skin cells.
Serum acts as a natural toner and smoothens the skin.
Pros and Cons of Mad Hippie Vitamin C Serum
Pros
Anti-microbial properties
The fragrance is mild and floral
Contains natural ingredients
Non-greasy
Moisturizes the skin
Lightens the dark spots
Cons
Expensive
Slightly Tacky On The Skin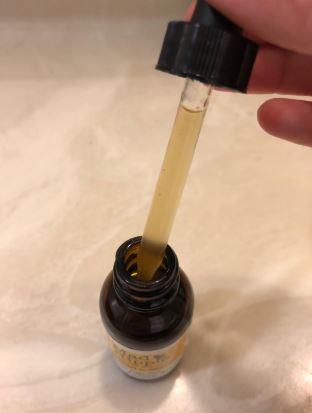 How to use Mad Hippie Vitamin C Serum?
The serum consistency is runny and slippery.
It is easy to apply and spread everywhere throughout the face utilizing an abundant measure of the item.
It ought to be utilized twice every day.
Apply a couple of drops of the serum on the palm or straightforwardly on the face and spread evenly.
Focus on well, ensuring items completely penetrate the skin.
Overview
I have to say that Mad Hippie Vitamin C Serum is the most elegant and comfortable to apply. It helps to lighten scars and dark spots. So I recommend this to those who have sensitive skin and are looking to get rid of the dark spots. This serum is really regular and has genuine nutrient c contrasted with a lot of different serums. I am very much impressed with this serum and would recommend it for those with oily and acne-prone skin.
What I like about this serum is that it makes skin bright, visibly clear, and smooth. If you want a smooth supple and even complexion then this will get you closer to your goal! But I recommend patch testing to ensure there are no sensitivities or reactions.
Hope you found this review helpful. Please do comment about your experience. If you have any suggestions or any queries then ask in the comment box.
Recommended Articles