Today I'm going to share my experience with Mamaearth charcoal face wash. Mamaearth is a skin-friendly brand that creates products that are both effective and safe. The products are all-natural and do not include any potentially dangerous chemicals.
Mamaearth Charcoal Face Wash Review
The Charcoal Natural Face Wash is beautifully created on the Himalayan's calm, unpolluted slopes. All of the ingredients are natural and free of irritants and toxins.
This Mamaearth face wash for oily skin is loaded with the goodness of charcoal, tea tree oil, coffee, and clay. Toxins such as pollutants, grime, dust, makeup, sweat, and excess oil are captured and drawn out, leaving skin refreshed and looking healthy.
This charcoal oil control face cleanser has been dermatologically tested and is pH balanced to care for your skin gently. It is free of harmful ingredients such as SLS, Sulfates, Phthalates, and Artificial fragrances, leaving your skin soft and smooth.
Product Details
The face wash is loaded with activated charcoal, which helps to unclog pores and provide deep cleansing for your skin. Charcoal absorbs excess oil, minimizes the appearance of existing blackheads, and prevents the formation of new pimples. It deep cleans your pores, eliminating dirt and bacteria.
Price
INR 249 for 100 ml (Get it discounted price on Amazon)
Mamaearth Charcoal Face Wash Ingredients
Purified Water, Aloe Vera Extract, Sodium Lauroyl Sarcosinate, Glycerin, Activated Charcoal Powder, Sodium PCA, Coffee Extract, Niacinamide, Disodium Cocoamphodiacetate, Allantoin,  D Panthenol, Light Kaolin, Cedarwood Oil, and Tea Tree Oil.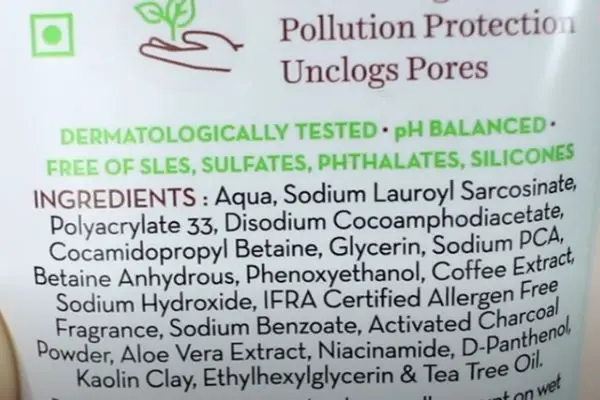 Made without: It is free of paraben, SLS, and artificial fragrance
Sale
Last update on 2023-09-14 / Affiliate links / Images from Amazon Product Advertising API
My write-up on Mamaearth Oil-control Face Wash Review
I've been using this charcoal face wash for about a month. It truly performed a good job of removing the excess oil and debris. My skin felt fresh and rejuvenated. It washes away quickly and leaves no oily or sticky residue behind.
My skin is soft, silky, and washed thoroughly without feeling tight. It successfully eliminates grime, oil, and non-waterproof makeup, but not waterproof makeup. This face wash is one of the best face washes for oily skin.
I had previously tried Mamaearth ubtan face wash and was quite satisfied with it. It gets rid of tan and gives you a healthy glow right away. However, for oily skin, this charcoal face wash does a lot more. One of the best anti-pollution facewashes on the market. It pulls all dirt on our faces due to its charcoal characteristic.
If you have acne or pimples, it can help you by eliminating pollutants and excess oil from your skin. But it gave me pimples. My skin began to break out, resulting in painful red pimples. Therefore, If you have acne-prone skin, I recommend Mamaearth tea tree face wash.
It's a gentle cleanser that's non-irritating and good for oily skin. Although the oil will appear after around 4-5 hours of use. For my sensitive skin, it didn't work. It lathers well and doesn't leave a soapy coating or peeling dryness behind. Because it isn't very drying, I believe it can be used by persons with dry skin, as I didn't find it to be too drying.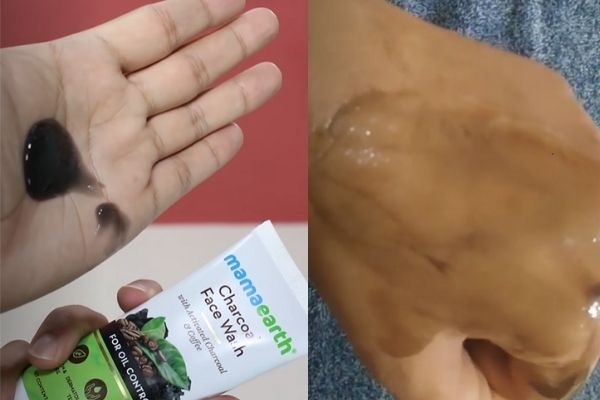 Packaging
Mamaearth charcoal face wash comes in a squeezable black plastic tube with a flip-open cover. It has a nozzle that allows the product to be squeezed out. The top is fairly strong, so you won't have to worry about spilling it if you take it in your luggage. The expiration date, price, contents, and other information are all conveniently accessible on the tube. Overall, the package is simple, user-friendly, and sleek; it can also be carried in handbags without feeling heavy, making it travel-friendly.
Consistency
This face wash has a soft and smooth gel texture with a hint of charcoal particles.
Fragrance
The smell is unusual, possibly due to the natural components used. It smells like a blend of Tea-Tree oil. I got the feeling that I was inhaling a mixture of oils. The pleasant scent does not linger on me and dissipates as soon as it is rinsed away.
Color
This product is black in color, yet it changes into a greyish foam when massaged over the face, and the charcoal particles do not stay on the face.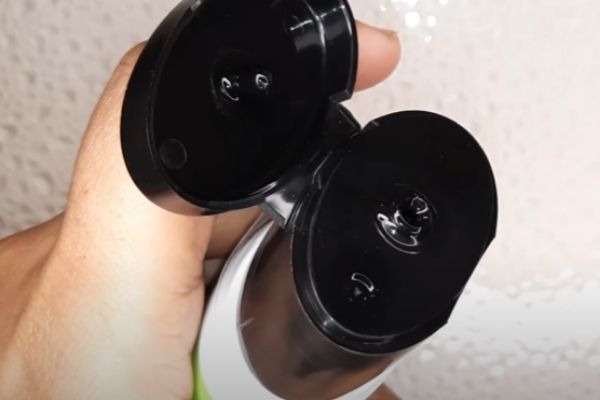 How to use Mama earth charcoal face wash
Apply a little amount of face wash to the moist face.
With your fingertips, make a light lather and gently massage circularly.
Scrub your nose, forehead, and chin in a clockwise direction.
Rinse with lukewarm or tap water to remove. Using a clean towel, pat your face dry.
Mamaearth Charcoal Face Wash Benefits
Charcoal takes out pollutants from the skin's surface and within the pores.
Coffee helps in the exfoliation of dead skin cells and removes the tanned skin's outer layer. It's also known to help with clogged-pore irritation and breakouts.
Tea Tree Oil absorbs deeply into the skin, controlling oil and repairing it from the inside out.
Clay effectively exfoliates and removes excess oil and impurities from the skin.
Activated Charcoal and Clay work together to unclog pores that have been clogged with dirt, grease, and other pollutants. It completely cleanses and moisturizes your skin.
Activated Charcoal with Tea Tree Oil cleanses deeply and thoroughly while absorbing excess oil from pores without drying or aggravating the skin.
It removes excess oil and pollutants from your skin's pores and, thanks to its somewhat gritty consistency, provides the moderate exfoliation that your skin requires.
Aloe vera is a natural antibacterial and anti-inflammatory that helps in the reduction of acne and the speedy healing of scars and blemished skin.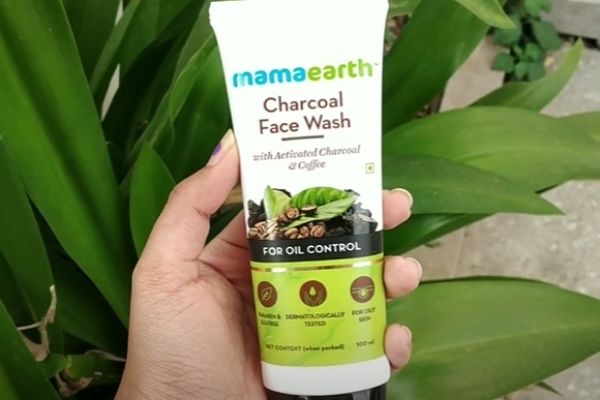 Pros of Mamaearth Charcoal Face Wash
Paraben and SLS free
Travel-friendly packaging
Made with natural ingredients
Affordable
Cleanses skin thoroughly
Removes Excess oil and dirt
Do not strip off the skin of moisture
Leaves no dryness or slippery layer
Lathers well
Free from harmful ingredients
Gives clean, clear, and smooth skin
Cons of Mamaearth Charcoal Face Wash
Overview
Mamaearth charcoal face wash effectively removes dirt, pollutants, and oil from the skin without drying or stretching it. It also helps in brightening the complexion of the skin on the face. It's a charcoal face cleanser that's free of SLS and parabens for oil-free, flawless skin. This oil control face cleanser comes highly recommended by me for persons with oily skin.
Frequently asked questions
Can we use Mamaearth Charcoal Face Wash daily?
This face wash is great for everyday use and can be used twice a day in your daily skincare routine. It is also appropriate for both men and women.
Does Mamaearth Charcoal Face Wash remove blackheads?
It's important to cleanse blackheads and whiteheads regularly, but it's tough to do so using this face wash. It controls excess oil, unclogs pores, and detoxifies skin with the goodness of nature, oil control charcoal. I recommend Mamaearth Charcoal Face Scrub, which is an excellent exfoliant for removing blackheads.
Also Read:
Last update on 2023-08-27 / Affiliate links / Images from Amazon Product Advertising API