Skincare
Mamaearth Ubtan Face Mask Review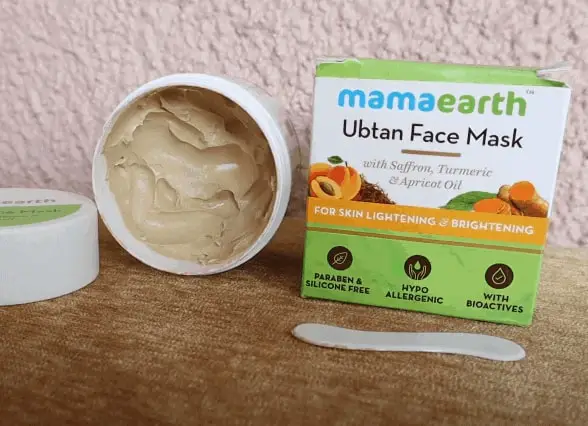 Nowadays, women tend to purchase products that effectively keep the skin healthier and looking more natural. To achieve these desired results, most women turn to home remedies and face masks like homemade ubtan.
Ubtan is a face mask made with natural and homemade ingredients that yield healthy and fresh skin.
But we don't have the time to apply ubtan pack every day. Getting clear and even-toned skin is the main ubtan benefits for the face.
Mamaearth Face Mask is ideal for all females and males as well who would like to improve their skin's natural glow and keep it from breaking out or making it greasy.
Mamaearth is a MadeSafe certified brand, and its products are dermatologically tested. They are also free from harmful ingredients that generally cause skin sensitization, like parabens, sulfates, mineral oil, synthetic fragrances, etc.
I have tried and reviewed many mamaearth products like Mamaearth onion oil, Onion hair mask, mamaearth onion shampoo, and Vitamin c face wash for skin illumination. However, today I will review on Mamaearth ubtan face mask with saffron turmeric & apricot oil.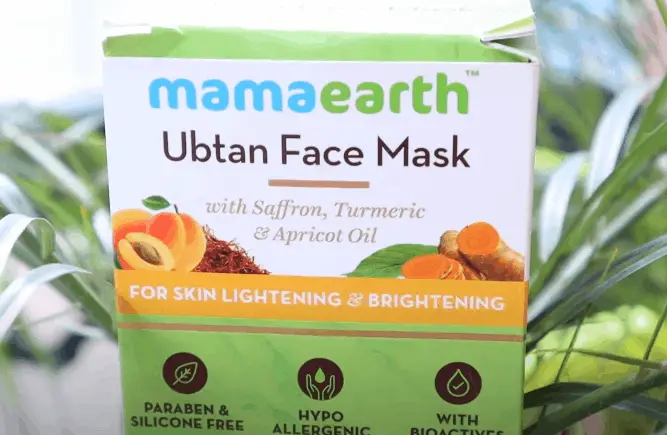 Mamaearth Ubtan Face Mask Review This mask has the richness of natural ingredients like saffron, turmeric, apricot, and cucumber extracts which help in improving skin texture and adds a natural glow to your face. The mask is for anti-aging, brightens and lightens the skin.
This mama earth face mask is a brightening face mask that is made from natural ingredients. This mask balances moisture levels, lightens the skin tone to give you a glow.
The brand claims this saffron face mask is safe for use for individuals above 15. It may be effective for teenagers as well since they get suntan quite quickly.
However, it does not claim to assist with skin breakout. I'd suggest using Mamaearth Tea Tree Face Wash for acne and pimples is enriched with the antibacterial properties of neem and tea tree. It helps reduce excess oil and soothes inflamed skin caused due to acne. Then You can use the Ubtan mask in rotation to help fade scars and spots left behind by breakouts.
Product Details
The goodness of Ubtan involves Turmeric and Saffron – both ingredients that reinvigorate your face for a clean, radiant, flawless look. They are beneficial in giving bright skin and tan removal.
Cucumber retains moisture balance and keeps skin hydrated, smooth, and flexible. Mamaearth facial mask will give your face a bright skin appearance and help to get a lighter skin tone.
Price
INR 499 for 100 gm
INR 99 for 25 gm (small-sized)
Mamaearth Ubtan Face Mask Ingredients
Aqua, Cetearyl Olivate, Cetostearyl Alcohol, Kokum Butter, Turmeric, Mulberry Extract, Apricot Oil, Sorbitan Olivate, Cucumber Extract, Papaya Extract, Magnesium Carbonate, Kaolin, Bentonite, Basil Oil, Peppermint Oil, Magnesium Aluminium Silicate, Titanium Dioxide, Eucalyptus Oil, Sodium Ascorbyl Phosphate, Glycolic Acid, Citric Acid, Saffron Oil, Chamomile Extract, Hydroxycinnamic Acid, Propylene Glycol Dibenzoate, Potassium Sorbate.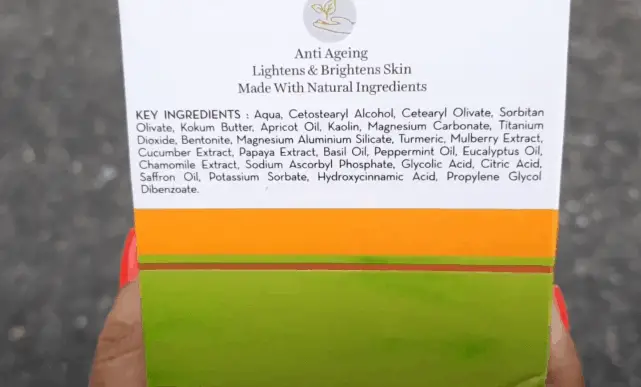 Made without: Free of Parabens, Sulfates, Phthalates, Silicones, and Artificial Colors.
What the product claims:
The brand claims that this product suits all skin types and tanned skin too. As it is free from silicones and parabens, it does not react to sensitive skin. The product helps retain skin moisture, lightens complexion, reduces signs of aging, and reduces tan lines.
My write-up on Mamaearth Ubtan Face Mask
Mamaearth ubtan face mask is a skin brightening mask with the added goodness of saffron for a lighter and brighter skin tone that enhances my complexion.
This ubtan for face whitening feels a little tingling sensation on my skin, but it's a very normal sensation after sometimes I don't feel it. Also, it removes excess oil and gives an oil-free look. So, it is a great face mask for my oily skin type.
I get a cooling effect immediately after application on my skin which feels like heaven in the summer. As I wash my face, it doesn't tighten and drying my skin, leaving my skin supple and pleasant.
If very dry skin people experienced dryness on the face, then after mask, apply Mamaearth Aloe vera gel for moisturizing the skin.
Thus, alongside lighting up, it truly smoothens up the skin. The glow on the face stays for the entire day. In any case, the messy part about this ubtan face pack is that it clings to the skin and turns out to be challenging to remove from the skin.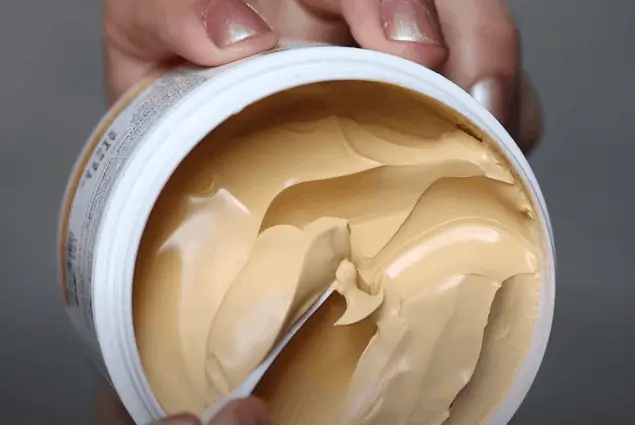 Ubtan range from mamaearth works notable for tan removal. The combination of Mamaearth ubtan face wash and face mask improves complexion better. It is one of the best face masks available on the market in India.
Mamaearth ubtan face mask is one of the best tan removal masks. It is an absolute necessity have for individuals who have tan and dull spots on their skin. Also, I used this ubtan for body whitening.
The one thing that I like that this tan removal face mask contains saffron, turmeric, and apricot oil which not only brightens and lightens the skin but also keeps the skin glowing and soft.
I like to apply my mom's turmeric face pack for fairness each weekend, yet I feel a similar impact of natural ubtan on my skin after using this product. It cleans my pores deeply and takes out my traces of dirt, pollutants, and grime.
Quantity lasts for more than one month when applied regularly twice a week. The brightening effect is visible instantly post-application. My existing tanning on the face reduces, and it also helps in cleaning my skin.
The best part is this natural face mask is a cruelty-free product, and it is free from paraben and silicone. I used this weekly to pamper my skin, and it gives a refreshing and soothing effect in just 15 minutes. It doesn't harsh on the skin as it has natural ingredients, no toxic chemicals.
When it comes to improving skin illumination, I would suggest a Mamaearth vitamin c face mask. But for skin brightening, the mamaearth ubtan face pack is more effective than a Vitamin c face mask.
[Also Check – Prolixr Detoxifying Sea Algae Mask Review]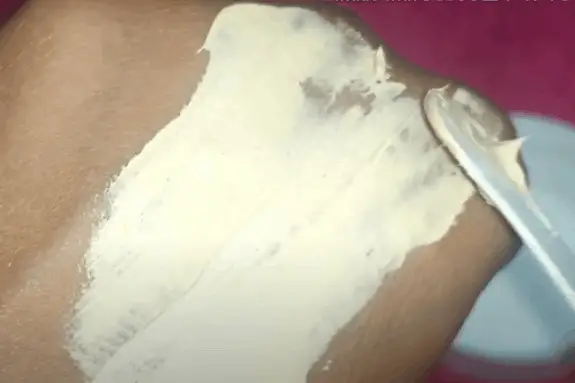 Packaging
The face pack comes in a plastic tub with an outer carton of white and green color. The most important thing is we get a spatula inside, which makes it easier for application. So, you don't have to put your hands on the product, which keeps the process hygienic.
All the information is mentioned on the carton as well as present on the backside of the tube. It has a plastic screw lid that ensures no leakage of the product even during traveling. It also comes in a small pack of 25 ml, cost rs. 99 that I feel this pocket-sized packaging is more travel-friendly.
Fragrance
Initially, it has a strong smell due to natural ingredients, but it fades away with time.
Color
It is a pale yellow colored smooth paste.
Consistency
It has a thick cream-like texture, doesn't drip, and a little quantity goes a long way. It's a soft paste that glides effortlessly on the skin and therefore flattens evenly on the skin. It looks like a Multani Mitti pack but with a slightly thick texture.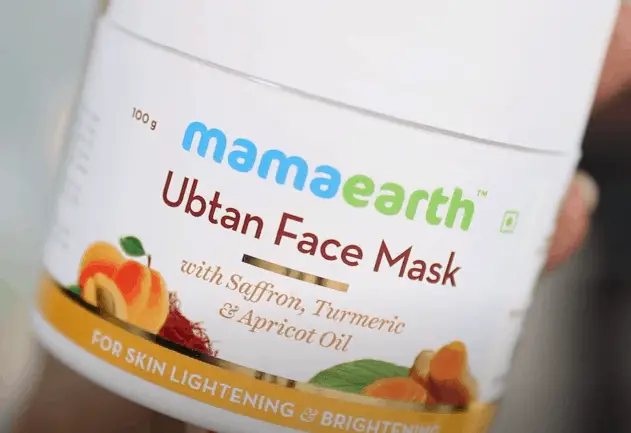 Results
It gives me a radiant glow instantly after first-time use. I am using it for two months, and now I have clear, brighter skin. It doesn't dry out my skin. Also, it helps to remove sun-tanned skin and improve my skin complexion.
Check out on Amazon
How to use mamaearth ubtan face mask
To use this mask, wash your face with mama earth face wash or any sulfate-free face wash.
Pat dry and apply a layer of Mamaearth Ubtan Face Mask for Skin Lightening and Brightening for 15 minutes, scrub and wash off. And feel fresh and brighten skin. Use it twice a week for best results.
This facial mask is a very thick creamy struck texture, so if you are not comfortable with a thick face mask, you can mix some rosewater or simple water and mix it and apply it to your face.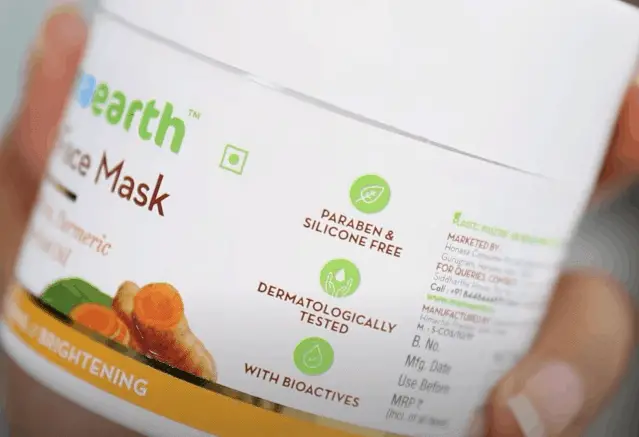 Mamaearth Ubtan Face mask benefits
Saffron is anti-bacterial that is beneficial for the skin. Also, it has many vitamins and skin lightening properties. It not only adds to the natural radiance & gives you a fairer, spot-free look but also calms the skin.
Turmeric has free radicals that help in lightened skin tone. Its skin-enhancing properties naturally remove tan from the top layer of the skin and add a glow to the skin. It is an excellent ingredient in ubtan to give an instant glow. Also, turmeric reduces signs of aging.
Cucumber has cooling properties that help soothe tanned or sunburnt skin. Its mild astringent property is sufficient in decreasing tan and inflammation. Cucumber gives a fresh and renewed-looking skin.
Apricot Oil enhances skin tone and keeps softness. It likewise saturates the skin and diminishes the presence of facial wrinkles, fine lines, and blemishes.
Papaya Extract works as a skin exfoliator and eliminates dead skin cells. Also, it reduces the effects of sunburn and tanning, which can make the skin lighter in tone and more graceful. It gives you a look more radiant with each use.
Mulberry Extract is a powerful ingredient that helps in reducing visible signs of premature aging and slows down the skin aging process.
Kokum butter and olive oil extract are identified to give the moisturizing required for your skin which leaves it delicate and supple.
[Also check – Wow aloe vera gel Review]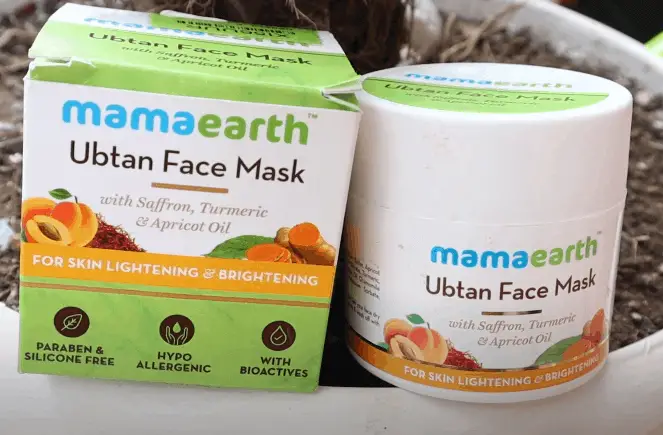 Pros of Mamaearth ubtan face mask
Brightens skin
Very gentle on skin
Helps to remove sun-tan
Hypoallergenic
Decreases the aging signs
Sturdy and spill-proof packaging
Maintains the moisture
Dermatologically tested
Cons of Mamaearth ubtan face mask
A lit bit pricey
It might give a burning sensation on the sensitive skin around the nose, chin, and forehead areas.
Mamaearth ubtan face mask side-effects
It is made with all-natural, toxic-free ingredients, which are ideal for all skin types. However, even natural products can trigger existing allergies. 'Patch testing' is essential for susceptible skin types. You may further endure an unfavorable reaction to a product just because your skin doesn't allow a particular ingredient (natural or something else), or it doesn't react well to the manner a product is figured.
Shelf life: Two years
Availability: easy (Buy online)
Where to buy: You can easily purchase it on online shopping sites like Nykaa, Flipkart, Amazon, and also it is available on its official webpage mamaearth. You can get it discounted price here.
Overview
Overall, Mamaearth ubtan face mask is the best face pack for skin lightening and brightening. This paste is a ready-made face pack for glowing skin. It helps to remove tanning effectively and give even skin tone. This product is ideal for each skin type as this product is hypoallergenic and dermatologically tested. It does not contain any harsh chemicals like sulfates, SLES, phthalates, and artificial fragrances.
Frequently asked questions
Is Mamaearth Ubtan face mask good?
It is a perfect ubtan face pack with herbal ingredients like saffron, turmeric, cucumber, and apricot oil. These effective ingredients help lighten the skin tone, keep my skin healthy, and reveal a brighter skin appearance.
Is mamaearth ubtan face mask good for dry skin?
The dry, dull skin people easily prone to tanning, so it helps to overcome this concern well. Mama earth natural face mask nourishes the skin very well. So, it is ideal for dry skin moreover. However, if you feel that it dry out your skin, then moisturizes your face.
Can we use Mamaearth Ubtan face mask daily?
It may be safe to use every day as it is made organically. However, I would recommend to use weekly or twice a week. Weekly usage provides enough results to the skin.
Check out on Amazon